Soeren Kern

: Spain: "Pacifist" Imam Arrested on Terror Charges

Maria Polizoidou

: Europe: Denying the Threat of Islamic Imperialism
by Soeren Kern • May 11, 2017 at 5:00 am
Several months after the New York Times published its hagiography of Shashaa, he was arrested for physically assaulting his third wife, who was hospitalized with a broken nose and shoulder. "The attack was obviously very brutal," a hospital spokesperson said at the time. "What a man does with his wife does not concern the authorities," Shashaa said.

Spanish High Court Judge Eloy Velasco ordered Shashaa — who lives in a 10,000 square meter (108,000 square foot) mansion in Teulada-Moraira, a small coastal town on Spain's Mediterranean coast, with his four wives and 18 children — to be held in prison without bail.

Spanish authorities are now investigating the source of Shashaa's wealth. His mosque in Munich was shuttered in October 2015 due to financial difficulties, while the mansion he purchased in Spain in February 2015 is said to be worth more than half a million euros.

More than two weeks after Shashaa was arrested, the New York Times still has not reported on the fate of its poster boy for Salafist pacifism.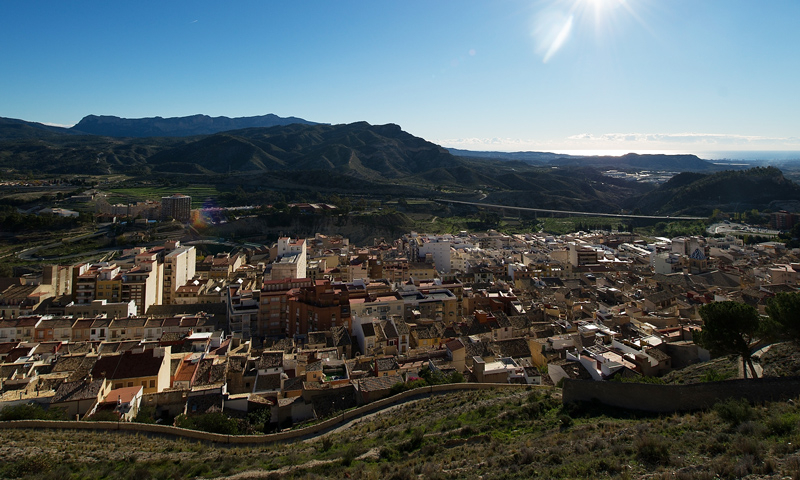 Jijona, in Alicante Province, Spain. (Image source: Getty Images)
Spanish authorities have arrested a Muslim cleric — whom the New York Times once praised for his efforts to fight radicalization within Germany's Islamic community — for alleged ties to the Islamic State.
Hesham Shashaa (aka Abu Adam), a 46-year-old Egyptian-Palestinian, was detained near Alicante in southeastern Spain on April 26 on charges of aiding the Islamic State, extolling terrorism and promoting Salafi-jihadism.
The Spanish Interior Ministry said that Shashaa had facilitated the travel to Spain of Islamic State jihadists from Syria and Iraq by providing them with money, refuge and fake documents.
Most recently, Shashaa had made arrangements for two jihadists — who are the subjects of international arrest warrants for their membership of the Islamic State — to travel from Turkey to Spain by providing them with false passports.
by Maria Polizoidou • May 11, 2017 at 4:00 am
The UN report and Erdogan's rhetoric both evidently expresses the Muslim world's thoughts about what it apparently thinks should be the fate of Israel and Europe. So far, not a single Muslim state has condemned or opposed Erdogan's aggression against Judeo-Christian civilization.

The enemy is already inside the gates; many European regimes seem unaware that there is even a threat.

The logic of much of Europe's religious and political community seems to be that if the elephant in the room is spoken to nicely and made to look cute and adorable, people will not think of it as a threat to their safety.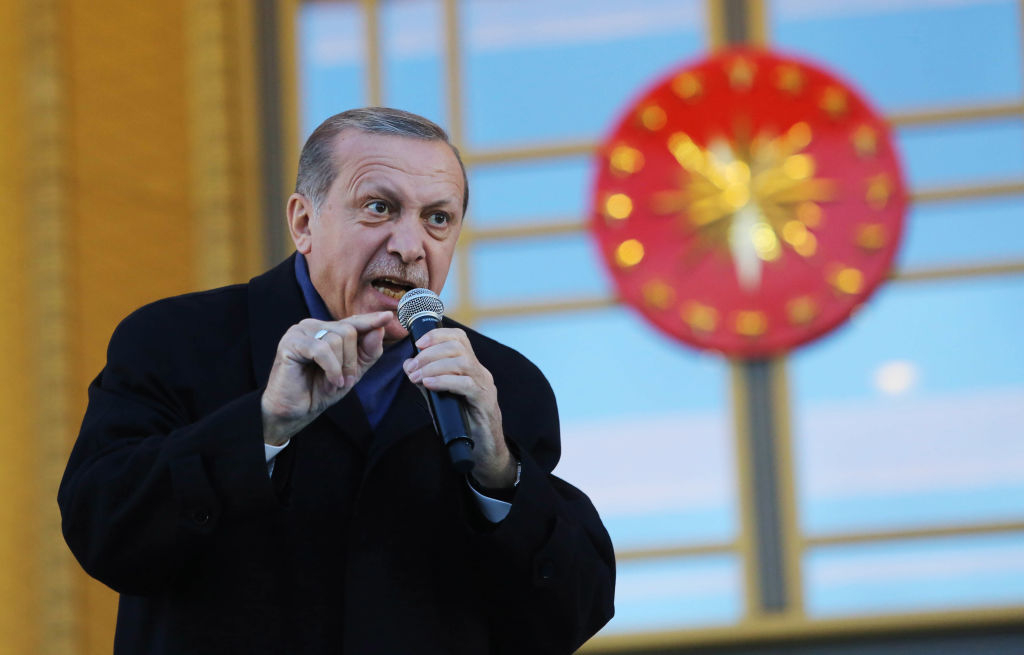 Turkish President Recep Tayyip Erdogan gives a speech in Ankara on April 17, celebrating his victory in the referendum the previous day, which granted him new, absolute powers. (Image source: Getty Images)
The Western world can no longer ignore the problem of the latest the elephant in the room: Islamic imperialism. Europe has come to such a state of free speech trials, threats of censorship or, out of fear, self-censorship, that it seems to prefer putting the safety of its citizens at risk than admit that this elephant exists.