In this mailing:
by Soeren Kern • April 28, 2016 at 5:00 am
"All imams need to be trained in Germany and share our core values. ... It cannot be that we are importing different, partly extreme values

​​

from other countries. German must be the language of the mosques. Enlightened Europe must cultivate its own Islam."

–

Andreas Scheuer, the General Secretary of the Christian Social Union party (CSU).

The Turkish government has sent 970 clerics — most of whom do not speak German — to lead 900 mosques in Germany that are controlled by a branch of the Turkish government's Directorate for Religious Affairs. Turkish clerics in Germany are effectively Turkish civil servants who do the bidding of the Turkish government.

Erdogan has repeatedly warned Turkish immigrants not to assimilate into German society. During a trip to Berlin in November 2011, Erdogan declared: "Assimilation is a violation of human rights."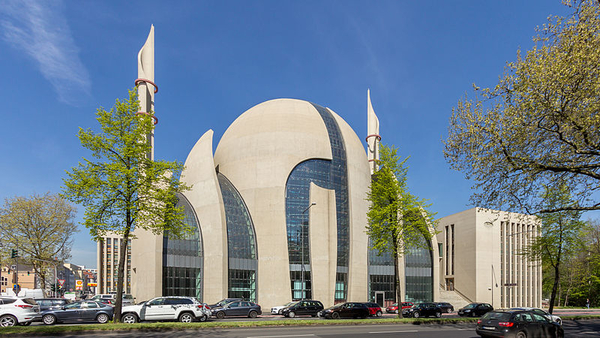 The Cologne Central Mosque, run by DITIB, is used as a key base in Germany for Turkey's intelligence agency, where they run a local "thug squad" to mete out "tough punishments" to Turkish dissidents in Germany. (Image source: © Raimond Spekking/CC BY-SA 4.0, via Wikimedia Commons)
A senior German politician has called for an "Islam law" that would limit the influence of foreign imams and prohibit the foreign financing of mosques in Germany.
The proposal — modelled on the Islam Law promulgated in Austria in February 2015 — is aimed at staving off extremism and promoting Muslim integration by developing a moderate "European Islam."
The move comes amid revelations that the Turkish government is paying the salaries of nearly 1,000 conservative imams in Germany who are leading mosques across the country. In addition, Saudi Arabia recently pledged to finance the construction of 200 mosques in Germany to serve migrants there.
by Burak Bekdil • April 28, 2016 at 4:00 am
Last year, a Turkish pollster found that one in every five Turks thought that the Charlie Hebdo attack in Paris was the natural response to men who insulted Prophet Mohammed.

"Infidels who were enemies of Islam thought they buried Islam in the depths of history when they abolished the caliphate on March 3, 1924 ... Some 92 years after ... we are shouting out that we will re-establish the caliphate, here, right next to the parliament." — Mahmut Kar, media bureau chief for Hizb ut-Tahrir Turkey.

At a March meeting with top U.S. officials, King Abdullah of Jordan accused Turkey of exporting terrorists to Europe. He said: "The fact that terrorists are going to Europe is part of Turkish policy and Turkey keeps on getting a slap on the hand, but they are let off the hook."

And Turkey is the country its Western allies believe will help them fight jihadists? Lots of luck!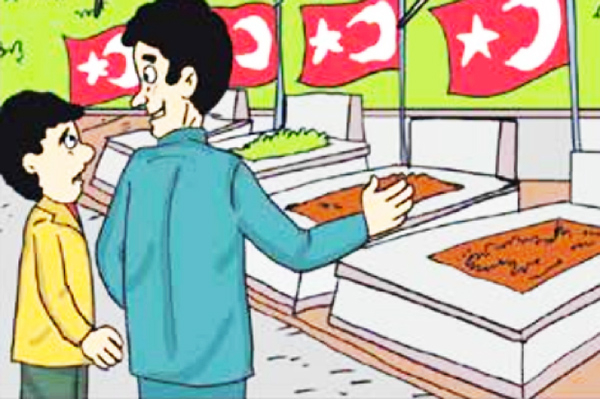 Turkey's Religious Affairs General Directorate (Diyanet), the ultimate official religious authority in the country, recently issued comic books to the nation's children telling them how marvelous it is to become an Islamic martyr.
In theory, Turkey is part of the international coalition that fights the Islamic State (IS). Since it joined the fight last year, it has arrested scores of IS militants, made some efforts to seal its porous border with Syria and tagged IS as a terrorist organization. Turkish police have raided homes of suspected IS operatives. More recently, Turkey's Interior Ministry updated its list of "wanted terrorists" to include 23 IS militants, and offered rewards of more than 42 million Turkish liras (more than $14 million) for any information leading to the suspects' capture. But this is only part of the story.
On March 24, a Turkish court released seven members of IS, including the commander of the jihadists' operations on Turkish soil. A total of 96 suspects are on trial, including the seven men who were detained but released. All are free now, although the indictment against them claims that they
14 East 60 St., Suite 1001, New York, NY 10022