Robbie Travers

: UK: The Lessons of Manchester

Peter Huessy

: Analysts Sound New Alarms on North Korea Missile Threat

Khadija Khan

: Fleeing Tyranny or Bringing it with Them?
by Khadija Khan • May 31, 2017 at 5:00 am
Many newcomers to Canada and Europe are demanding laws similar to those from which they claim to be seeking refuge.

Newcomers soon start demanding privileges. They ask for gender segregation at work and in educational institutions; they ask for faith schools (madrasas), and demand an end to any criticism of their extremist practices such as female genital mutilation (FGM), forced marriages, child marriages and inciting hatred for other religions. They call any criticism "Islamophobia". They seek to establish a parallel justice system such as sharia courts. They are also unlikely, on different pretexts, to support any anti-terror or anti-extremism programs. They seem to focus only on criticizing the policies of West.

It is now the responsibility of Western governments to curb this growing turbulence of religious fundamentalism. Western governments need to require "hardline" Muslims to follow the laws of the land. Extremists need to be stopped from driving civilization to a collision course before the freedoms, for which so many have worked so hard and sacrificed so much are -- through indifference or political opportunism -- completely abolished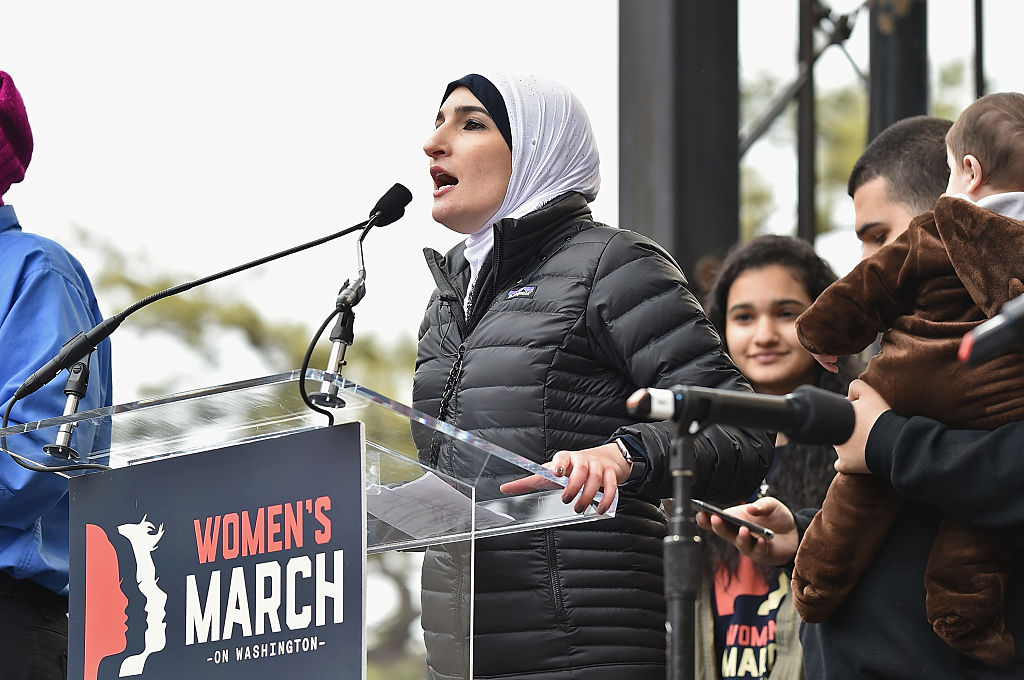 Linda Sarsour speaks onstage during the Women's March on Washington on January 21, 2017 in Washington, DC. (Photo by Theo Wargo/Getty Images)
Terror attacks and other offshoots of Islamic extremism have created an atmosphere of mistrust between Europe's natives and thousands of those who entered European countries to seek shelter.
The situation is turning the Europeans against their own governments and against those advocating help for the war-torn migrants who have been arriving.
Europeans are turning hostile towards the idea of freedom and peaceful coexistence; they have apparently been seeing newcomers as seeking exceptions to the rules and culture of West.
In an unprecedented shift in policy after public fury about security, the German government decided to shut down the mosque where the terrorist who rammed a truck into a shopping market in Berlin, Anis Amri, was radicalized before hecommitted the crime.
by Peter Huessy • May 31, 2017 at 4:30 am
The North Koreans now have the range capability to strike the United States with a ballistic missile. "It is a matter of physics and math." — USAF General John Hyten, Commander of United States Strategic Command, May 9, 2017.

"A major headache for the United States is that much of the financial and technological support for North Korea's weapons programs comes from China." — Joseph Bosco, Senior Fellow at the ICAS Institute for Korea-American studies.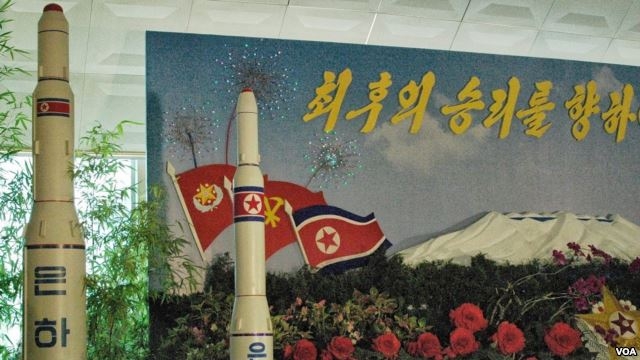 A model of the North Korean Unha-9 long-range rocket on display at a floral exhibition in Pyongyang. (Image source: Steve Herman/VOA News/Wikimedia Commons)
North Korea just conducted its seventh missile test launch so far this year. No one should expect this activity to cease, and no one should be surprised by North Korea's progressively more advanced weapons capabilities, analysts said at a recent Mitchell Institute forum on Capitol Hill, hosted by the author.
"During Kim Jung Un's five years in power he has done twice, perhaps three times, as many launches of missiles as his father did in 18 years," said Bruce Klingner, a senior research fellow at the Heritage Foundation.
The North Korean dictator is not showing any signs of slowing down, and he is determined to push forward the country's program to enhance the medium and long-range missiles and nuclear warheads that now threaten the United States and its allies.
by Robbie Travers • May 31, 2017 at 4:00 am
While Corbyn seems to be saying that Britain's foreign policy is the reason the United Kingdom is being targeted by Islamists, this view seems to be at odds with what the Islamists themselves have said. The Islamic State's propaganda magazine, Dabiq, explained perfectly clearly: "The fact is, even if you were to stop bombing us, imprisoning us, torturing us, vilifying us, and usurping our lands, we would continue to hate you because our primary reason for hating you will not cease to exist until you embrace Islam."

Defending what we value would seem the better choice.
Here we are again. According to the analysis of the newly elected Mayor of Manchester, Andy Burnham, the Manchester suicide bomber "was a terrorist, not a Muslim" -- despite all evidence to the contrary. After yet another mass casualty terrorist attack, elected leaders seems unable to attribute any of these attacks to the supremacist ideology that caused it: radical Islam.
At what point does an individual cease to be a Muslim and start to become a terrorist? Is there a definitive moment? Why can an individual not be a Muslim and a terrorist. Especially if that individual says he is?
Or is this just a racism of lowered expectations?
Refusing to name the problem also takes power away from Muslim reformers who are seeking to remove violence and bigotry from Islam, as well as other religious demands under which they would prefer not live -- such as the lack of free speech, lack of separation of powers, subjugation of women and death penalty for apostasy.