In this mailing:
by Shoshana Bryen • October 31, 2014 at 5:00 am
The relevant UN Resolution, as well as the Congressional sanctions bill, says the acceptable level of enrichment is none at all. The administration is, in fact, negotiating a level. This track means the total erasure of all international sanctions.
All of the steps Iran took are reversible. Iran's "expressed desires" should not be the driver of U.S. policy.
The Coach-in Chief, President Obama, appears to believe the West and Iran are on the same team looking for a negotiated tie. The Iranians, however, are looking for nuclear weapons.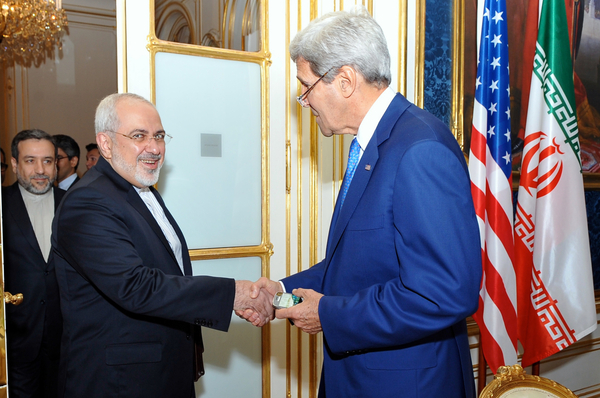 U.S. Secretary of State John Kerry shakes hands with Iranian Foreign Minister Mohammad Javad Zarif during talks in Vienna, Austria, July 14, 2014. (Image source: U.S. State Department)
In the run up to November's P5+1 talks, Iran has already won the battles that count; remember, this is the bazaar. After last year's unsatisfactory interim agreement, this author wrote:
A deal that is not a capitulation requires two conditions: the parties must equally value the process; and there has to be a compatible endgame. The West invested the process with much more value than did Iran, providing the mullahs with instant leverage, but most important, there was no agreed-upon end game.
The P5+1 wanted to negotiate the terms of Iran's nuclear surrender; Iran was negotiating the conditions under which it will operate its nuclear program.
by Burak Bekdil • October 31, 2014 at 4:00 am
In the entire Middle East, Turkey now has only two allies: Qatar, which looks more like a rich, family-owned gas station than a state; and Hamas, a terrorist organization.
Tunisia was the final chapter in Erdogan's book of defeat. Neo-Ottomanism was a childish dream. It is, now, a "sealed" childish dream.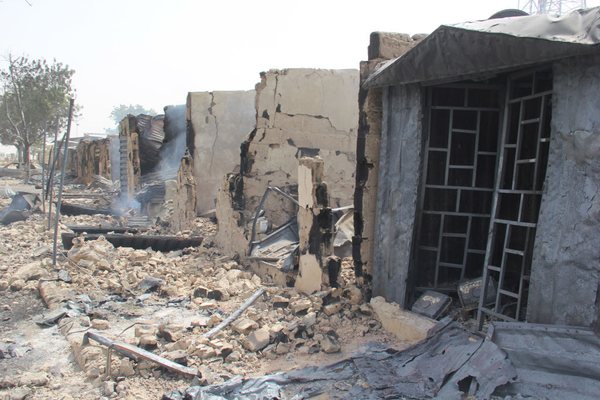 'Join me, and together we can rule the galaxy...' Pictured above: Egypt's then President Mohamed Morsi (left) poses with Turkey's then Prime Minister (now President) Recep Tayyip Erdogan, before Morsi was overthrown and jailed.
Shortly after the Arab Spring rocked several capitals in the Middle East, the Turks devised a plan that would enable their country to emerge as the new Ottoman Empire. While deliberately and systematically antagonizing Israel, Ankara would: replace the Shia-controlled Syrian regime of Bashar al-Assad with a Turkey-friendly Sunni ruler; support the Sunni in Iraq and Lebanon and boost their political influence; support Hamas in the Palestinian territories and provoke it to violence against Israel; and make sure that the Muslim Brotherhood or their various brethren rule Egypt, Tunisia and Libya. Saudis were already "our Muslim brothers." Eventually, all former Ottoman lands would produce governments subservient to the emerging Turkish Empire.
14 East 60 St., Suite 1001, New York, NY 10022