Khaled Abu Toameh

: Hamas's Honesty and the Deal of the Century

Stefan Frank

: German Government: Anti-Israel, Pro-Iran
by Khaled Abu Toameh • April 17, 2019 at 5:00 am
Hamas leader Yahya Sinwar's threats serve as a reminder that Hamas and other Palestinian terror group consider Israel one big settlement that needs to be annihilated. Above all, Hamas has never accepted the "two-state solution" or changed its charter, which explicitly states: "When our enemies usurp some Islamic lands, Jihad [holy war] becomes a duty binding on all Muslims.... We must spread the spirit of Jihad among the [Islamic] Umma, clash with the enemies and join the ranks of the Jihad fighters."

Hamas cannot reach any political deal with Israel because it does not agree to Israel's right to exist. This is the message that Sinwar and leaders of all Palestinian terror groups want the world to hear. For the terrorist leaders, the only peace they will accept is one that results in the elimination of Israel and the evacuation of all Jews from their homes.

The Hamas Charter is a straightforward, unambiguous message that says: "[Peace] initiatives, the so-called peaceful solutions, and the international conferences to resolve the Palestinian problem are all contrary to the beliefs of the Islamic Resistance Movement [Hamas]....There is no solution to the Palestinian problem expect by Jihad."

Palestinian Authority President Mahmoud Abbas has undoubtedly read the Hamas charter. He knows that if he accepts any peace plan that does not include the expulsion of all Jews from their homes, he will be denounced by his rivals in Hamas as a traitor. Abbas is also aware of Hamas's threats to shower Israel with rockets. He knows that at the same time as Hamas attacks Israel, it will seek to flatten him for "betraying" Arabs and Muslims in "allowing" Jews to continue living in "their" state. This is the Palestinian reality that the "Deal of the Century" is about to be dealt.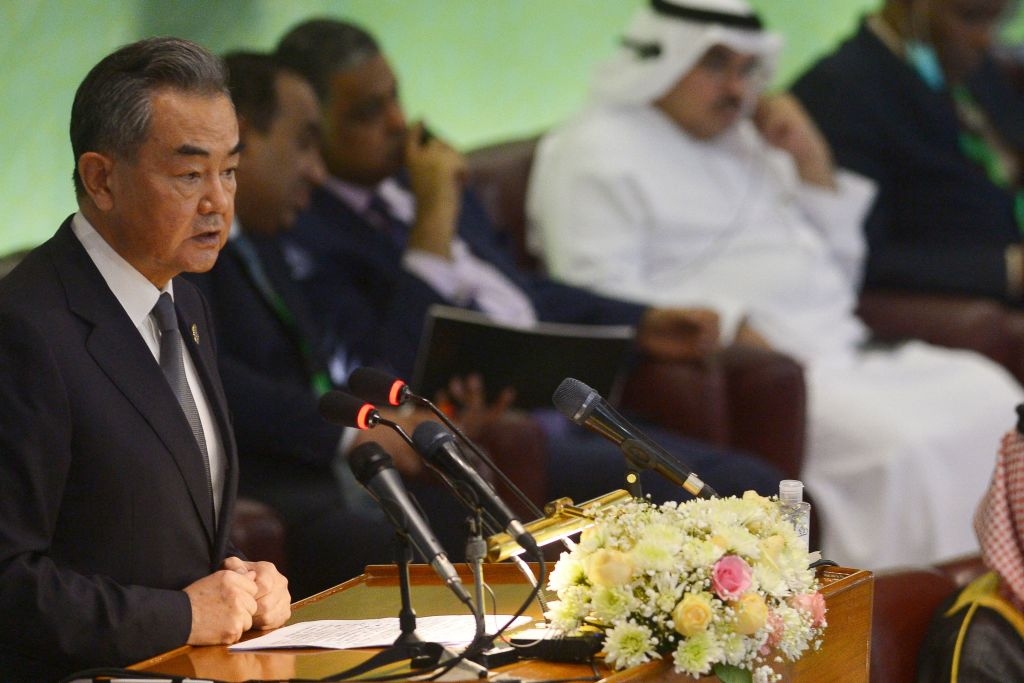 April 15 marked the 18th anniversary of the firing of the first Hamas rocket toward Israel. Pictured: Armed Hamas militiamen on parade with a vehicle-mounted rocket launcher in Gaza, in August 2016. (Image source: PressTV video screenshot)
April 15 marked the 18th anniversary of the firing of the first Hamas rocket toward Israel. On this day, 18 years ago, Hamas's military wing, Izaddin al-Qassam, launched its first rocket attack at Israeli population centers near their border with the Gaza Strip.
On the eve of this occasion, Yahya Sinwar, the Hamas leader of the Gaza Strip, threatened that his movement will continue to fire rockets at Israel. The rockets, he said, will be fired at Israeli "settlements" not only near the border with the Gaza Strip, but also at supposed "settlements" in the Israeli cities of Ashkelon, Ashdod and Tel Aviv.
Sinwar said that the recent Egyptian-sponsored ceasefire understandings between Hamas and Israel are not a peace agreement. The understandings, he explained, do not require Hamas to disarm or halt, near the border with Israel, the weekly demonstrations, also known as the "Great March of Return."
by Stefan Frank • April 17, 2019 at 4:00 am
Supporting one-sided resolutions against Israel is not Germany's only unfriendly act against the Jewish state. Chancellor Angela Merkel has put pressure on other European Union states so that they do not transfer their embassies to Israel's capital. Stopping the murder of Israelis is also not on the German government's agenda.

Last year the Palestinian Authority (PA) allocated $330 million to pay terrorists, and Germany paid $100 million to the PA. So it is fair to say that Germany pays the PA to reward the murder of Jews.

While Chancellor Angela Merkel talks about "Germany's special historical responsibility for Israel's security", her government channels German taxpayer money to murderers of Jews, and President Steinmeier sends congratulatory telegrams to those who plan the annihilation of the Jewish state.

"We must no longer let Israel down at the UN. It is madness that we are constantly on the side of countries like Saudi Arabia, Iran or Yemen against Israel" — Frank Müller-Rosentritt, member of the German parliament's committee on foreign relations for the opposition Free Democratic Party (FDP).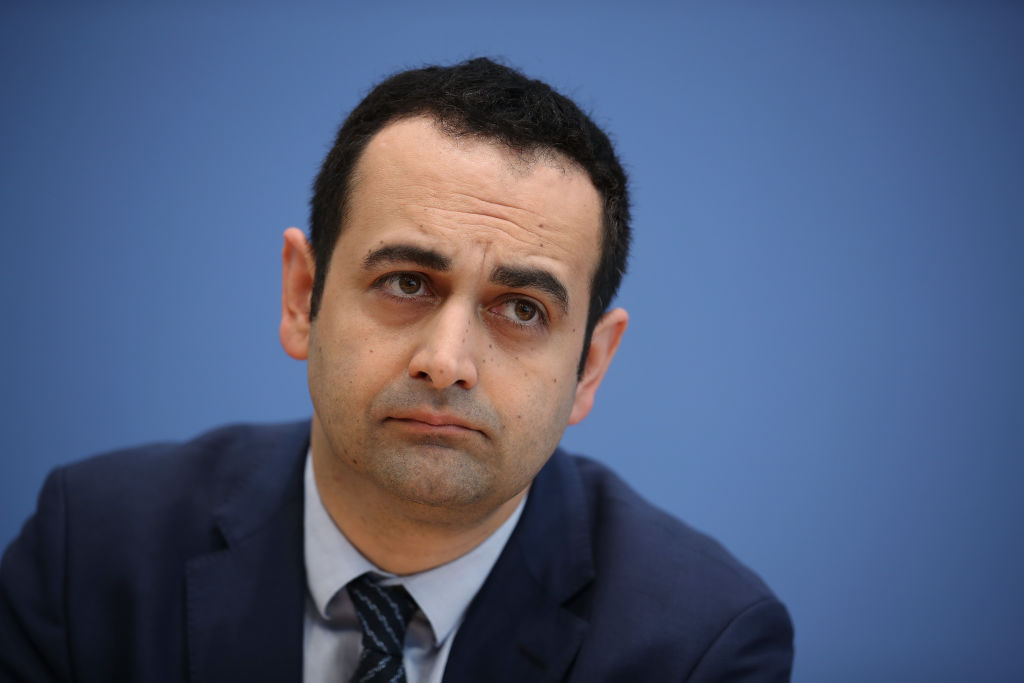 Bijan Djir-Sarai, the Iranian-born foreign affairs spokesman for Germany's opposition Free Democrat Party (FDP), sharply criticized the German government's pandering to Iran's Ayatollahs: "You can't get up in the morning and say that you stand by Israel's side and in the evenings have tea with the Iranians and celebrate revolution parties." (Photo by Sean Gallup/Getty Images)
German Chancellor Angela Merkel likes to think of herself as a friend of Israel. In a speech she gave in the Knesset in Jerusalem in Mach 2008, she said:
"Here of all places I want to explicitly stress that every German government and every German chancellor before me has shouldered Germany's special historical responsibility for Israel's security. This historical responsibility is part of my country's raison d'être. For me as German chancellor, therefore, Israel's security will never be open to negotiation. And that being the case, we must do more than pay lip-service to this commitment ..."
Germany's Foreign Minister Heiko Maas claimed that Auschwitz (as a symbol for the murder of six million Jews) made him want to become a politician.