Khaled Abu Toameh

: How Palestinian Leaders 'Guarantee' Freedom of Expression

Lawrence A. Franklin

: Why U.S. Special Forces Need to Remain Abroad
by Khaled Abu Toameh • July 29, 2019 at 5:00 am
The [Palestinian Committee for Supporting Journalists] revealed that there has been a "marked increase in violations against journalists by the Palestinian security forces in recent months" and said that it has documented more than 104 trespasses since the beginning of 2019.

Thus far, however, the new Palestinian government has dashed these hopes for basic journalistic freedom.

The continued crackdown on public freedoms under the Palestinian Authority means one of two things -- both of which are bad news: either the prime minister has no real control over the Palestinian security forces, or he truly cares nothing about freedom of expression and unimpeded journalistic jurisdiction. Neither scenario bodes well for the future of human rights for Palestinians.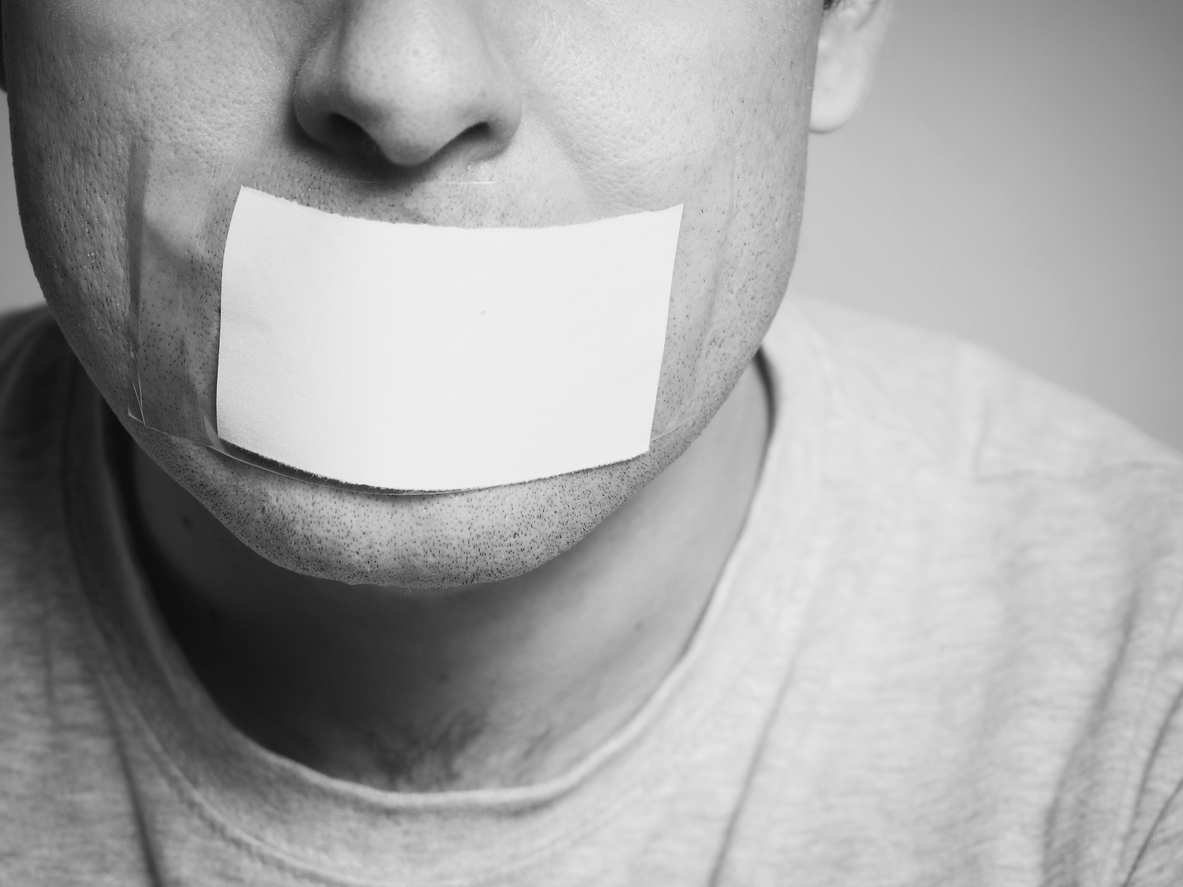 The continued crackdown on public freedoms under the Palestinian Authority has dashed hopes for basic journalistic freedom. Palestinian security forces continue, almost every day, to arrest Palestinians for their purported affiliation with rival political groups. (Image source: iStock)
During a meeting with a Human Rights Watch (HRW) delegation last week, Palestinian Authority Prime Minister Mohammed Shtayyeh promised that no Palestinian will be arrested or prosecuted for exercising his or her freedom of expression.
"Freedom of expression is a sacred right for every citizen," Shtayyeh was quoted as saying. "The government has guaranteed citizens the right to express their opinion through constructive criticism, whether in terms of social media or websites."
Only one day before Shtayyeh assured the HRW delegation that his government would not crack down on Palestinians for expressing their views, however, Palestinian security forces in the West Bank arrested journalist and political activist Thaer al-Fakhoury, 30, for allegedly "vilifying the public authority."
by Lawrence A. Franklin • July 29, 2019 at 4:00 am
What skeptics need to understand is that the Green Berets in Africa -- as all U.S. troops are doing in other places and other contexts -- are performing a crucial service to U.S. interests. They are helping America maintain a small footprint in states at peril of losing the battle against jihad and its totalitarian ideology, or other threats, while often assisting local militaries transform from corrupt, domestic bullies to national protectors of the people.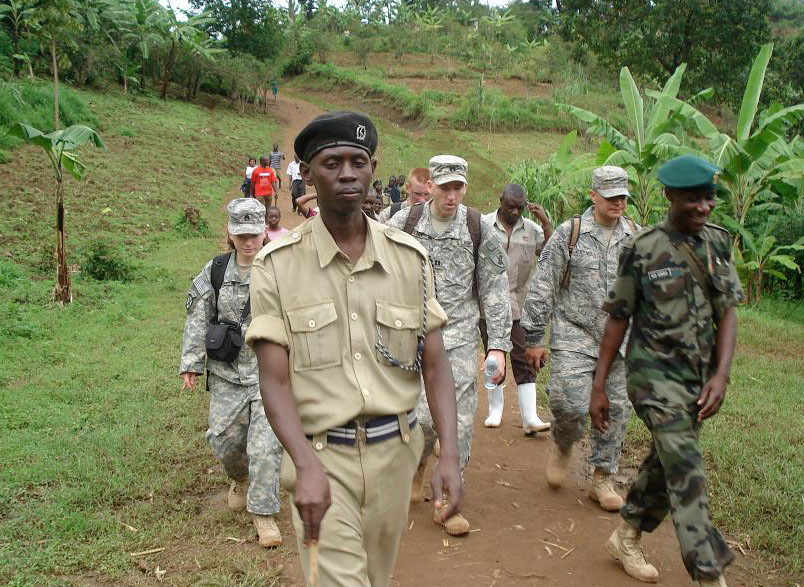 The number of American soldiers deployed in Africa has grown to approximately 6,000, a quarter of which belong to Special Forces units. About two-thirds are stationed at Camp Lemonnier in Djibouti. Their mission is to support the Organization of African Union's mission to suppress the al Qaeda affiliate, al-Shabaab. Pictured: American soldiers, deployed from Camp Lemonnier, with Ugandan soldiers in the Bududa District, Uganda on March 2, 2010. (U.S. Army photo by Specialist Peter Neser/Released)
American Green Berets are currently gripped in helping dozens of African countries in a low-key but desperate struggle to prevent a vast swath of the world's poorly governed spaces from falling to Islamist terrorists. The U.S. Special Operations Africa Command's 3rd Special Forces Group (3rd SFG) has been operating in 33 such countries, training and equipping their local armies to enable them to combat threats to state sovereignty posed by al Qaeda and ISIS. The same goal was the impetus behind the establishment of the U.S. Africa Command (AFRICOM) in 2007.