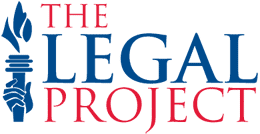 Please take a moment to visit and log in at the subscriber area, and submit your city & country location. We will use this information in future to invite you to any events that we organize in your area.
SUING THE MESSENGER: The Misuse of Law to Suppress Free Speech Regarding Terrorism, Radical Islam and Related Topics.
Date/Time: Friday, April 6, 2012; 1-2:30 pm
Place: Philadelphia, PA, Drexel University
Registration: Please register in advance by emailing Ann Snyder (Snyder@meforum.org).
Additional Information for Attorneys: Approval is pending for one and a half (1.5) substantive CLE credits from Pennsylvania.
Admission Fee and Waiver: $20. Attorneys unable to afford the entry fee may request a waiver by emailing Snyder@meforum.org at least three days prior to the actual course presentation. The request must include the attorney's place of employment (if working); yearly salary (if applicable); and a phone number at which the attorney may be contacted. A decision will be made at least one day prior to the event.
Course description - This 1.5 hour course examines the misuse of law to suppress the free speech rights of authors and researchers commenting on terrorism, radical Islam and related issues.
Public discourse on these issues has long been hampered by physical intimidation such as the gruesome murder of Theo van Gogh and the Mohammad Cartoons riots. But over the last decade, a more subtle challenge has emerged in the form of predatory lawsuits. These suits seek less to win than to wear down researchers and analysts who, even when they prevail, pay heavily in time and money.
Relying largely on legal case studies, the course will establish the threat, document its manifestations across the globe and discuss ways to meet it. While the primary focus will be on manipulation of US libel law to stifle debate, attention will also be brought upon efforts to conscript Canadian, European and even International law in the service of suppression.
Part I will define the problem and illustrate the emergence of predatory suits as a strategy. Part II will offer an overview of US libel law and then describe how it is being misused to stifle fair discussion of terror financing and related issues. Part III focuses on Britain's plaintiff friendly libel laws and the various ways they have been used to chill both UK and US authors. Part IV examines the emergence of Canadian administrative tribunals as instruments of censorship. Part V analyzes challenges to free speech posed by Europe's hate speech laws. Part VI examines the cynical manipulation of international human rights laws to suppress open dialogue through such mechanisms as UN resolutions prohibiting blasphemy. The final two sections survey the overall success of campaigns to inhibit debate on radical Islam and the response of governments, entities and individuals dedicated to defending free speech rights.
To subscribe to this list, go to http://www.legal-project.org/list_subscribe.php