Bassam Tawil

: The Middle East "Truce": Why Hamas Cannot Be Trusted

Giulio Meotti

: Asia Bibi: Pakistan's Judicial Betrayal
by Bassam Tawil • November 5, 2018 at 5:00 am
These benefits for Hamas are exactly why the proposed truce is dangerous and sends the wrong message to Hamas and other Palestinian terrorists. A truce now says that if you engage in violent, extortionistic acts, you get what you want.

This victory for Hamas will, of course, only increase the terrorists' appetite and motivation to continue their attempts to kill as many Jews as possible. They will see any truce as a retreat on the part of Israel in the face of violence and terrorism.

Hamas will now have more time to prepare for the next war against Israel. The proposed truce will give Hamas breathing space to smuggle more weapons into the Gaza Strip, dig new tunnels and recruit thousands of Palestinians to its ranks.

A real truce between Israel and the Gaza Strip will be achieved only after the jihadi terrorists are removed from power, and not rewarded for violence and threats.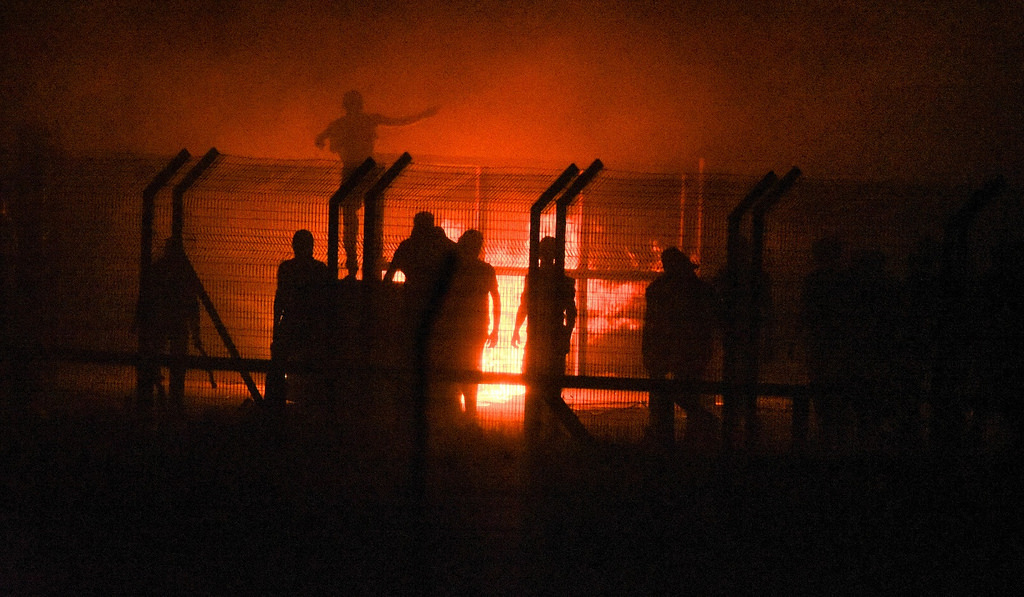 Pictured: Palestinian rioters in Gaza burn the Kerem Shalom Crossing, used to transfer goods from Israel to the Gaza Strip, May 4, 2018. (Image source: IDF/Flickr)
It is no secret that most of the Arab countries do not trust the Palestinian Islamist group Hamas. President Mahmoud Abbas's Palestinian Authority, for instance, as well as many Palestinians, do not have any confidence in Hamas, particularly after the summer of 2007, when the Islamist movement violently seized control of the Gaza Strip. Earlier this year, Abbas threatened that "shoes will be pouring" onto the heads of Hamas leaders.
Now, however, Israel is being asked to trust Hamas. This request is coming from Egypt, Qatar, and the United Nations, whose representatives have been working hard the past few weeks to arrange a truce agreement between Israel and Hamas.
by Giulio Meotti • November 5, 2018 at 4:00 am
"I am requesting the president of the United States, Donald Trump, to help us exit from Pakistan." — Ashiq Masih, Asia Bibi's husband.

"Placing Asia Bibi on the ECL [no-fly list] is like signing her death warrant." — Wilson Chowdhry, Chairman of the British Pakistani Christian Association.

Blasphemy laws in Pakistan "have been used to target religious minorities, pursue personal vendettas, and carry out vigilante violence. On the basis of little or no evidence, the accused will struggle to establish their innocence while angry and violent mobs seek to intimidate the police, witnesses, prosecutors, lawyers and judges." — Amnesty International.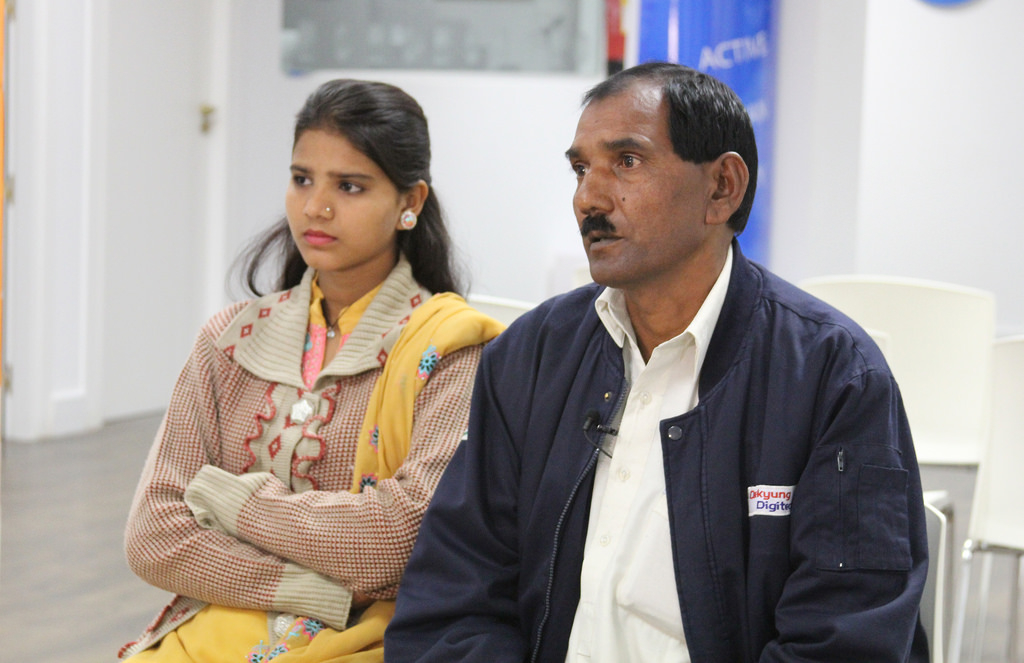 Pictured: Ashiq Masih, the husband of Asia Bibi, together with their daughter Eisham Ashiq, campaigning for Asia's release in 2015. (Image source: HazteOir/Flickr)
The joy over the acquittal of Asia Bibi lasted barely 24 hours. The Christian mother of five from Pakistan was forced to spend eight years in prison, much of the time on death row, ostensibly for "blasphemy," before the Supreme Court cleared her of any offense.
"I can't believe what I am hearing, will I go out now? Will they let me out, really?", Asia Bibi said by phone after the historic sentence, according to AFP news agency.
Unfortunately, massive street protests by extremist Muslims immediately erupted to pressure the government to delay her release. The phone network in some areas was suspended for reasons of "security". Rioting caused schools in Islamabad, Punjab and Kashmir to close. Roads were blocked, paralyzing parts of Islamabad, Lahore and other cities. Christian schools warned parents to come and get their children for fear of violence. Churches were put on high alert. Protesters hold placards that read: "Hang Asia Bibi".