Bassam Tawil

: Palestinians' New Year's Resolutions

Uzay Bulut

: What is Being Taught at the "Islamic University of Europe" in the Netherlands?
by Bassam Tawil • January 2, 2019 at 5:00 am
"The Palestinian revolution has been continuing for 54 years. The revolution will continue until the aspirations of our people are fulfilled.... We have clearly stated that all forms of resistance are legitimate." — Mahmoud Aloul, deputy chairman of Fatah; seen by many as the successor to Mahmoud Abbas

Palestinian leaders are not offering their people a better life, prosperity, security and stability. Instead, the leaders are urging Palestinians to continue hating Israel and the US. They are urging Arab countries not to make peace with Israel: they consider normalization with Israel an act of treason.

A cartoon published on Fatah's official Facebook this week depicts "Palestine" as a single entity, the exact shape of Israel.

These messages demonstrate, with no room for doubt, that any talk about resuming a peace process between Israel and the Palestinians is one thing only: a colossal fraud. Palestinian leaders will never return to the negotiating table when they are pushing their people, day after day, to ensure that more Israeli blood runs in the street. The Palestinians make it clear that their true intention is to carry a rifle and see Israel removed from the map.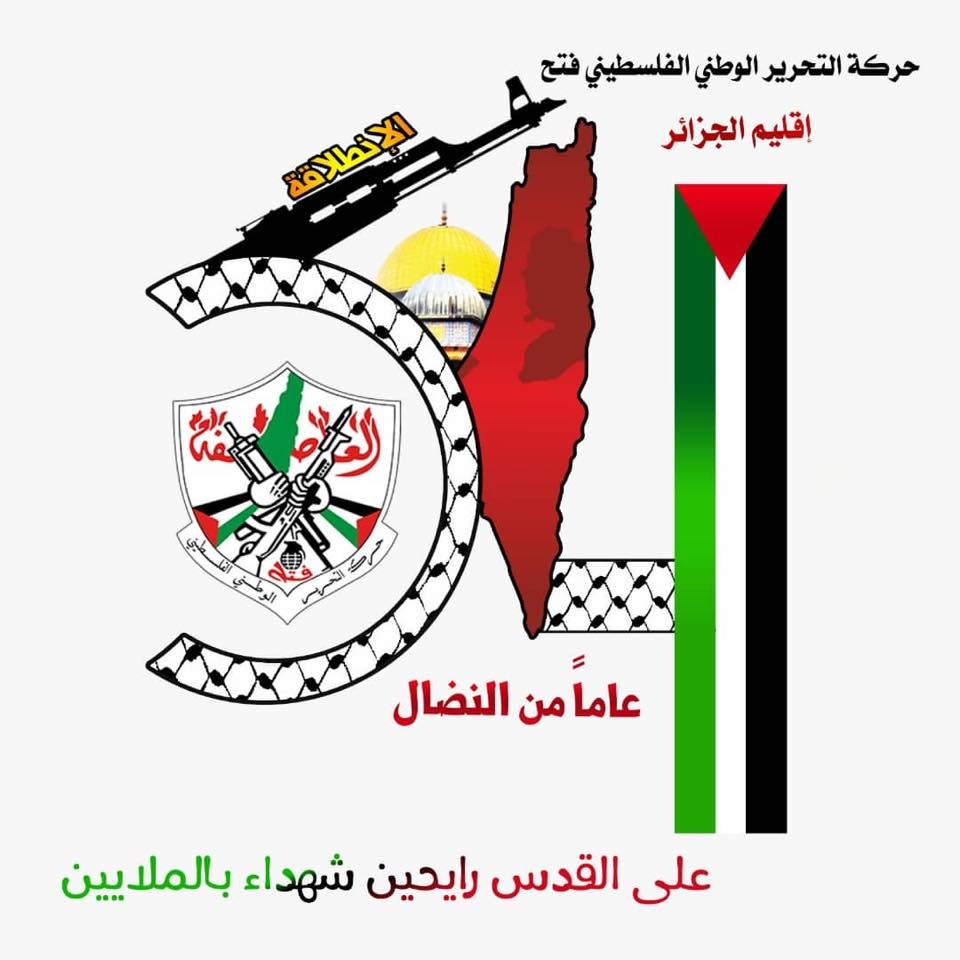 The largest Palestinian group, Fatah, headed by Palestinian Authority President Mahmoud Abbas, is celebrating the 54th anniversary of the launching of its first terrorist attack against Israel with images and rhetoric that promote violence and bloodshed. In the image pictured above, they threaten that "millions will march on Jerusalem and die as martyrs." (Image source: Fatah Facebook page)
The Palestinians are celebrating the beginning of 2019 by promising Israel more violence, a "revolution until victory," and another year of conflict and suffering. The messages that the Palestinians are sending to Israel offer anything but hope. On the contrary, they are making it clear that Israel should expect yet more bloodshed. Some are also reminding Israel that the Palestinians' real goal is to "liberate all Palestine, from the [Jordan] river to the [Mediterranean] sea," (meaning the annihilation of Israel).
by Uzay Bulut • January 2, 2019 at 4:00 am
A 2012 Turkish YouTube video describes the "Islamic University of Europe" as a school "established in 2001 to build an aware and cultivated European Muslim identity in Europe and to promote Islam... and to bring to life the mentality that is 'to serve humanity is to serve Islam.'" Bahçekapılı's lectures are in keeping with this mission. One such lecture glorifies the eighth-century Muslim military invasion of Spain and the establishment there of the Islamic state of Al-Andalus (Andalusia).

The school's former rector, professor Ahmet Akgündüz, has called the opponents of Turkish President Erdogan "enemies of Islam," and has stated that stoning people to death is "one of the prescribed punishments within Islam."

Europe might wish to look into what is being taught at Islamic schools, particularly those that receive government money.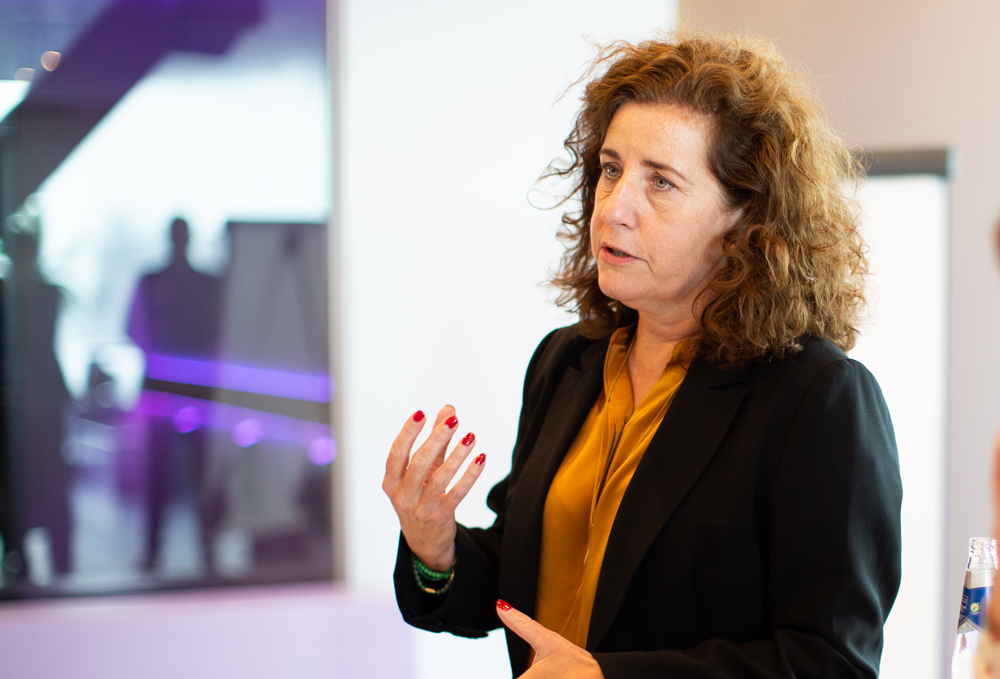 Dutch Education Minister Ingrid van Engelshoven (pictured) called the statements of Ahmet Akgündüz, former rector of the Islamic University of Europe, "horrifying", and said that a special committee will be formed to investigate his remarks and that, if necessary, the accreditation of the school will be revoked. (Image source: Sebastiaan ter Burg/Kennisland/Wikimedia Commons)
A recent development in a two-year-old corruption scandal -- involving the so-called "Islamic University of Europe" in the Netherlands -- has renewed public interest in the institution, involving tax fraud.
Its rector, professor Nedim Bahçekapılı, has gone missing after Dutch prosecutors decided to arrest him as part of an investigation addressing the school's "tax evasion of millions of Euros, corruption, and opening fraudulent classes." The Dutch Ministry of Justice and Security said that the rector could not be found and is believed to have left the country.
Less attention has been paid, however, to the dangerous course content of the Rotterdam-based school, which, in 2016, was stripped by the Dutch Parliament of its "university" status for financial reasons.