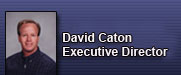 Florida Medical Examiners Commission declines to change Tampa autopsy finding in suspicious death of Palestinian woman.
Florida Family Association sent out an email alert on June 23, 2011 which reported that the Florida Medical Examiners Commission had agreed to review the Hillsborough County Medical Examiner's report and autopsy involving the suspicious death of Fatima Abdallah. Click here to read about Palestinian woman's suspicious death in Tampa.
However, the Florida Medical Examiners Commission responded with a letter which basically states "The Medical Examiners Commission does not have the statutory authority to compel the District Medical Examiner to change the manner of death." Click here to read Florida Medical Examiners Commission letter. The Commission subsequently clarified "The phrase not legally sufficient simply means that Dr. Hair adhered to all of the requirements in Rule 11G, Chapter 406, F.S., and the Practice Guidelines, and that there is no legal basis for any disciplinary action. It is not meant to be a reflection on the complaint itself."
Given the circumstances of Fatima Abdallah's personal life and the facts surrounding her death there is a need to reopen this case to fully investigate Fatima Abdullah's death to determine if her demise was truly an accident or honor killing.
Why is it important for the case involving Fatima Abdallah to be properly investigated and appropriate charges filed? Because if law enforcement is allowed to exempt violent crimes because police are intimidated by the culture or persuaded by political correctness then where will that policy end? Islamic cultural code condones wife beating, polygamy, female body punishment, marital rape, honor killing and most threatening the killing of infidels especially Christians and Jews.
Florida Family Association will continue to pursue justice in this case.
If you have any recommendations on an approach please send them to davidcaton@floridafamily.org
Email: ffa@floridafamily.org

Florida Family Association, Inc.
P.O. Box 46547, Tampa, FL 33646-0105
Telephone 813-264-5888