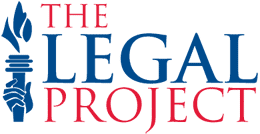 Please take a moment to visit and log in at the subscriber area, and submit your city & country location. We will use this information in future to invite you to any events that we organize in your area.
Legal Project News Clips: 04/06/12 – 04/13/12
The LP works to protect the right in the West to freely discuss Islam, radical Islam, terrorism, and terrorist funding. Our website is http://www.legal-project.org/


This past week, LP staff produced the following two columns/blog posts you may be interested in:
The following ten articles from the past week should be of interest to you. These clips focus on attempts by Islamists (i.e., radical Muslims) and their allies to shut down the debate about Islam-related topics (i.e., Islam, radical Islam, Islamist terrorism, and Islamist terrorist funding).


Of the ten articles, the four articles that are bolded and italicized may be of particular interest to you.


Canada's HRC and other Quasi-Legal Tribunals


Islamist Violence or Threats of Physical Violence Against Speech


Pressure Tactics Against Free Speech
Willful Blindness & PC Problems
More articles may be found at http://www.legal-project.org/news-external/
To subscribe to this list, go to http://www.legal-project.org/list_subscribe.php