Soeren Kern

: A Month of Islam and Multiculturalism in Germany: June 2017

Maher Gabra

: Jihad Means More than "A Peaceful Self-Struggle"!

Amir Taheri

: After Mosul: Iraq Faces Three Challenges
by Soeren Kern • July 11, 2017 at 5:00 am
A 10-year-old girl from a former republic of the Soviet Union was raped by an asylum seeker from Ghana, but police and the local government allegedly suppressed information about the crime for more than two weeks.

A student sexually assaulted an 11-year-old girl and punched another boy in the face, breaking his glasses. At least six other students have been beaten bloody. The school's leadership has refused to discipline the child, apparently because of his migrant background, and instead has lashed out at the parents for demanding a safe environment for their children.

Police in Lübeck suspect that refugees are taking over illegal drug trade in the city.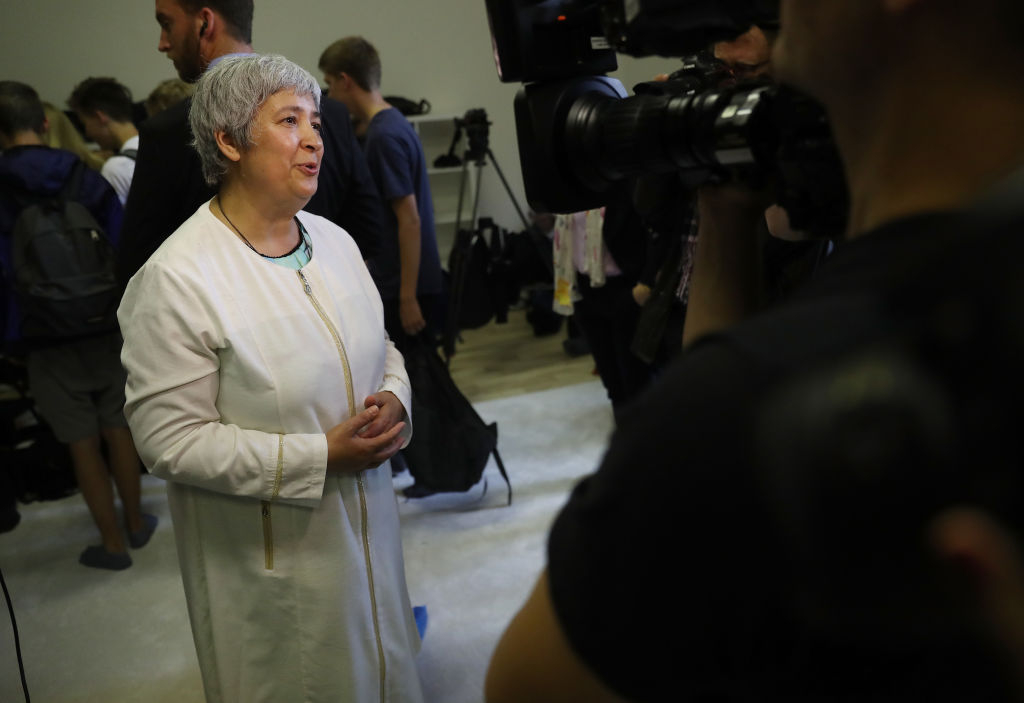 Seyran Ates, a women's rights activist who has been hailed by some as the "champion of modern Islam," recently opened Germany's first "liberal mosque" in Berlin, and serves as its imam. Due to the outrage this caused in the Muslim world, Ates is now under 24-hour police protection. (Photo by Sean Gallup/Getty Images)
June 1. A Syrian migrant was stabbed to death in Oldenburg by another Syrian because he was eating ice cream during Ramadan. The murder, which occurred in broad daylight in a busy pedestrian shopping area, was just the latest example of Islamic law, Sharia, being enforced on German streets.
June 2. Around one million non-Europeans living in Germany are now on welfare, an increase of 124% in just one year, according to new statistics from the Federal Employment Agency (Bundesagentur für Arbeit). The top welfare beneficiaries are from: Syria (509,696); Turkey (276,399); Iraq (110,529) and Afghanistan (65,443).
June 2. Police temporarily halted the annual Rock am Ring music festival in Nürburg because of a possible jihadist threat. Authorities asked the 90,000 visitors to leave the concert grounds in a "controlled and calm" manner. The move was based on "concrete leads which do not allow us to eliminate a possible terror threat," the police said.
by Maher Gabra • July 11, 2017 at 4:00 am
What Linda Sarsour said is technically correct, but simply not accurate. It is just half of the truth. What Sarsour did not, and probably will not, say is that the concept of jihad in Islam, as it is widely taught and understood in Islamic jurisprudence, is not only self-struggle or peaceful opposition, but also using force and violence to defend Islam, as well as to spread and impose it on non-Muslims.

In one of the Al-Azhar high school's books -- Persuasion: On Decoding Abu Shuga's Terms/Expressions -- it teaches that fighting infidels, even if they have not attacked Muslims, is a religious obligation for every able and free Muslim man.

Failure to convert to Islam is therefore often viewed as an attack -- against which Islam must be defended.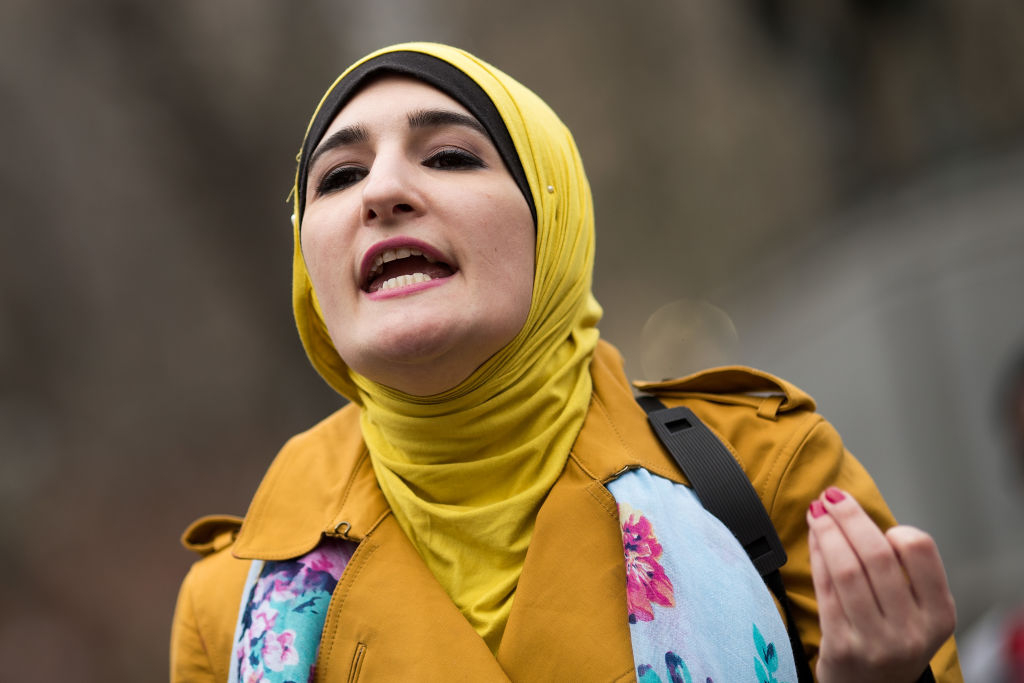 Linda Sarsour, a Muslim activist, has called for jihad against U.S. President Donald J. Trump. (Photo by Drew Angerer/Getty Images)
Linda Sarsour, a Muslim activist, has called for jihad against U.S. President Donald J. Trump. In her speech addressing the Islamic Society of North America (ISNA) on July 6, 2017, she said: "when a man asked prophet Muhammad about the best form of jihad, he replied it is a word of truth in front of tyrant ruler." And then she said:
"I hope that ... when we stand up to those who oppress our communities, that Allah accepts from us that as a form of jihad, that we are struggling against tyrants and rulers not only abroad in the Middle East or on the other side of the world, but here in these United States of America, where you have fascists and white supremacists and Islamophobes reigning in the White House."
One may disagree with her views on President Trump, but Sarsour has every right to express her opinion. However, calling for "jihad" against our president is an extremely serious red flag that we should not ignore.
by Amir Taheri • July 11, 2017 at 3:00 am
Iraqi Army commanders and soldiers in Mosul, Iraq on June 23, 2017. (Photo by Martyn Aim/Getty Images)
Last Thursday, Dressed in battle fatigues and adopting a martial tone, Iraq's Prime Minister Haider al-Abadi entered the remains of the historic al-Nuri Mosque in Mosul to announce the end of ISIS.
"The return of al-Nuri Mosque and al-Hadba minaret to the fold of the nation marks the end of the Daesh state of falsehood," Abadi asserted.
The prime minister took part in a number of photo-ops, including several with the famous al-Hadba (The Hunchback), the 850-year old minaret as background.
Al-Hadba looked like an apt symbol for Iraq today, a nation bent down by decades of tyranny and war.
The question is: will the "hunchback" straighten up its back? In other words, are the Iraqi leaders capable of offering their people a chance to build a better future?