Giulio Meotti

: Eastern Europe Chooses to Keep Western Civilization

John R. Bolton

: Asking China to 'Fix' North Korea Is a Waste of Time
by Giulio Meotti • July 7, 2017 at 5:00 am
"The greatest difference is that in Europe, politics and religion have been separated from one another, but in the case of Islam it is religion that determines politics" — Zoltan Balog, Hungary's Minister for Human Resources.

It is no coincidence that President Donald Trump chose Poland, a country that fought both Nazism and Communism, to call on the West to show a little willingness in its existential fight against the new totalitarianism: radical Islam.

"Possessing weapons is one thing, and possessing the will to use them is another thing altogether". — Professor William Kilpatrick, Boston College.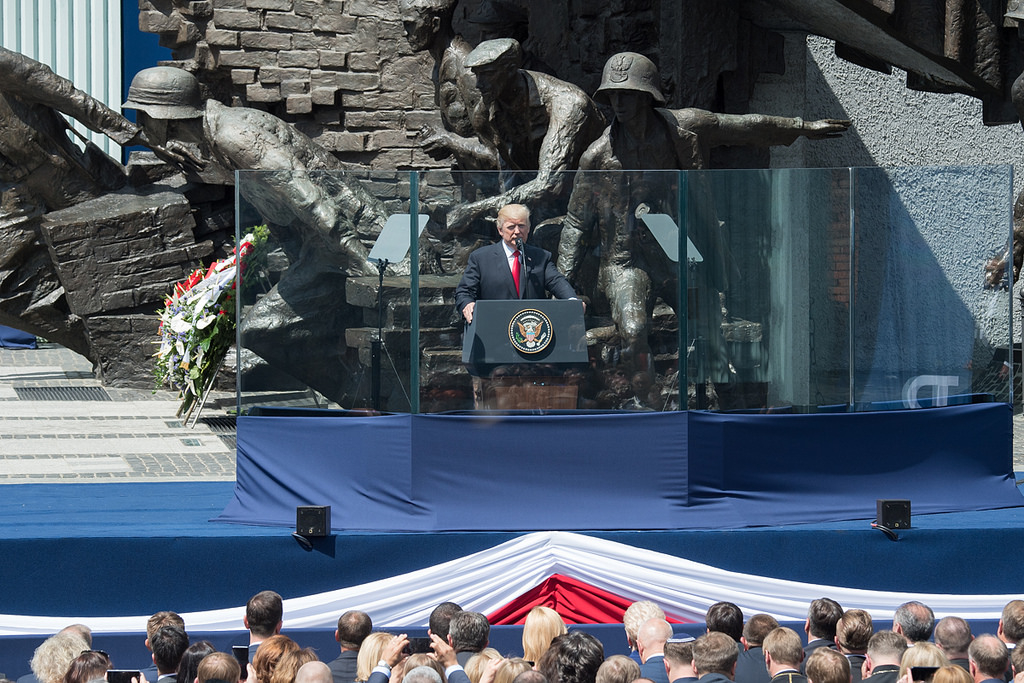 President Donald Trump gives a speech in Warsaw, Poland, in front of the monument commemorating the 1944 Warsaw Uprising against the Germans, on July 6, 2017. (Image source: The White House)
In a historic speech to an enthusiastic Polish crowd before the meeting of the G20 Summit leaders, US President Donald Trump described the West's battle against "radical Islamic terrorism" as the way to protect "our civilization and our way of life". Trump asked if the West had the will to survive:
"Do we have the confidence in our values to defend them at any cost? Do we have enough respect for our citizens to protect our borders? Do we have the desire and the courage to preserve our civilization in the face of those who would subvert and destroy it?"
Trump's question might find an answer in Eastern Europe, where he chose to deliver his powerful speech.
by John R. Bolton • July 6, 2017 at 2:00 pm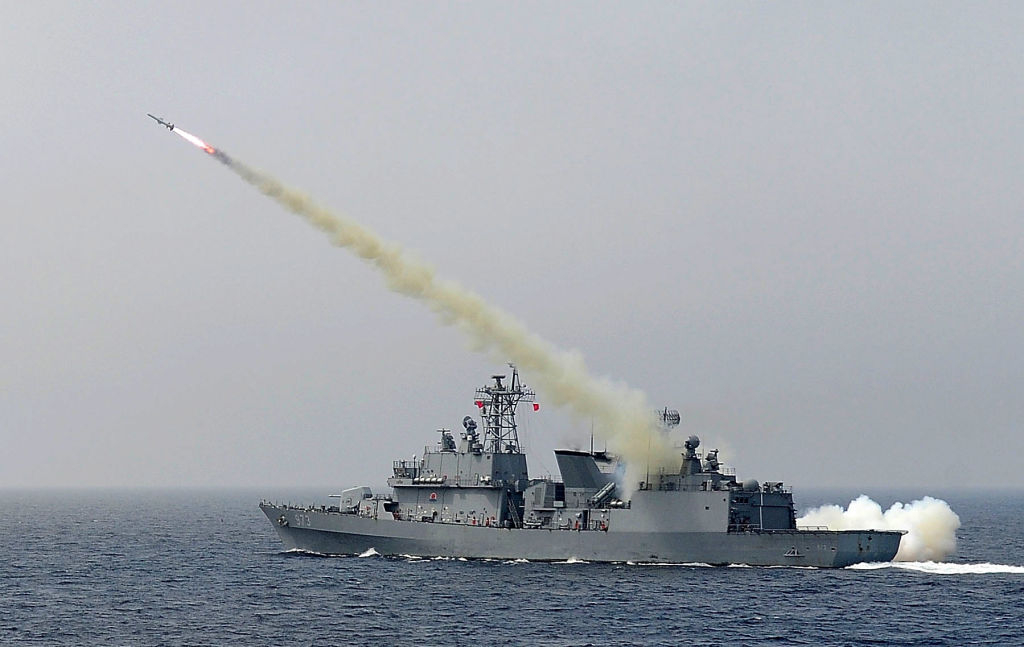 A South Korean navy ship fires a missile during a drill aimed to counter North Korea's intercontinental ballistic missile test, on July 6, 2017 in East Sea, South Korea. (Photo by South Korean Defense Ministry via Getty Images)
American and South Korean officials have said for over a year that North Korea would be able, within a very short time, to miniaturize a nuclear device, mount it on an intercontinental ballistic missile and hit the continental United States. The country's test launch Tuesday didn't conclusively demonstrate that Pyongyang has reached this point, but Alaska and Hawaii might already be within range — and US forces in South Korea and Japan certainly are.
This isn't the first time the North has marked the Fourth with fireworks. On July 4, 2006, a North Korean short-range missile barrage broke a seven-year moratorium, stemming from a 1998 Taepo-Dong missile launch that landed in the Pacific east of Japan. Tokyo responded angrily, leading Pyongyang to declare the moratorium (though it continued static-rocket testing), ironically gaining a propaganda victory.