Amir Taheri

: The Modernization of Middle East is a Sight to See

Raymond Ibrahim

: Slaughtered Christians "A Viable Target"?
by Amir Taheri • July 16, 2017 at 5:00 am
In our neck of the woods, that is to say the Middle East, the machinery of state had modernized itself by enhancing its powers and developing new modes of control, manipulation and repression.

The late Ayatollah Khomeini's discourse owed more to Lenin and Stalin than to the great Muslim philosophers and theologians of ages. Iran became modernized when Khomeini organized the execution of at least 4,000 people in a weekend, something even the bloodthirsty Agha Muhammad Khan Qajar never imagined doing. Syria became modern when Hafez Al-Assad killed 20,000 people in Hama, something no Umayyad Caliph would imagine doing.

All we have kept from our traditions is that of denying our own responsibility, blaming it all on others.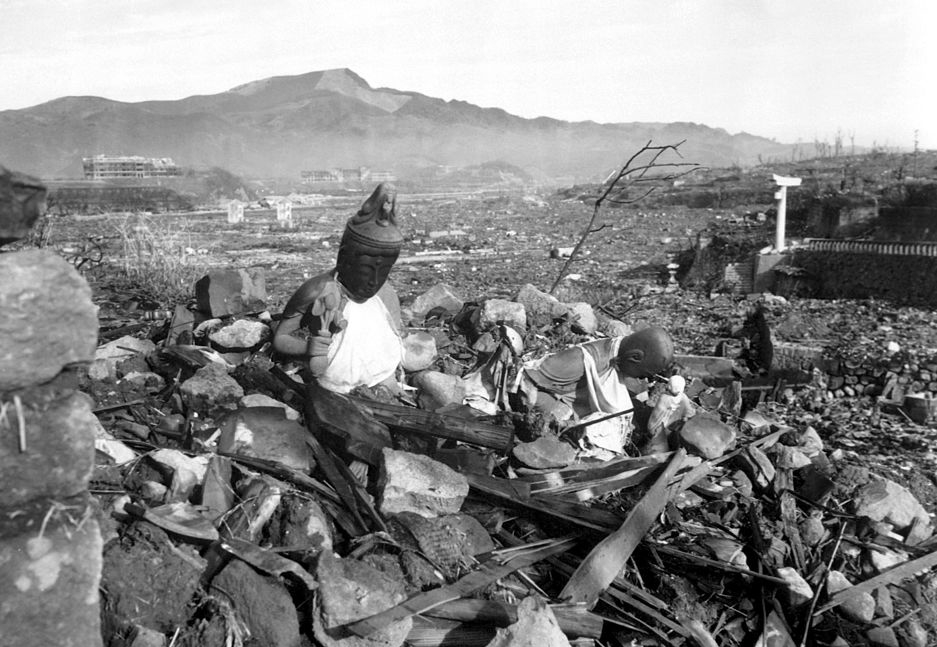 The footage from Syria and Iraq reminds of newsreels from Japan in the wake of Hiroshima and Nagasaki. Pictured above: Nagasaki, Japan on September 24, 1945, six weeks after the city was destroyed by an atomic bomb. (Image source: (U.S. Marine Corps/Wikimedia Commons)
In every age intellectuals shape and cling to one concept as the organizing principle for an understanding of the present and speculation about the future. From the end of the 1940s, as the colonial era drew to a close, the fashionable concept was "modernization" and its variants such as "development" and "progress"
But what constituted modernization wasn't quite clear. Nor after what model should nations aspire in their quest for progress and development.
by Raymond Ibrahim • July 16, 2017 at 4:00 am
According to a report in the Christian Post, Christians displaced by Islamic attacks at the hands of Boko Haram terrorists are being denied food and vital assistance at camps run by local Muslim organizations. As many as 1.8 million people in Nigeria are currently facing starvation. "They will give food to the refugees, but if you are a Christian they will not give you food. They will openly tell you that the relief is not for Christians." — Bishop William Naga, who fled his home in the Borno state, Nigeria.

A Pakistani government want-ad for street sweepers states that applicants must be Hindu, Christian or Shia -- anyone but the dominant Sunni Muslim population – illustrates the way in which minorities are prevented from earning a living wage.

A sophomore at Rollins College in Florida was suspended for challenging a Muslim professor's assertion that the crucifixion of Jesus never took place, and that his disciples never believed he was God. After the incident, during a Middle East Humanities class, the straight-A student was graded an "F" on a major essay.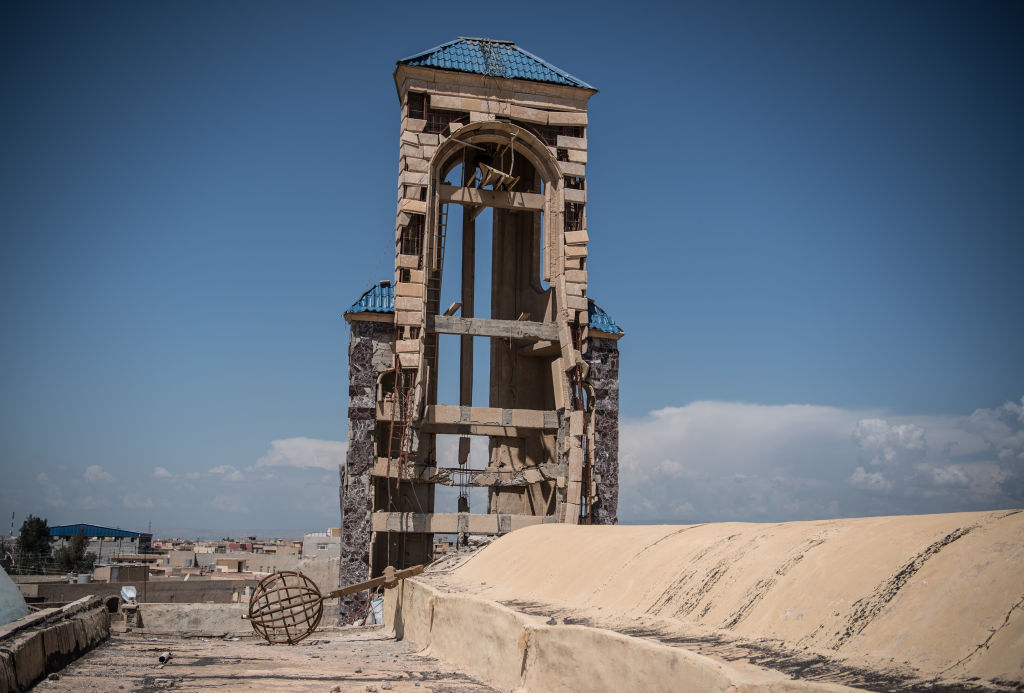 Most Christian churches in and around Mosul, Iraq were desecrated or destroyed by ISIS. Pictured: The heavily damaged bell tower of Saint John's Church (Mar Yohanna) in the town town of Qaraqosh, near Mosul, on April 16, 2017. (Photo by Carl Court/Getty Images)
The uptick in often lethal persecution of Christians in Muslim regions has caused many Christian leaders to appeal for aid. Canon Andrew White, the prominent minister known as the "Vicar of Baghdad" told Fox News in March, "If there is anything I can tell Americans it is that your fellow brothers and sisters are suffering, they are desperate for help," he said. "And it is not just a matter of praying for peace. They need a lot – food, resources, clothes, everything. They need everything."
White also went as far as to say that Christianity in Iraq, where it has been since the times of the apostles, is finished.