Bassam Tawil

: UNESCO Supports Terrorism

John R. Bolton

: Trouble among America's Gulf Allies

Alan M. Dershowitz

: Comey's Leaked Memos: Who Will Guard the Guardians?
by Bassam Tawil • July 12, 2017 at 5:00 am
This is the same Palestinian Authority (PA) leadership that purports to be working toward achieving peace and coexistence with Israel. In the upside-down world of Palestinian denial, such repudiation of the truth is par for the course: the "culture of peace" lie that Abbas fed to President Donald Trump several weeks ago has about as much truth value as this newest deadly fabrication.

As of now, Palestinians also have an international agency (UNESCO) to support their anti-Israel narrative and rhetoric. The UNESCO resolutions are being interpreted by many Palestinians as proof that Israel has no right to exist. For many Palestinians, the resolutions are a green light to pursue their "armed struggle" to "liberate Palestine, from the [Mediterranean] sea to the [Jordan] river."

The latest UNESCO resolutions are a catalyst for Palestinian terrorism against Israelis. Yet they are more than that: they also make the prospect of peace even more distant.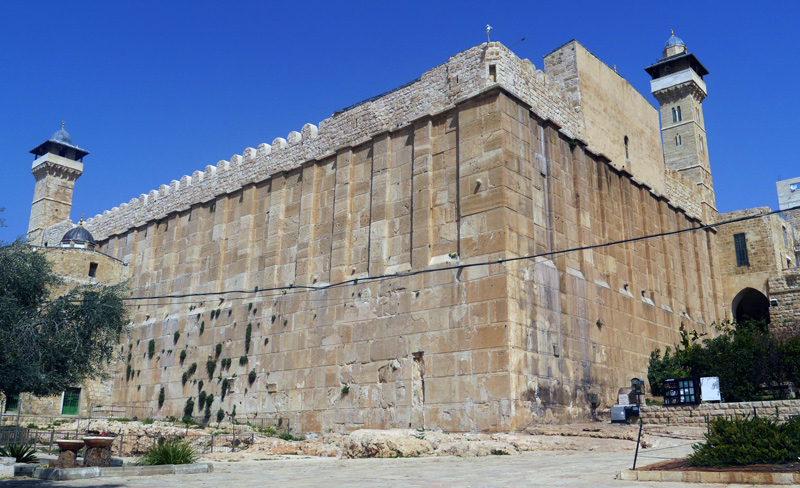 The Tomb of the Patriarchs of Hebron. (Image source: Zairon/Wikimedia Commons)
What do Hamas and UNESCO have in common?
Both believe that Jews have no historical, religious or emotional attachment to the Holy Land.
The recent UNESCO resolutions concerning Jerusalem and Hebron are precisely what terror groups that deny Israel's right to exist, such as Hamas, have long been hoping to hear from the international community.
The first resolution denies that Israel is the sovereign power over Jerusalem, including the Western Wall, while the second one designates Hebron and the Jewish Tomb of the Patriarchs as an "Endangered Palestinian World Heritage Site."
The two UNESCO resolutions, in fact, back the position of Hamas and other Palestinians -- namely that Israel has no right to exist These decisions provide Hamas and other terror groups with ammunition with which to destroy Israel, killing as many Jews as possible in the process
by John R. Bolton • July 11, 2017 at 8:30 am
The State Department should declare both the Muslim Brotherhood and Iran's Islamic Revolutionary Guards Corps (IRGC) as Foreign Terrorist Organizations (FTOs), thus triggering the penalties and sanctions required by law when such a declaration is made.

Those "affiliates" of the Muslim Brotherhood that, in whole or part, meet the statutory FTO definition should be designated; those that do not can be spared, at least in the absence of new information.

Qatar can legitimately complain that it is being unfairly singled out. The proper response is not to let Qatar off the hook but to put every other country whose governments or citizens are financing terrorism on the hook.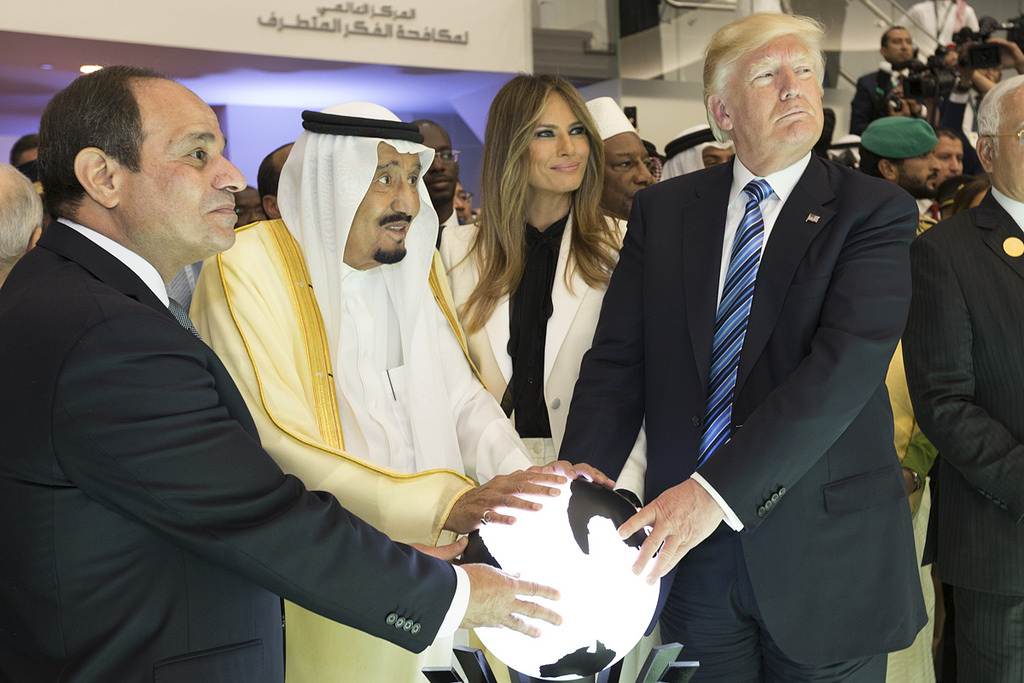 U.S. President Donald Trump and First Lady Melania Trump join King Salman bin Abdulaziz Al Saud of Saudi Arabia, and the President of Egypt, Abdel Fattah al-Sisi, in the inaugural opening of the Global Center for Combating Extremist Ideology, May 21, 2017. (Official White House Photo by Shealah Craighead)
In recent weeks, governments on the Arabian Peninsula have been having a diplomatic brawl. Saudi Arabia, the United Arab Emirates and Bahrain (together with Egypt and other Muslim countries) have put considerable economic and political pressure on Qatar, suspending diplomatic relations and embargoing trade with their fellow Gulf Cooperation Council (GCC) member. Kuwait and Oman, also GCC members, have been mediating the dispute or remaining publicly silent.
The Saudis and their supporters are demanding sweeping changes in Qatari policies, including suspending all financial support to the Muslim Brotherhood and other terrorist groups; joining the other GCC members in taking a much harder line against the nuclear and terrorist threat from Shia Iran and its proxies; and closing Al Jazeera, the irritating, radical-supporting television and media empire funded by Qatar's royal family.
by Alan M. Dershowitz • July 11, 2017 at 8:00 am
Then-Director of the Federal Bureau of Investigation, James Comey, testifies in front of the Senate Judiciary Committee, May 3, 2017, in Washington, DC. (Photo by Eric Thayer/Getty Images)
President Trump has accused former FBI director James Comey of illegality in leaking memos that may have contained classified information. If it is true that the leaked Comey memos – laundered through a law professor in an effort to pressure Deputy Attorney General Rod Rosenstein into appointing a special counsel – contained classified information, who will investigate Comey? Surely the Special Counsel, Comey's friend who he helped get appointed, could not conduct a credible investigation. Nor could Rod Rosenstein, who made the appointment. Will yet another special counsel have to be appointed to conduct an investigation of Comey's leaking?