Denis MacEoin

: UK: 23,000 Terrorists and Counting

Ruthie Blum

: Britain: A Summer of Anti-Semitism

Benjamin Welton

: Finding Jihad in Jail
by Denis MacEoin • August 3, 2017 at 5:00 am
Theresa May herself is also not entirely to be trusted in this area. Despite her calls for no tolerance for extremism, she has recently been widely criticized for blocking publication of a major report into foreign funding of extremist Muslim groups.

For years now, radical preachers, terrorist recruiters, and fundamentalists who openly hate this country, its democratic values, and its tolerance for all faiths, have walked British streets, campaigned on university campuses, and converted and radicalised young men and women.

What seems not to be understood about "the religion of peace" is that "peace" comes only after the entire world has been converted to Islam so that a "Dar al-Harb", the "Abode of War," will no longer even exist.

Since the beginning of March, 17,393 people have been listed as terror suspects. — French Senate report: "Prevention of Radicalism and Regional Authorities", April 2017.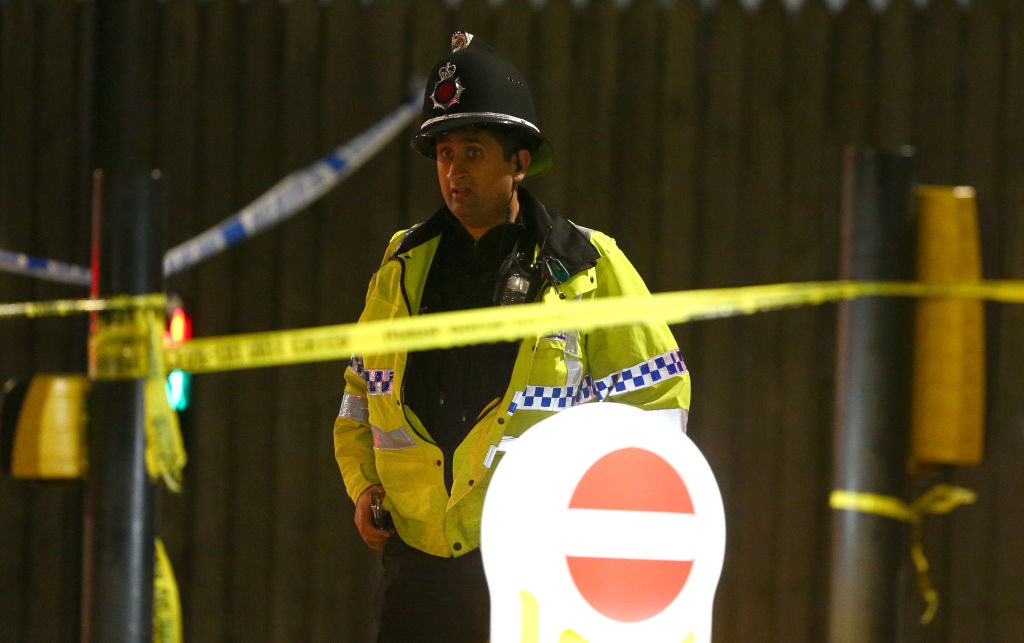 A police officer stands guard near the Manchester Arena on May 23, 2017, following a suicide bombing by an Islamic terrorist who murdered 22 concert-goers. (Photo by Dave Thompson/Getty Images)
On May 26, four days after the major terrorist attack on an Ariana Grande concert in Manchester, British intelligence officials stated that they had identified 23,000 jihadist extremists living in the UK, all of them considered potential terrorist attackers. According to The Times,
About 3,000 people from the total group are judged to pose a threat and are under investigation or active monitoring in 500 operations being run by police and intelligence services. The 20,000 others have featured in previous inquiries and are categorised as posing a "residual risk".
The two terrorists who have struck in Britain this year — Salman Abedi, the Manchester bomber, and Khalid Masood, the Westminster killer — were in the pool of "former subjects of interest" and no longer subject to any surveillance.
by Ruthie Blum • August 3, 2017 at 4:30 am
"2016 was the worst year on record for antisemitic crime [in Britain]," — National Antisemitic Crime Audit, published on July 17, 2017.

"Britain has the political will to fight antisemitism and strong laws with which to do it, but those responsible for tackling the rapidly growing racist targeting of British Jews are failing to enforce the law." — Gideon Falter, Chairman of the Campaign Against Antisemitism.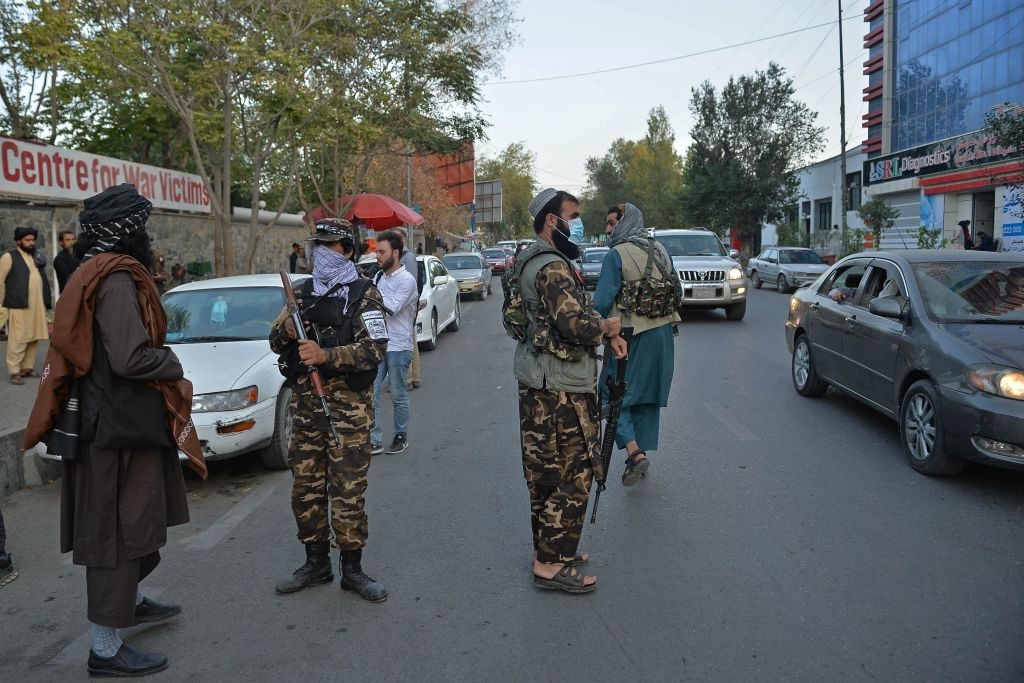 Malia Bouattia, former president of the UK National Union of Students, refers to acts of terrorism against Israelis as "resistance". (Image source: NUS press office)
The first "Palestine Expo" -- a two-day festival in London, self-described as the "biggest social, cultural and entertainment event on Palestine to ever take place in Europe" -- was held over the weekend of July 8, 2017 at the Queen Elizabeth II Centre in Westminster. The gathering, attended by an estimated 15,000 people, included political panels, workshops and food courts -- ostensibly to highlight and honor "Palestine history and heritage."
Given the identity of its organizers, however, its true impetus -- to demonize the Jewish state -- was clear from the outset. Sponsored by the Leicester-based Friends of Al-Aqsa (FOA), a group that openly supports the Islamist terrorist organizations Hamas and Hezbollah, the event aroused the anger of pro-Israel activists and the British government alike.
Finding Jihad in Jail



The Growing Number of Radicals Recruited in Western Prisons
by Benjamin Welton • August 3, 2017 at 4:00 am
The irony is that the more the West pledges to combat global terrorism and keep it contained militarily or through criminal justice systems, the more jihadists manage to spread their message far and wide -- on social media, in mosques and in prisons -- by infiltrating the hearts and minds of individuals and groups hungry for and susceptible to it.
(Image source: Thomas Hawk/Flickr)
On June 3, 2017, a man boarding a bus in a suburb of Baltimore, Maryland was recognized by one of the passengers as the perpetrator of an armed robbery that had taken place earlier in the day. The passenger immediately called the police, and officers intercepted the bus at a subsequent stop, blocking one of its doors, to prevent the suspect -- 35-year-old Blaine Robert Erb -- from fleeing.
Erb responded by drawing two semi-automatic pistols from his backpack and firing both in all directions. He was killed during the shootout, which was captured on surveillance cameras.