Soeren Kern

: Europe's Migrant Crisis: Views from Central Europe

A. Z. Mohamed

: Fatwas and False Impressions
by Soeren Kern • July 2, 2017 at 5:00 am
Many so-called asylum seekers have refused to relocate to Central and Eastern Europe because the financial benefits there are not as generous as in France, Germany or Scandinavia. In addition, hundreds of migrants who have been relocated to Estonia, Latvia and Lithuania, which rank among the poorest EU countries, have since fled to Germany and other wealthier countries in the bloc.

"It needs to be said clearly and directly: This is an attack on Europe, on our culture, on our traditions." — Poland's Prime Minister Beata Szydło.

"I think we have a right to decide that we do not want a large number of Muslim people in our country. That is a historical experience for us." — Viktor Orbán, Prime Minister of Hungary, referring to Hungary's occupation by the Ottoman Empire from 1541 to 1699.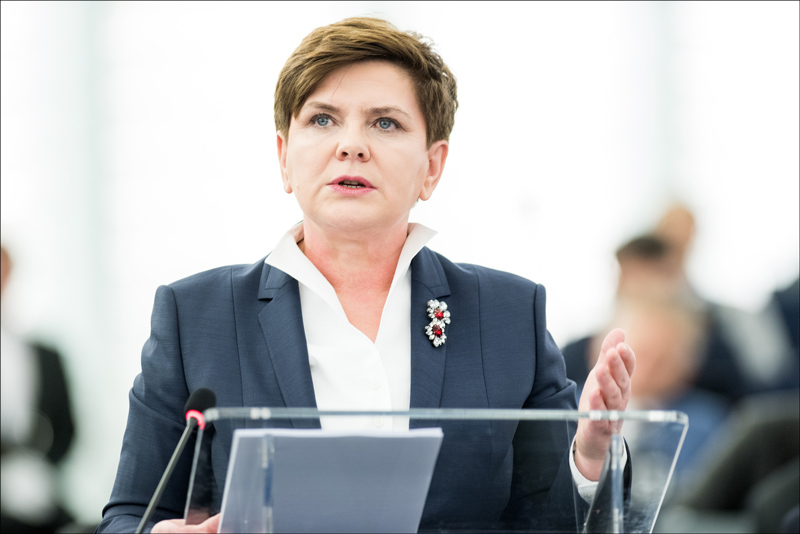 In a May 24 speech, Polish Prime Minister Beata Szydło said her country would not be blackmailed by European Union officials: "We are not going to take part in the madness of the Brussels elite... This is an attack on Europe, on our culture, on our traditions." (Illustrative image source: European Parliament/Flickr)
The European Union has initiated legal action against the Czech Republic, Hungary and Poland for failing to comply with a controversial order to take in thousands of migrants from Africa, Asia and the Middle East.
The so-called infringement procedure, which authorizes the European Commission, the powerful executive arm of the European Union, to sue member states that are considered to be in breach of their obligations under EU law, could lead to massive financial penalties.
The dispute dates back to September 2015, when, at the height of Europe's migration crisis, EU member states narrowly voted to relocate 120,000 "refugees" from Italy and Greece to other parts of the bloc. This number was in addition to a July 2015 plan to redistribute 40,000 migrants from Italy and Greece.
by A. Z. Mohamed • July 2, 2017 at 4:00 am
The Islamic Fiqh Council (IFC) aims, in part, to: "Prov[e] the supremacy of Islamic Fiqh over man-made laws," and "tak[e] measures to counter suspicions raised against Islam, as well as problems and observations designed to either spread skepticism about the rulings of Islamic Shari[a] or degrade their importance."

The judge also seems not to be familiar with the Quran or Islamic history, such as its conquest of Persia, Turkey (the Christian Byzantine Empire), all of North Africa and the Middle East, Greece, Eastern Europe and southern Spain.

Judge Browning is not alone in his lack of familiarity with the background of Islam and this stunning "disconnect" in the West. It is high time for Americans to cease ignoring the words and deeds of Islamists -- whether in the U.S., Canada, South America, Australia, North Africa or Europe.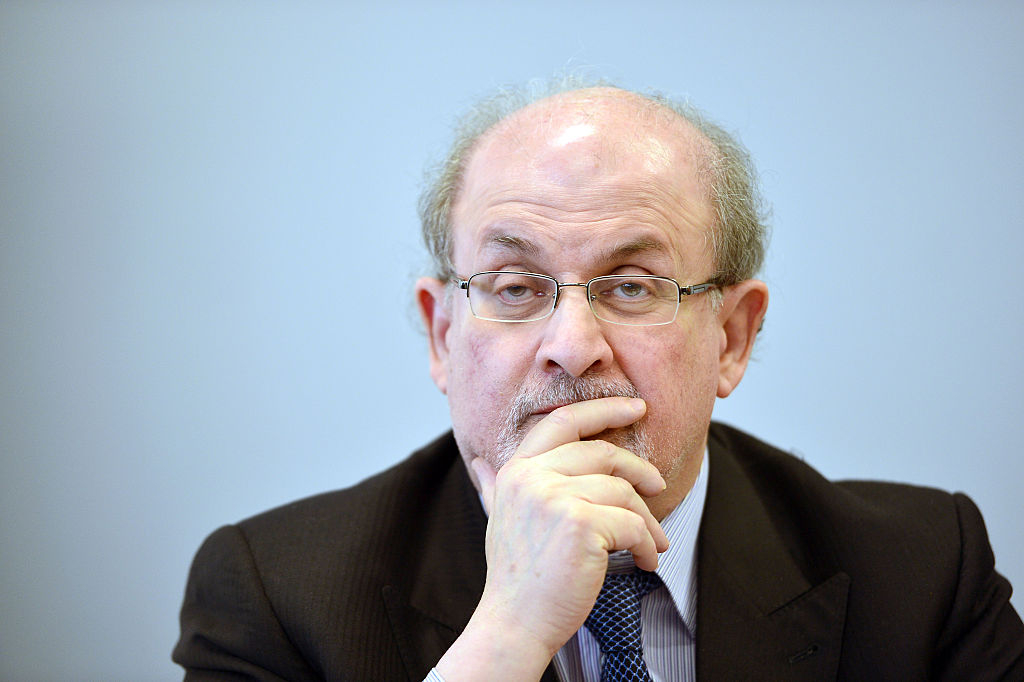 In the Islamic Fiqh Council's 11th session, in 1989 -- famous for issuing a scathing legal decree against author Salman Rushdie (pictured above) for allegedly insulting Islam in his novel, The Satanic Verses -- the IFC set the stage for the murder of Rashad Khalifa, an Egyptian-born American computer scientist and imam in Arizona. (Photo by Thomas Lohnes/Getty Images)
A recent conference in Saudi Arabia served to underscore the misguided stance of many officials in the United States who deny the connection between Islam and violence, particularly when it comes to terrorist acts committed on American soil.
The conference, "Ideological Trends between Freedom of Expression and the Rulings of the Sharia," was held in Mecca, March 19-21; organized by the Islamic Fiqh Council (an affiliate of the Muslim World League), and sponsored by Saudi King Salman ibn Abdul Aziz. The event illustrated the impossibility expecting Islamic governments to protect genuine human rights.