Bassam Tawil

: The Ongoing Drama of Palestinian Lies

Peter Huessy

: U.S.: Strategic Objectives in the Middle East
by Bassam Tawil • June 22, 2017 at 5:00 am
The current policy of the PA leadership is to avoid alienating the Trump administration by continuing to pretend that Abbas and his cronies are serious about achieving peace with Israel. This is why Abbas's representatives are careful not to criticize Trump or his envoys.

When Israel does not comply with their list of demands, the Palestinians will accuse it of "destroying" the peace process. Worse still, the Palestinians will use this charge as an excuse to redouble their terror against Israelis. The Palestinian claim, as always, will be that they are being forced to resort to terrorism in light of the failure of yet another US-sponsored peace process.

No doubt, Abbas cannot find it within himself to clarify to the American envoys that he lacks a mandate from his people to make any step toward peace with Israel. Abbas knows, even if the American representatives do not, that any move in that direction would end his career, and very possibly his life. Abbas also does not wish to go down in Palestinian history as the treacherous leader who "sold out to the Jews." Moreover, someone can come along later and say, quite correctly, that as Abbas has exceeded his legitimate term in office, any deal he makes is illegal and illegitimate.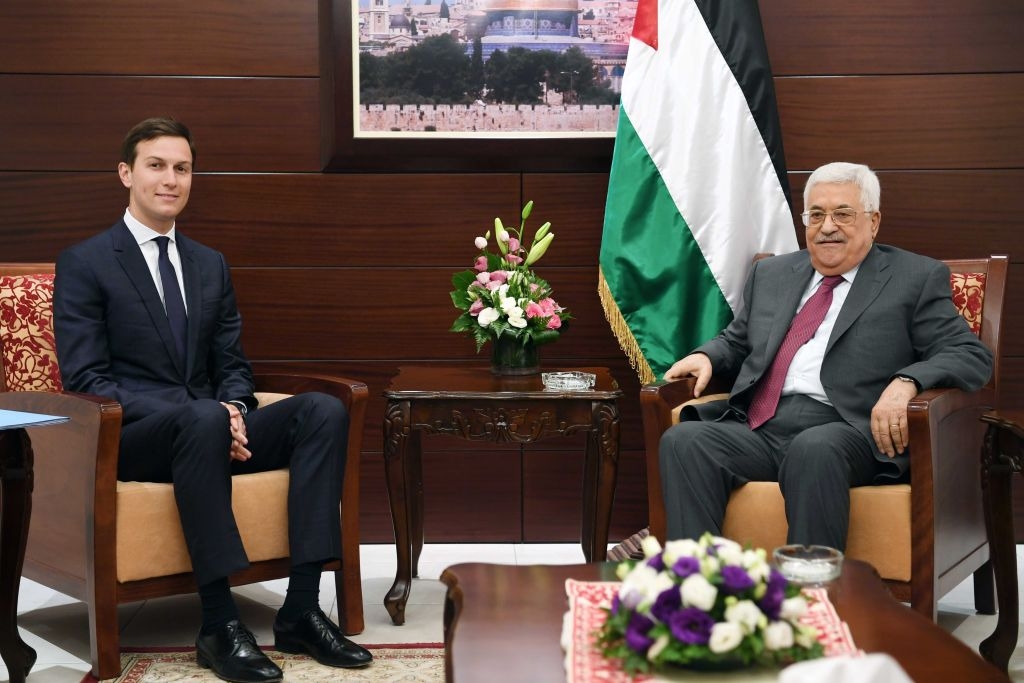 Jared Kushner (left), Senior Advisor to U.S. President Donald Trump, meets with Palestinian Authority President Mahmoud Abbas on June 21, 2017 in Ramallah. (Photo by Thaer Ghanaim/PPO via Getty Images)
US envoys Jason Greenblatt and Jared Kushner, who met this week in Jerusalem and Ramallah with Israeli and Palestinian Authority (PA) officials to discuss reviving the peace process, have discovered what previous US Middle East envoys learned in the past two decades -- that the PA has not, cannot, and will not change.
During their meeting in Ramallah with PA President Mahmoud Abbas, the two US emissaries were told that the Palestinians will not accept anything less than an independent state along on the pre-1967 lines with East Jerusalem as its capital.
Abbas also made it clear that he has no intention to make concessions on the "right of return" for Palestinian "refugees." This means he wants a Palestinian state next to Israel while flooding Israel with millions of Palestinian "refugees" and turning it, too, into another Palestinian state.
by Peter Huessy • June 22, 2017 at 4:00 am
The new "test" of our alliance will be whether the assembled nations will join in removing the hateful parts of such a doctrine from their communities.

What still has to be considered is the U.S. approach to stopping Iran from filling the vacuum created by ridding the region of the Islamic State (ISIS), as well as Iran's push for extending its path straight through to the Mediterranean.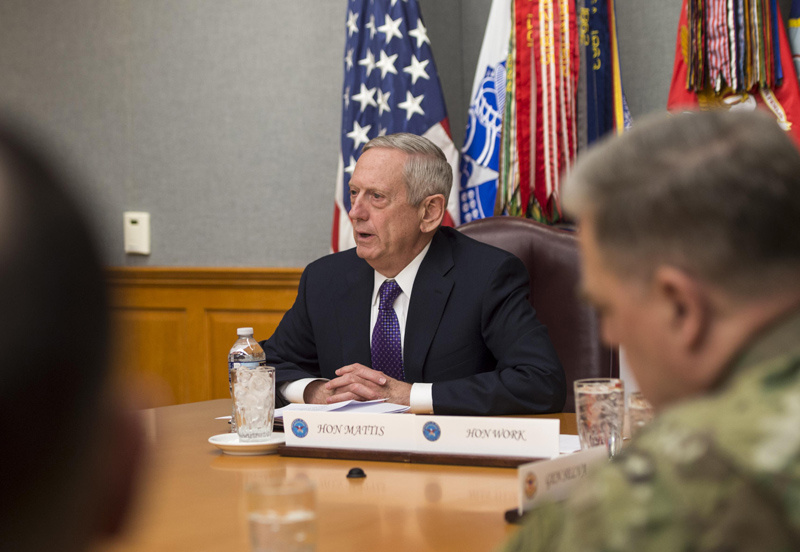 Secretary of Defense James Mattis. (Dept. of Defense/Brigitte N. Brantley)
The tectonic plates in the Middle East have shifted markedly with President Trump's trip to Saudi Arabia and Israel, and his announced new regional policy.
The trip represented the beginning of a major but necessary shift in US security policy.
For much of the last nearly half-century, American Middle East policy has been centered on the "peace process" and how to bring Israel and the Palestinians to agreement on a "two-state" solution for two peoples -- a phrase that Palestinian Authority President Mahmoud Abbas refuses to say.