Nonie Darwish

: What Sharia Prescribes: Same as the Ten Commandments?

Hakim Haider

: Most Want Person Terror List
by Nonie Darwish • June 25, 2017 at 5:00 am
Islam was created 600 years after Christianity not to affirm the Bible, but to discredit it; not to co-exist with "the people of the book" -- Jews and Christians -- but to replace them.

It is hard to read Islamic law books without concluding that Islamic values are essentially "a rebellion against the Ten Commandments".

Islam violates the commandment "Thou shalt not kill" when Allah commanded Muslims to kill Allah's enemies, and in the process, kill and be killed in jihad if they are to be guaranteed heaven.

Accepting a parallel legal system would effectively nullify actual freedom for many of the people possibly forced to use it, and the ability to receive equal justice under law. Sharia is the reason there is a death warrant out on this author, on Salman Rushdie and others, for apostasy.
(Image source: Texas Attorney General's Office/Wikimedia Commons)
Imam Feisal Abdul Rauf, of the "Ground Zero mosque", once again wrote a deeply inaccurate article reprimanding Americans for their supposedly "right-wing caricature" of Islamic law, sharia, which he insists is not a threat to American law. In his recent article "The silly American fear of sharia law", he denied that sharia is incompatible with US laws and the constitution. Oh, really?
Imam Rauf tries to blame sharia's amputation and stoning on Biblical Law:
"Sharia is not about amputations and stoning. These extreme punishments carry over from earlier, biblical law" and "Within the history of Islam, they have rarely occurred. What Islamic law does prescribe are the same do's [sic] and don'ts of the Ten Commandments."
by Hakim Haider • June 25, 2017 at 4:00 am
One of these World Banned Terrorist Organization Head was just elected Member for Parliament.

If world add my name Thousand Time on Most Want Person Terror List, than am not for care: the Love that You are gives me are Bigger! This list are nothing infront of me, it equal to the piece of Paper.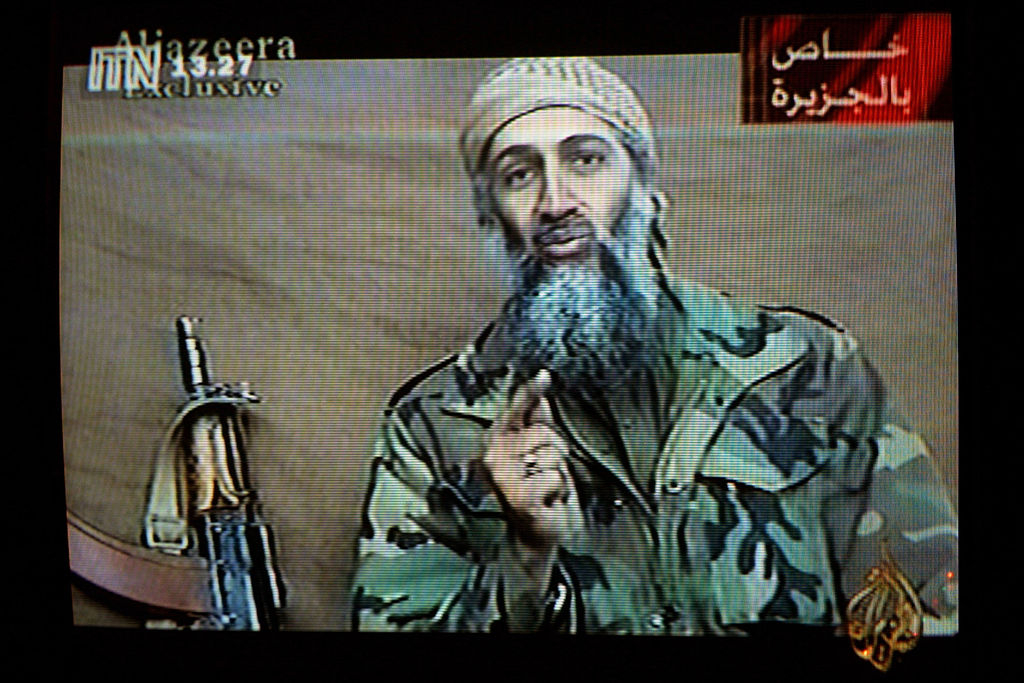 Osama Bin Laden (Photo by Getty Images)
Editors' note:
To those of you who have enquired, the author is a real man living in the Middle East who sent us these pieces because he is unable to share them with anyone where he lives. At first we tried to tidy up the English, but that seemed to knock much of the soul out of his work. So we made the editorial choice to present his work basically as he sent it; what you are seeing is the result of that choice. It is the way he sees the world from his point of view, unobstructed by editors. Perhaps think of it more as a different kind of article, more as folk art but in words. It is not meant to offend anyone or any religion. It always seemed, living among people from different nations, as if wrongnesses in English were often "righter" than rightnesses. The painter Paul Gauguin reportedly said: "If you see a tree as blue, then make it blue." We apologize to anyone who may not like these postings. "Those who understand, understand."