by Douglas Murray • August 11, 2017 at 5:00 am
What excuse is there in a country which has now seen and suffered the effects of Islamist terror so many times, a country that the Prime Minister has claimed has had "enough" of this terror, for precisely the same two clerics to return to the UK for another tour?

On their visit to the UK last summer, the two clerics were allowed to talk at mosques up and down the UK, including in Prime Minister Theresa May's own constituency. By way of explanation, as the imam of the Madina Mosque and Islamic Centre in Oldham, Zahoor Chishti, said of the two clerics, "They have got hundreds of thousands of followers in the UK." For his part, the son of the murdered Punjab Province Governor Salman Taseer, Shahbaz Taseer, criticised the UK authorities for letting people who praised the murderer of his father into the UK.

Last year, members of the British government could have claimed to have been ignorant of the views of these two clerics. They could have pretended that they did not know that they were allowing into the UK two men principally known for encouraging the murder of apostates. They could have pretended to have been ignorant of the beliefs of two men who like to whip up crowds to praise murderers. But they cannot be unaware this year. So what are the excuses for letting them in? Are there any?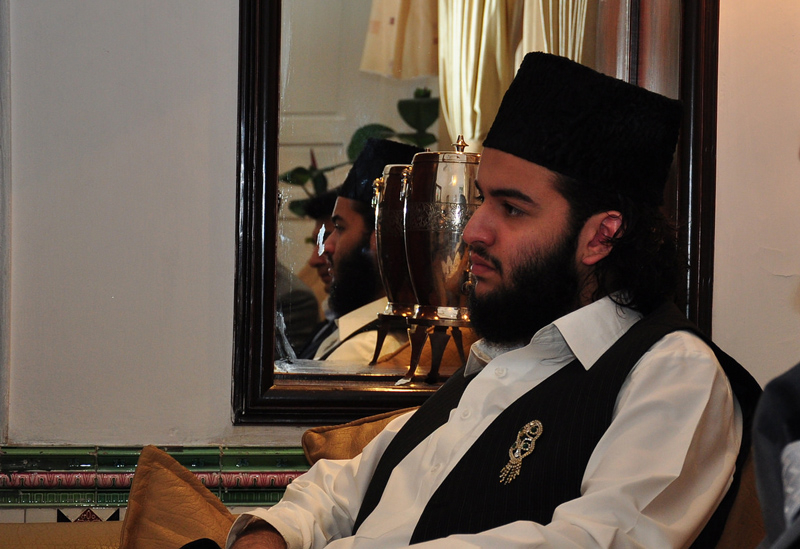 While his fellow Pakistani cleric, Hassan Haseeb ur Rehman, delivered a hysterical speech supporting the murder of Salman Taseer, governor of Punjab province, Muhammad Naqib ur Rehman (pictured above at an unrelated event in 2011) looked on approvingly from the platform. (Image source: US Embassy Pakistan)
The British Prime Minister's June declaration, that when it came to terrorism in the UK, "enough is enough", already looks like little more than rhetoric. If members of the British government want to move on from rhetoric to action, however, they need to do more than just work out what new things are going wrong in British counter-extremism policy. They will need to identify the mistakes they keep on making, and perhaps try to avoid making them yet again. Bewilderingly, a remarkable opportunity to learn a lesson appears to have been missed yet again.