Soeren Kern

: Germany: Migrant Sex Crimes Double in One Year

A. Z. Mohamed

: Saudi Arabia's Connection to Radicalizing British Jihadis
by Soeren Kern • June 12, 2017 at 5:00 am
The case of Eric X. and his 23-year-old rape victim has exposed, once again, the systemic failure by German authorities to enforce the law and to ensure public safety: a failure to secure borders; a failure to vet incoming migrants; a failure to prosecute and imprison criminals; a failure to deport failed asylum seekers; and a failure by police to take seriously the migrant rape crisis engulfing Germany.

Germany's migrant sex-crime problem is being exacerbated by its lenient legal system, in which offenders receive relatively light sentences, even for serious crimes. In many instances, individuals who are arrested for sex crimes are released after questioning from police. This practice allows criminal suspects to continue committing crimes with virtual impunity

In Berlin, a court acquitted a 23-year-old Turkish man of rape because his victim could not prove that she did not give her consent. The court heard how the man shoved the woman's head between the steel bars of the headboard of a bed and repeatedly violated her over a period of more than four hours. The woman cried "stop" and resisted by scratching the accused on the back, but at some point she stopped resisting. The court asked: "Could it be that the defendant thought you were in agreement?"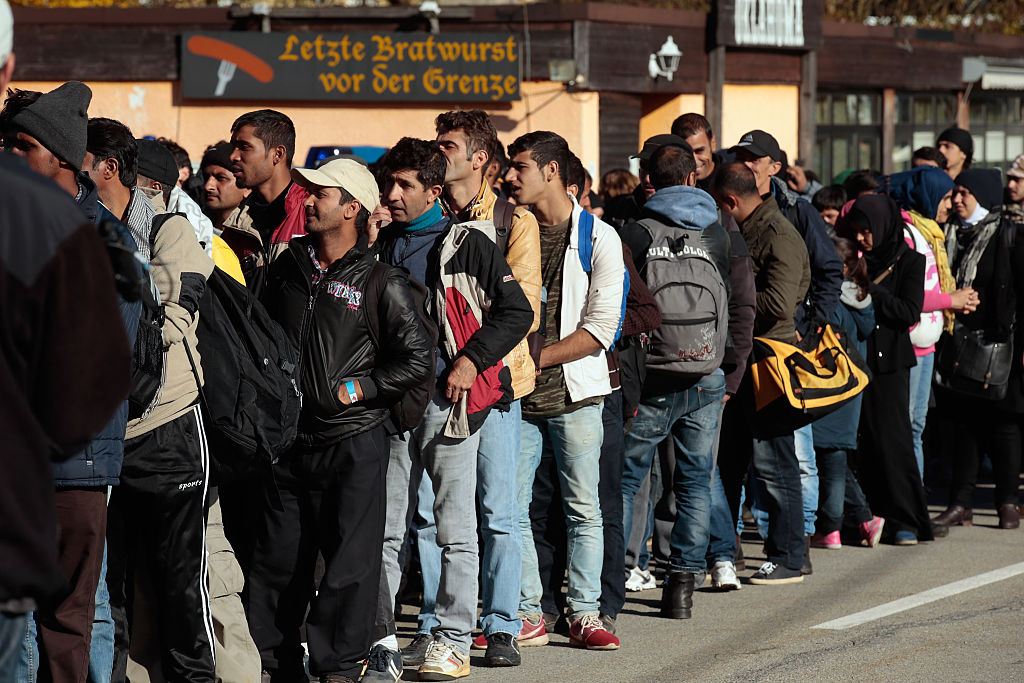 Some of the approximately two million migrants from Africa, Asia and the Middle East allowed into Germany by Chancellor Angela Merkel are shown arriving in the country, via Austria, on October 28, 2015 near Wegscheid. (Photo by Johannes Simon/Getty Images)
Two German police officers have been removed from their posts after they failed properly to provide emergency assistance to a woman who was raped by a migrant in Bonn.
The lack of attention by the police has added to the perception that German authorities are not taking seriously a rape crisis in which thousands of German women and children have been sexually assaulted since Chancellor Angela Merkel allowed in around two million migrants from Africa, Asia and the Middle East.
by A. Z. Mohamed • June 12, 2017 at 4:00 am
The probe was to be conducted by the newly established "extremism analysis unit" of the Home Office, then headed by Theresa May, and its findings were due to be published in the spring of 2016. However, more than a year later, the investigation has yet to be completed.

Moreover, its contents might not be released to the public, due their "sensitive" nature, rumored to center on Saudi Arabia, Britain's key ally in the Gulf. Since the U.K. recently approved £3.5 billion-worth of arms export licenses to Riyadh, it is possible -- even likely -- that any revelations about Saudi promotion of terrorism in the country could be problematic.

Mounting evidence suggests that British jihadis are not only groomed in Wahhabi mosques in the U.K., but many visit Saudi Arabia, where they work or study.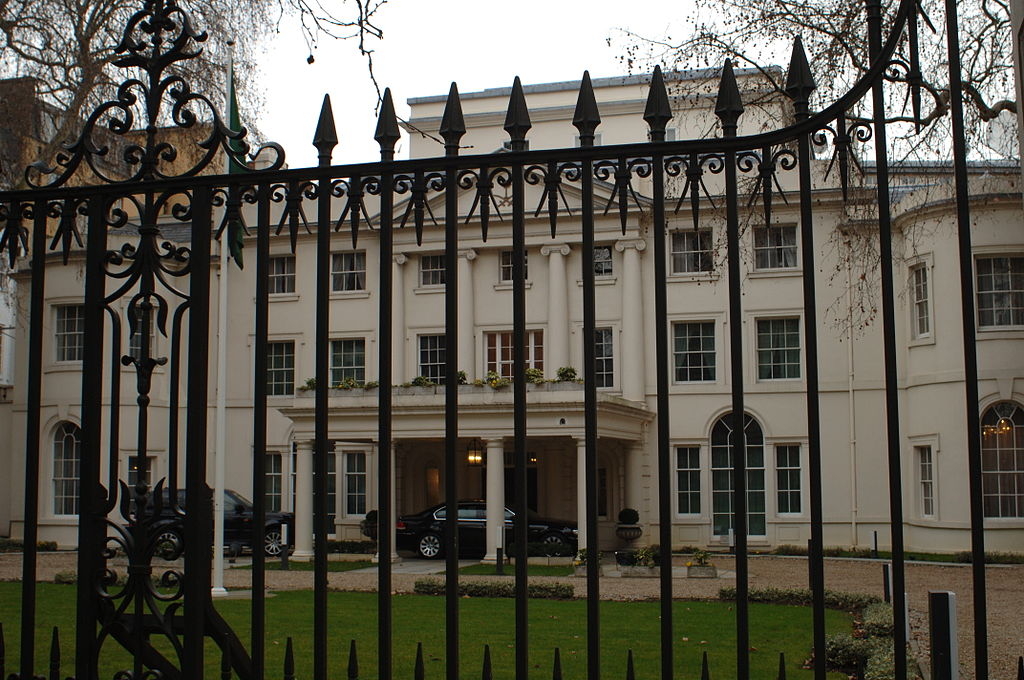 The Embassy of the Kingdom of Saudi Arabia in London (pictured) claimed that the reason Westminster Bridge terrorist Khalid Masood passed its visa vetting was that he did not have a criminal record in Saudi Arabia. This is, of course, a complete lie, which raises the question of whether Masood fell through the cracks through incompetence or collusion. (Image source: prebano66/Wikimedia Commons)
In the wake of the London Bridge attack on June 3, which came on the heels of the Manchester Arena bombing, Britain's approach to combating terrorism has come under scrutiny at home and abroad. Judging by man-in-the-street interviews, it played a significant role in the June 8 general election, the outcome of which -- a victory for Prime Minister Theresa May against Labour leader Jeremy Corbyn, yet a hung parliament -- reflected a split in voter perception over whom was to blame for the country's precarious security situation and which party is better suited to rectify it.
Although Corbyn has called terrorist groups, such as Hamas and Hezbollah, his "friends," May not only has been holding the reins since the resignation of former Prime Minister David Cameron in September 2016 -- after the Brexit referendum -- but she had also served as Home Secretary for six years before that.