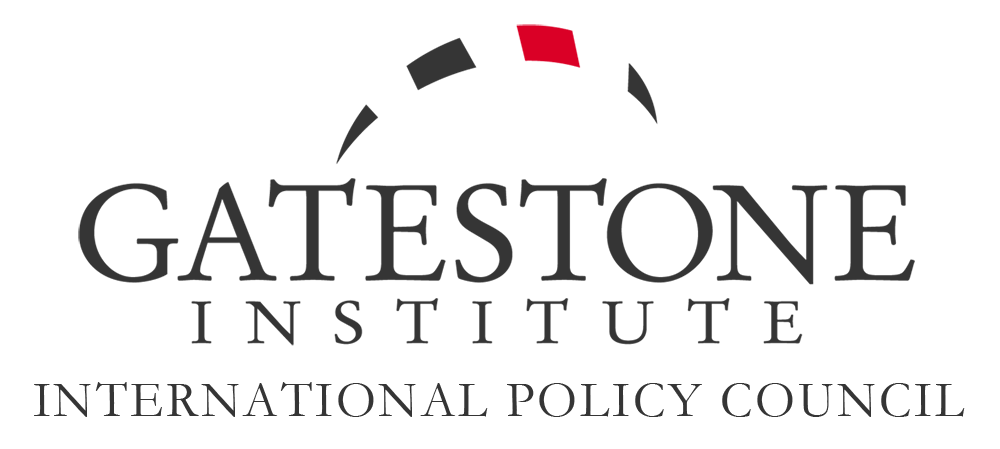 A. Z. Mohamed

: Saudi Arabia's Global Center for Combating Extremist Ideology

Judith Bergman

: Finland: Now We Want a Mega-Mosque

Soeren Kern

: Germany: Surge in Stabbings and Knife Crimes
by Soeren Kern • June 6, 2017 at 5:00 am
Not only are knife-related crimes surging, but the perpetrators and victims of such crimes are increasingly younger and increasingly female.

Germany's knife-crime problem is being exacerbated by its lenient judicial system, in which offenders receive relatively light sentences, even for serious crimes. In many instances, individuals who are arrested for knife-related crimes are released after questioning from police. This practice allows criminal suspects to continue committing crimes with virtual impunity.

More than 1,600 knife-related crimes were reported in Germany during just the first five months of 2017 — an average of 300 such crimes each month, or ten a day.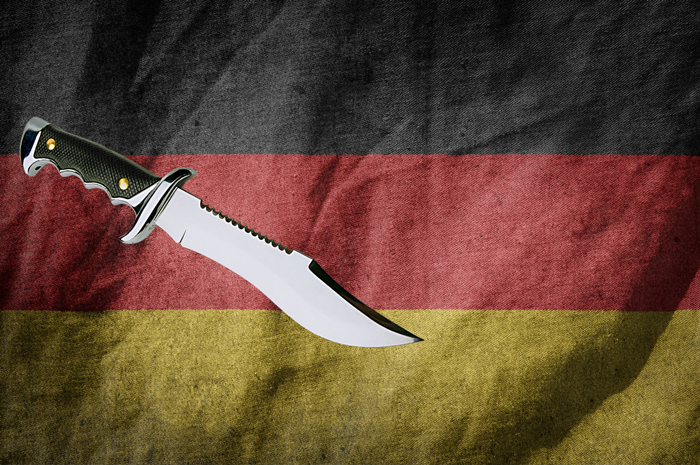 A Syrian migrant was stabbed to death in northern Germany by another Syrian because he was eating ice cream during Ramadan. The murder — which occurred in broad daylight in a busy pedestrian shopping area in Oldenburg and caused great consternation among local citizens — is not just the latest example of Sharia law being enforced on German streets. The crime also highlighted the growing epidemic of knife violence in Germany.
Knives, axes and machetes have become weapons of choice for criminals in Germany, which has some of the strictest gun laws in Europe. Knives are not only being used to carry out jihadist attacks, but increasingly to commit homicides, robberies, home invasions, sexual assaults, honor killings and many other kinds of violent crime.
by Judith Bergman • June 6, 2017 at 4:30 am
The mosque boasts that it has been "able to organize many activities". One of these, it says, "is to spread Islam to the non-Muslims in Finland".

Now Muslims in Finland want a mega-mosque. The idea that mega-mosques "prevent radicalization" is clearly popular among proponents of Finnish mega mosques, but on what evidence is this view based? Can they name one country where this was actually the case?

Finland would be wise to look at what the establishment of Saudi and Gulf state-funded mosques in the rest of Europe has already done to the continent in terms of Islamization and radicalization.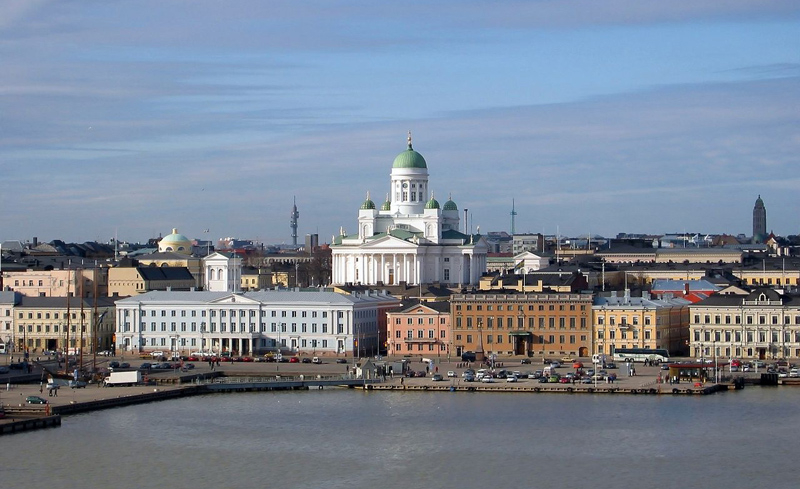 Helsinki, Finland (Image source: Mikko Paananen/Wikimedia Commons)
In recent years, Muslims in Finland have been complaining about not having an official mosque. This is not entirely true; the Finnish Tartars have an official mosque with a minaret -- in Träskända -- which other Muslims are free to use. There are also around 80 small mosques in Finland, around 30 of them in converted buildings or private flats in Helsinki, although many of them are referred to as "prayer rooms". One such mosque is the Masjid Iman mosque, located in Helsinki on the Munkkiniemen street. According to its website, the 214-square-meter mosque, which calls itself "The Islamic Multicultural Dawah Center", was established in 1999 and is "one of the well-known mosques in the Helsinki area". As is increasingly taking place, the mosque, according to the website, was formerly a church. The mosque boasts that it has been "able to organize many activities". One of these, it says, "is to spread Islam to the non-Muslims in Finland".
by A. Z. Mohamed • June 6, 2017 at 4:00 am
The GCCEI needs to examine, among other things, the way in which its patron, Saudi Arabia, has participated in, if not spearheaded, the very extremism that it is claiming now to combat: the connection between Wahhabism and terrorism; the hostility of its regime to democracy; the abuse of human rights; and the suppression of moderate interpretations of Islam.

When Trump stated that fighting extremism and terrorism "transcends every other consideration," he was, in effect, giving them unwritten permission to continue repressing their citizens and whatever else they wished.

The GCCEI will be managed by a board of 12 directors appointed every five years, and the number of directors from each member state will be based on that country's financial contribution to the center. In other words, the center will be ruled by -- and further the interests of -- wealthy absolute monarchies.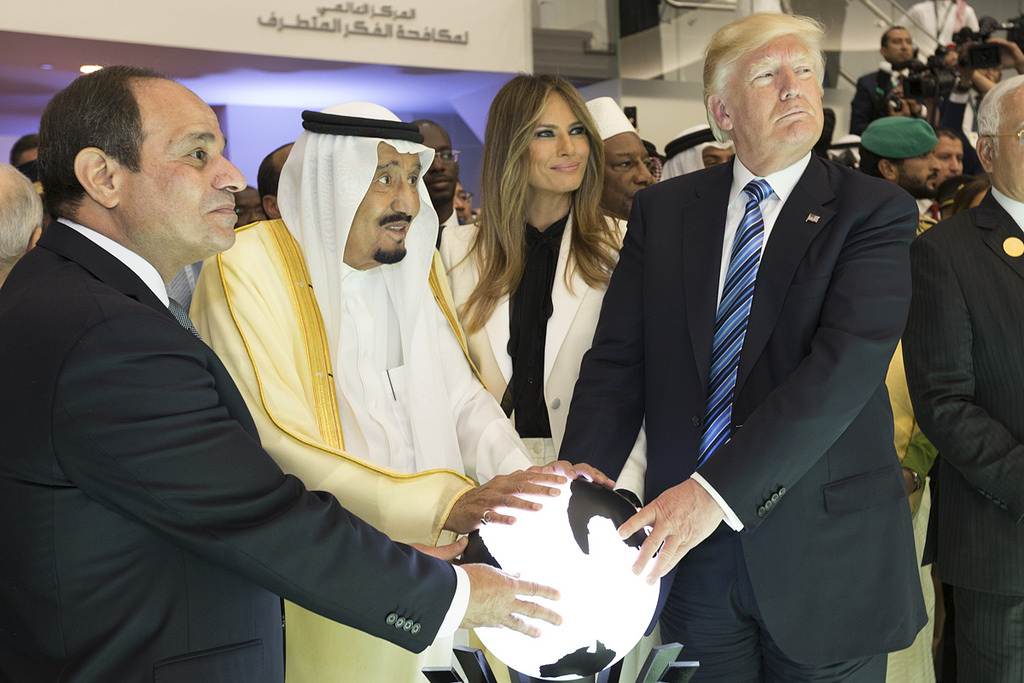 U.S. President Donald Trump and First Lady Melania Trump join King Salman bin Abdulaziz Al Saud of Saudi Arabia, and the President of Egypt, Abdel Fattah al-Sisi, in the inaugural opening of the Global Center for Combating Extremist Ideology, May 21, 2017. (Official White House Photo by Shealah Craighead)
During his trip to Saudi Arabia, Israel and Europe in May, U.S. President Donald Trump inaugurated the Global Center for Combating Extremist Ideology (GCCEI) in Riyadh -- an endeavor that its appointed secretary-general, Nasir Al-Biqami of Umm al-Qura University in Mecca, described as the "fruit of collaboration between Muslim countries that believe in the importance of combating terrorism."
However admirable a goal from the point of view of the West, this initiative has little chance of success, given the repressive regimes involved and the extremist worldview of the individuals who will be funded to promote it.
As Elliott Abrams, senior fellow for Middle Eastern studies at the Council on Foreign Relations (CFR) and top adviser to former U.S President George W. Bush, wrote: