by Denis MacEoin • June 9, 2017 at 5:00 am
The implication is that Muslims too love Jesus -- an approach that is bound to attract Christian passers-by (including priests and nuns) if only out of curiosity. But the Jesus of the Qur'an is not the Jesus of the New Testament. For Muslims, he is not the Son of God, not one third of the Trinity, did not die on the cross, was not resurrected after death, and is not God incarnate. He is simply one of a long line of prophets, important -- yet inferior to Muhammad.

"We call them stinking kafir [non-Muslims], dirty. But, of course, akhi [brother], if that's going to run them away from al-Islam, we don't say that to them in front of their face." — Abu Usamah, an imam at the Green Lane Mosque in Birmingham.
No one loves the kuffaar. No one loves the kuffaar! [unbelievers] ... Whether these kuffaar are from the UK, or from the US ... We love the people of Islam and we hate the people of the kufr. We hate the kuffaar. Whoever changes his religion from al-Islam to anything else kill him in the Islamic state. — Abu Usamah al-Thahabi, Channel 4 documentary, 2007.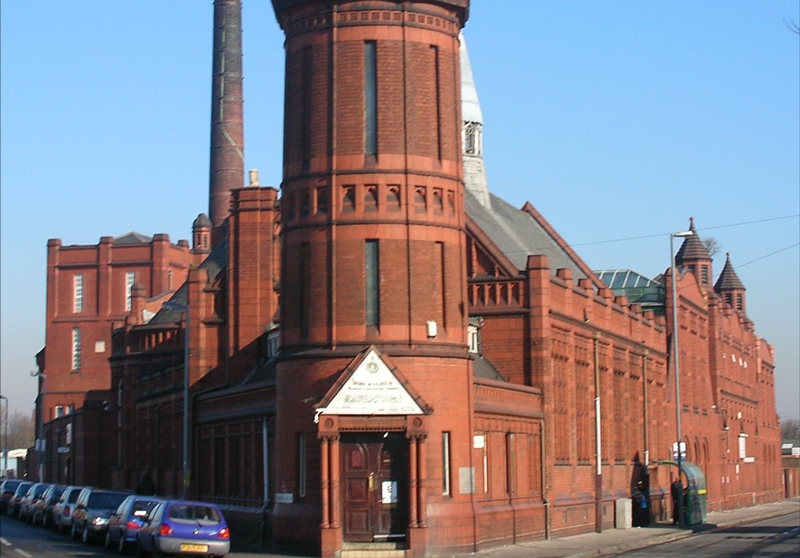 The Green Lane Mosque in Birmingham, England. (Image source: Oosoom/Wikimedia Commons)
When long-standing Palestinian Authority (PA) president Mahmoud Abbas met US President Donald Trump on May 7, he came out with what we British call a whopper, a huge lie. Here is what Abbas said with a straight face:
"Mr. President, I affirm to you that we are raising our youth, our children, our grandchildren on a culture of peace. And we are endeavoring to bring about security, freedom and peace for our children to live like the other children in the world, along with the Israeli children, in peace, freedom and security."