by Alan M. Dershowitz • June 3, 2017 at 3:00 am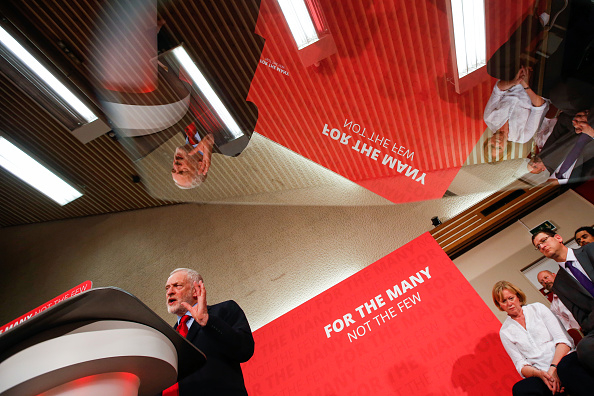 Labour Party leader Jeremy Corbyn. When British voters go to the polls on June 8, will they opt to keep Prime Minister Theresa May in power, or reject rationality in favor of intolerance?
(Image source: Luke MacGregor/Bloomberg via Getty Images)
On June 8, British voters will head to the polls, three years early. When Prime Minister Theresa May called last month for a snap election, the assumption was that she would win easily and increase her parliamentary majority. Recent numbers, however, show the gap closing between May and Labour leader Jeremy Corbyn.
Corbyn – who was given 200:1 odds of when he ran for the party leadership in 2015 – is doing surprisingly well again. This is despite the fact that Labour has been under fire for anti-Semitism in its ranks, and Corbyn himself has been accused of anti-Jewish bigotry. Corbyn denies having a problem with Jews, claiming that he is merely anti-Israel. Even if it were possible to hate Israel without being anti-Semitic – and I am not sure that it is – Corbyn's words and deeds demonstrate that he often uses virulent anti-Zionism as a cover for his soft anti-Semitism.