by Alan M. Dershowitz • October 26, 2017 at 12:30 pm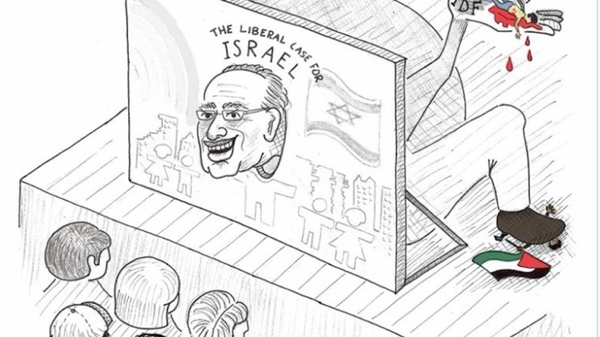 I was recently invited to present the liberal case for Israel at Berkeley. In my remarks I advocated the establishment of a Palestinian state and a negotiated end of the conflict. I encouraged hostile questions from protestors and answered all of them. The audience responded positively to the dialogue.
Then immediately after my address, a poster was plastered outside Berkeley Law School with a swastika drawn on my face.
The Dean of Berkeley Law School, Erwin Cherwinsky, sent a letter condemning the swastika: "Several of our students expressed their disagreement with him [Dershowitz] and did so in a completely appropriate way that led to discussion and dialogue. I was pleased to hear of how this went, but then shocked to learn of the swastika drawn on a flyer that someone had posted about him."