by Giulio Meotti • October 20, 2017 at 5:00 am
"They are those who believe that Islam is a religion of peace, tolerance and love and do not want to hear about an Islam of war, intolerance and hatred". — Michel Onfray, Le Figaro.

Le Figaro

just devoted an entire issue to Muslim women in France who are trying to fight radical Islam. They are journalists, activists and writers who want equality between men and women, freedom of expression and sexual freedom. These Muslims clearly care more about the French Enlightenment than many non-Muslims who advocate appeasing Islamists.

In short, France needs to start fostering its side of this cultural war. Even if it is too late to recover all of the lost ground, if France does not start immediately but just limits itself to "manage" this "state of emergency", the lights turned off will not be only those of the Eiffel Tower, as happens after every terror attack, but also the lights of one of the greatest civilizations that history ever gave us.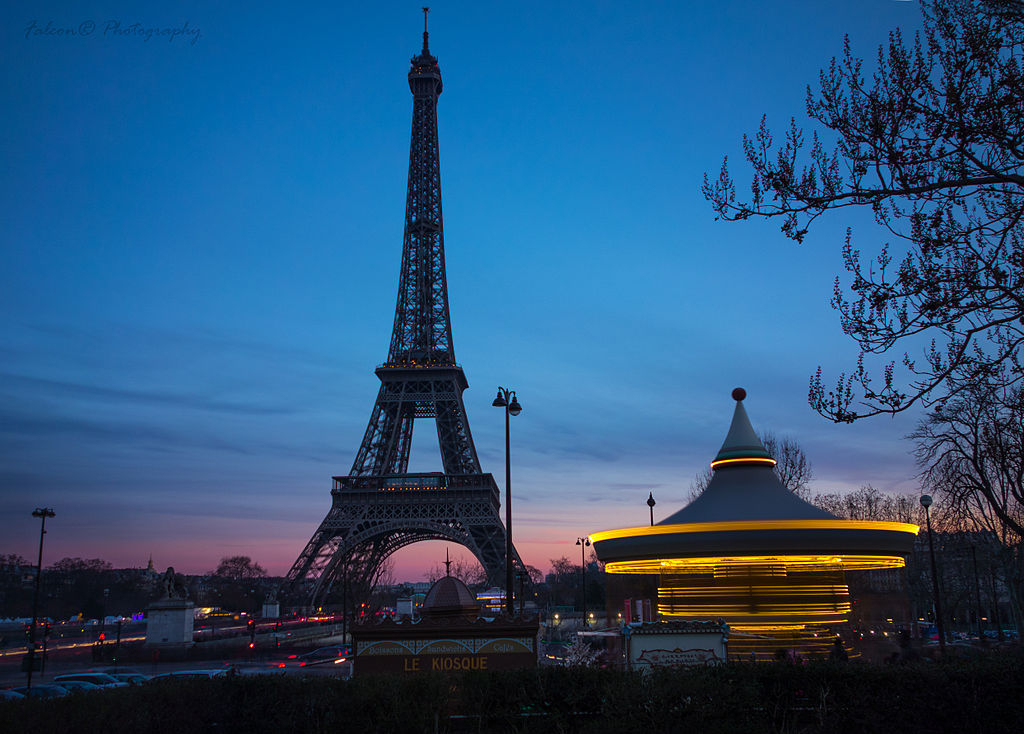 (Image source: Falcon® Photography/Wikimedia Commons)
A few days ago Abdelkader Merah, the brother of the Islamic terrorist who gunned down four Jews in Toulouse in 2012, went on trial, charged with complicity in terrorism. "Beginning in 2012, we entered an age of terrorism, where before we believed ourselves protected; it was a turning point in French history", said Mathieu Guidere, a professor of Islamic studies in Paris.
Since then, France has faced severe challenges by Islamic fundamentalists in Europe. French President Emmanuel Macron is now trying to manage a terrible situation: some 350 Islamic terrorists currently sit in prisons; 5,800 are under police surveillance; an additional 17,000 have been classified as a "potential threat", while since 2015, more than 240 lives have been lost to jihadi terrorists.