by Alan M. Dershowitz • October 19, 2017 at 9:30 am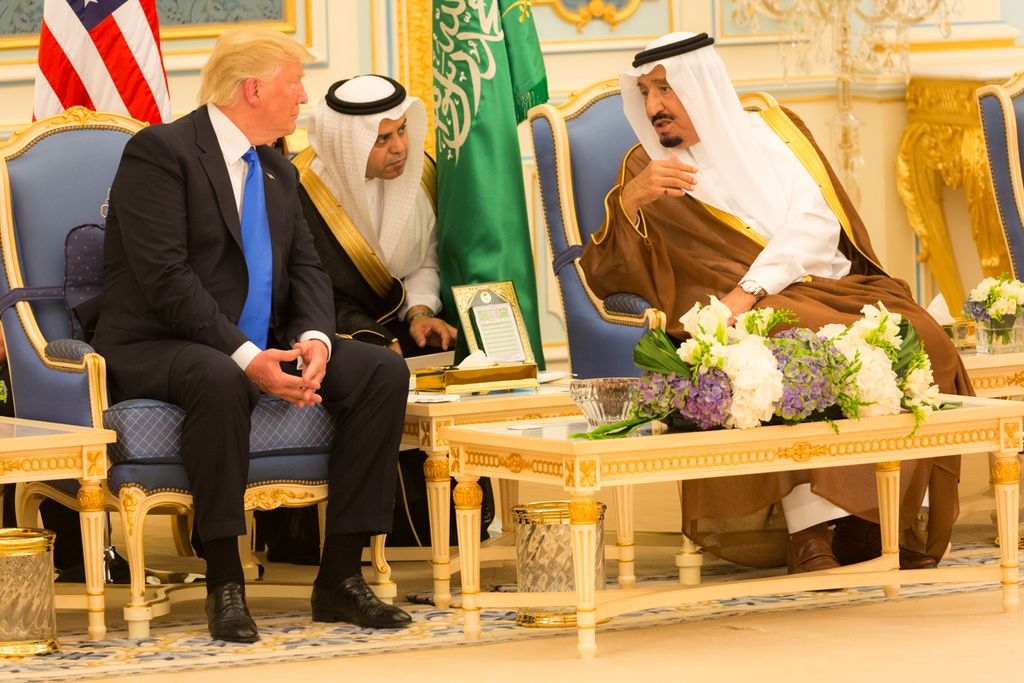 The Saudi Press Agency reported that King Salman called President Trump to offer his support for America's more "firm strategy" on Iran and commitment to fighting "Iranian aggression." Pictured above: President Trump and King Salman of Saudi Arabia in Riyadh on May 20, 2017. (Image source: The White House)
The evidence is mounting that Iran is not only violating the spirit of the no-nukes deal, but that it is also violating its letter. The prologue to the deal explicitly states: "Iran reaffirms that under no circumstances will Iran ever seek, develop or acquire any nuclear weapons." This reaffirmation has no sunset provision: it is supposed to be forever.
Yet German officials have concluded that Iran has not given up on its goal to produce nuclear weapons that can be mounted on rockets. According to Der Tagesspiegel, a Berlin newspaper:
"Despite the nuclear agreement [reached with world powers in July 2015], Iran has not given up its illegal activities in Germany. The mullah regime also made efforts this year to obtain material from [German] firms for its nuclear program and the construction of missiles, said security sources."