Soeren Kern

: "Czech Donald Trump" Wins Landslide Victory

Amir George

: The Case for Assyrian Independence

Amir Taheri

: The Iran Deal: The Dog's Dinner Obama Dished Out
by Soeren Kern • October 22, 2017 at 5:00 am
The election outcome, the result of popular discontent with established parties, is the latest in a recent wave of successes for European populists, including in Austria and Germany. The populist ascendancy highlights a shifting political landscape in Europe where runaway multiculturalism and political correctness, combined with a massive influx of unassimilable migrants from Africa, Asia and the Middle East, have given rise to a surge in support for anti-establishment protest parties.

"It is unthinkable that the indigenous European population should adapt themselves to the refugees. We must do away with such nonsensical political correctness. The refugees should behave like guests, that is, they should be polite, and they certainly do not have the right to choose what they want to eat.... There is a deep chasm between what people think and what the media tell them." — Andrej Babis, in the Czech daily Pravo, January 16, 2016.

As prime minister, Babis would share government with Czech President Milos Zeman, who has described political correctness as "a euphemism for political cowardice."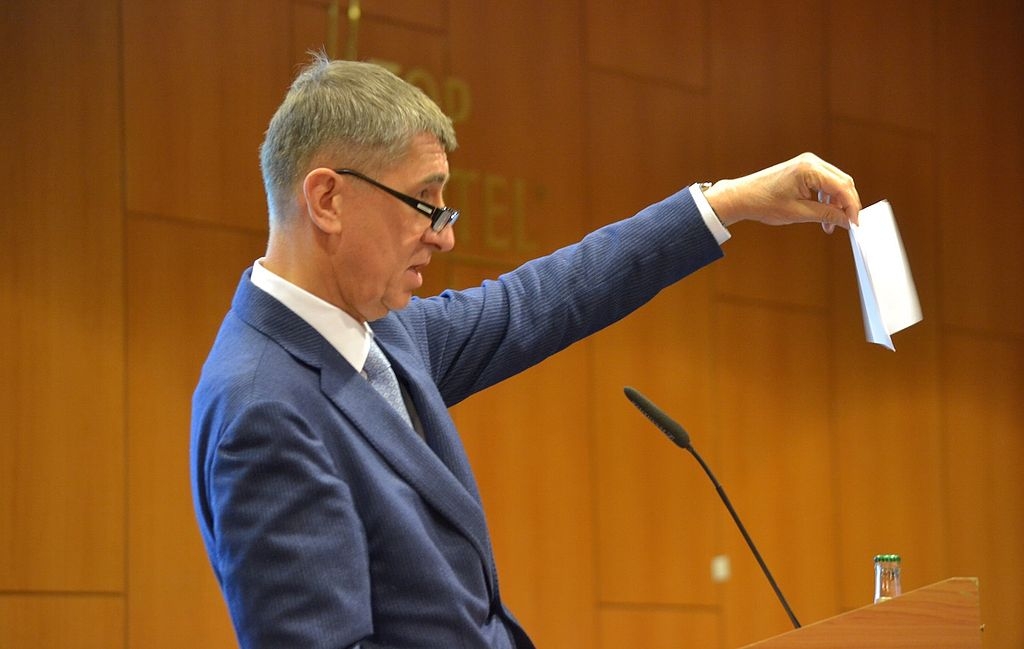 Populist tycoon Andrej Babis (pictured) and his Eurosceptic political party have won the Czech Republic's parliamentary election, making Babis the main contender to become prime minister after coalition negotiations. (Image source: Jiří Vítek/Wikimedia Commons)
Populist tycoon Andrej Babis and his Eurosceptic political party have won the Czech Republic's parliamentary election — by a landslide — making the "politically incorrect" billionaire businessman the main contender to become prime minister after coalition negotiations.
With all of the votes counted, Babis's anti-establishment party ANO (which stands for "Action of Dissatisfied Citizens" and is also the Czech word for "yes") won nearly 30% — almost three times its closest rival — in elections held on October 20. The Eurosceptic Civic Democratic Party (ODS), the anti-establishment Czech Pirates Party and the anti-EU Freedom and Direct Democracy party (SPD) came second, third and fourth, with around 11% each.
by Amir George • October 22, 2017 at 4:30 am
It is a solution to the refugee problem after centuries of persecution. Not only could Assyrian Christian refugees stay where they were, but as Jews did in Israel, they could come "home".

In the rush to condemn the liberation of Iraq as a mistake, we forget the terror that Saddam Hussein and his two sons inflicted on their people. A visit to nearly every home in Iraq will have a picture of one or more family members among the nearly one million slaughtered by Saddam.

For the Assyrian Christians, this promise of Isaiah 19:23-25 is twofold. First, that "in that day" they will finally have their nation, called Assyria. Second, that their allies will be Israel and Egypt.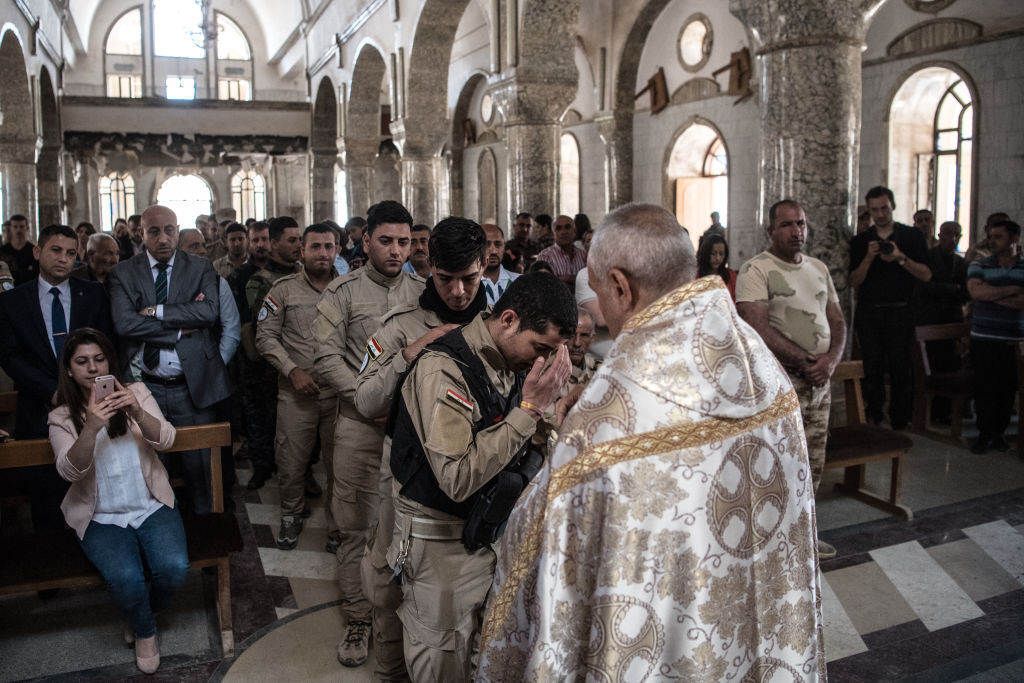 Assyrian Christian priest Charbel Aesso leads an Easter service at Saint John's Church (Mar Yohanna) in the predominantly Christian Iraqi town of Qaraqosh on April 16, 2017 near Mosul, Iraq. (Photo by Carl Court/Getty Images)
Nearly six million Assyrian Christians dot the world.
In 2003, according to the Iraqi government, there were 2.5 million Assyrian Christians in the country, or 10% of the population. Another approximately 3.5 million are scattered from Australia to Europe to Lebanon, Jordan, the US and more.
The Assyrian Christians -- descendants of the Assyrian Empire and the first nation to accept Christ -- are the indigenous people of Iraq.
In spite of being one of the oldest civilizations, and even today speaking Aramaic, the language Jesus spoke, they are refugees in their own homeland.
Following the recent move towards independence by the Kurdistan Regional Government, the Assyrian Christian organizations worldwide have organized formally to request, in accordance with Iraq's constitution, their own area in their homeland in northern Iraq, on the Nineveh Plain.
by Amir Taheri • October 22, 2017 at 4:00 am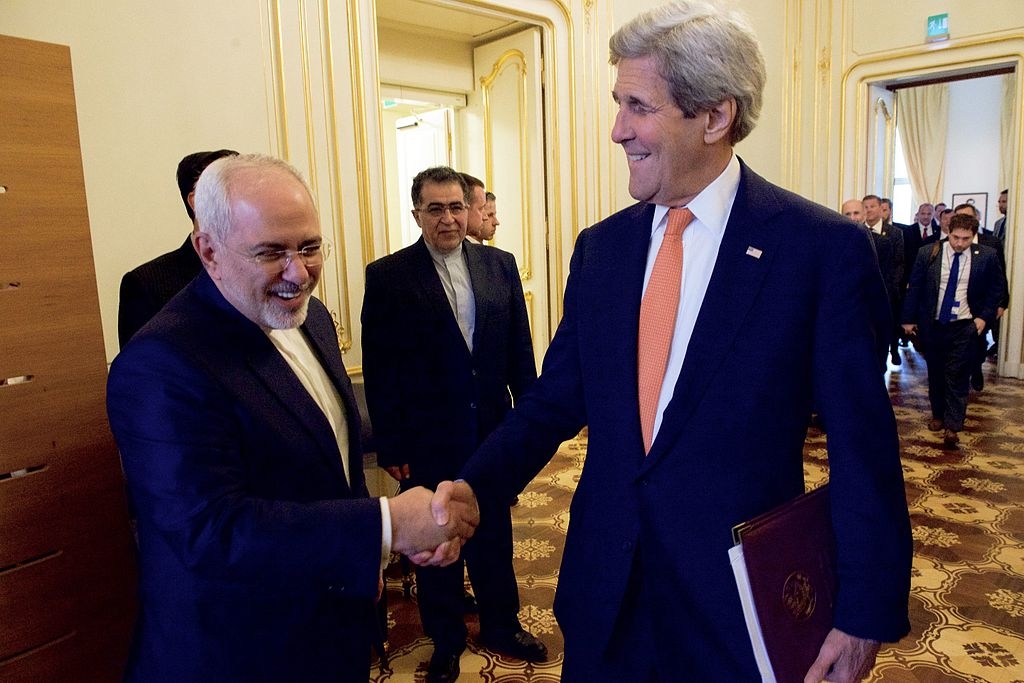 Then U.S. Secretary of State John Kerry talks with Iranian Foreign Minister Javad Zarif on May 17, 2016 in Vienna, Austria. (Image source: U.S. State Department)
"Trump violates international treaty!" "Trump tears up pact signed by world powers!"
These were some of the headlines that pretended to report US President Donald Trump's move on the "Iran nuclear deal" last week. Some in the Western media even claimed that the move would complicate the task of curbing North Korea as Pyongyang might conclude that reaching any deal with the world powers, as Iran did, is useless.
But what is it exactly that Trump has done?
Before answering that question let's deal with another question. Is Obama's Iran "deal" a treaty?
It is, as Tehran says, "a roadmap" in which Iran promises to take some steps in exchange for "big powers" reciprocating by taking some steps of their own.