by Soeren Kern • May 19, 2018 at 5:00 am
More than 250 French public figures — elected officials from all sides of the political aisle, representatives of different religions, intellectuals and artists — signed a manifesto against "the new anti-Semitism" brought to France by mass immigration from the Muslim world.

The manifesto, published by Le Parisien, sounded the alarm against a "low-level ethnic cleansing" of Jews in Paris and demanded that the verses of the Koran which call for the killing and punishment of Jews, Christians and other non-Muslims "be obsoleted" by theological authorities. In a counter-manifesto published by Le Monde, a group of 30 French imams insisted that Islam is not anti-Semitic.

"Anti-Semitism in Europe, in France, in Toulouse is no longer just by the far-right, but from political Islam." — Aviv Zonabend, Deputy Mayor of Toulouse.

An estimated six million people — around one-tenth of France's population — live in 1,500 neighborhoods classified by the government as Sensitive Urban Zones (zones urbaines sensibles, ZUS).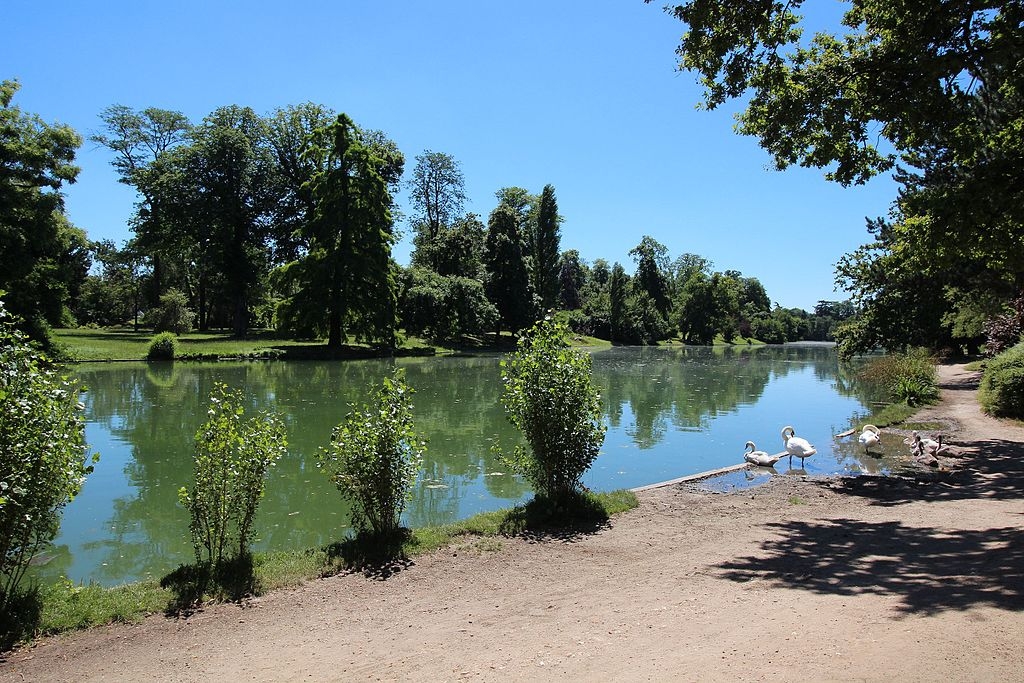 Members of the Communist Party and other far left groups in the Paris City Council introduced a proposal to establish a massive migrant shelter at Paris's iconic Bois de Boulogne park (pictured above), which is situated in the city's upscale 16th arrondissement. The proposal is aimed at achieving a "territorial rebalancing" so that migrants are distributed across all parts of Paris. (Image source: sniperzeta/Wikimedia Commons)
April 1. Interior Minister Gérard Collomb, in an interview with the newspaper Ouest-France, said that French authorities had foiled 20 jihadi attacks in 2017 and two in 2018. He also revealed that of the 26,000 known jihadis in France with S-files (fiche "S," those considered highly dangerous), only 20 were deported during 2017.