by Philip Carl Salzman • May 26, 2018 at 5:00 am
"I have a confession to make. If you are Jewish... I used to hate you. I hated you because I thought you were responsible for the [Somali civil] war which took my father from me for so long... When we had no water, I thought you closed the tap. ... If my mother was unkind to me, I knew you were definitely behind it. If and when I failed an exam, I knew it was your fault. You are by nature evil, you had evil powers and you used them to evil ends. Learning to hate you was easy. Unlearning it was difficult." — Ayaan Hirsi Ali, quoted in The Legacy of Islamic Antisemitism: From Sacred Texts to Solemn History, by Andrew G. Bostom.

In Canada, Wael al-Ghitawi, the imam of Al-Andalous Islamic Centre, and Sayed al-Ghitawi "both called for the death of Jews. The sermons came to public attention in February 2017, when YouTube videos of the talks were translated into English."

Let us be frank: as is all too clear from the recent European experience, importing large numbers of Muslims means importing Islamic antisemitism. Hate crimes against Canadian Jews are already on an upward trajectory. Is it the Canadian Government's policy to encourage an increase in antisemitic hate crimes?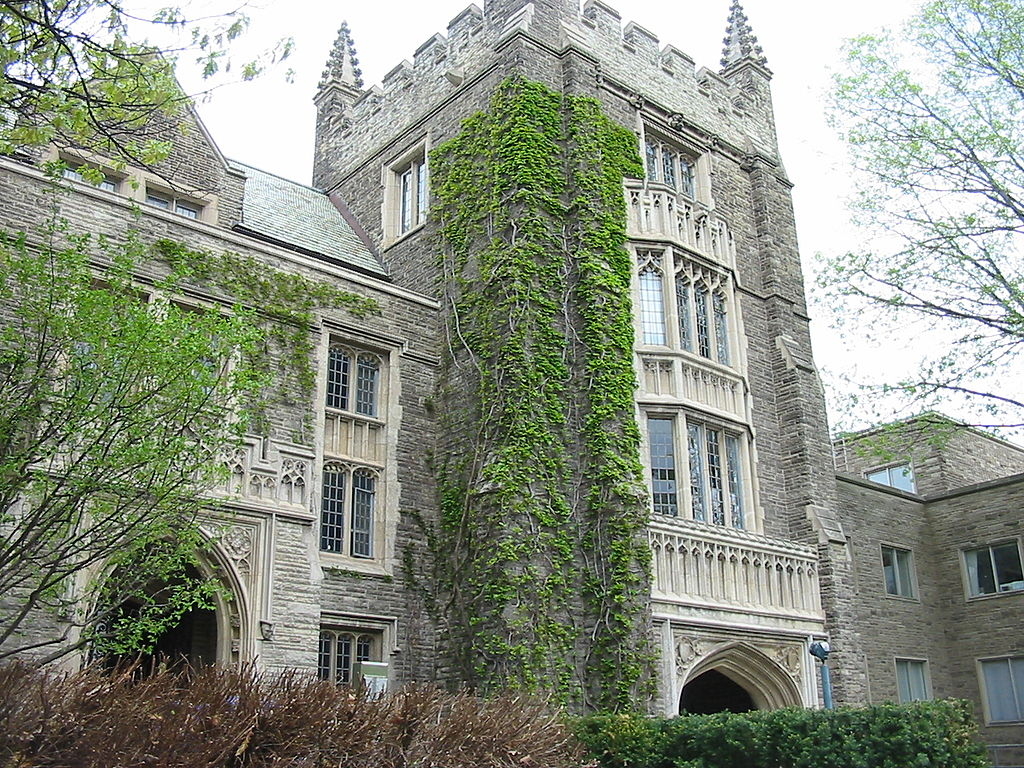 At McMaster University in Canada, numerous incidents have been documented of students writing antisemitic social media posts. (Image source: Mathew Ingram/Wikimedia Commons)
In Berlin, on evening of the May 17, 2018, two men wearing Jewish skull caps were attacked by three Arabic speaking men, who repeatedly cursed at them and called them "yahudi," Jew, in Arabic. One of the Arabs knifed one of the men, Adam Armoush, with his belt. The attack was recorded, and the video widely seen.
Ironically, Adam is not a Jew. He is an Israeli Arab, who was wearing the skull cap to test whether it was unsafe to show oneself as a Jew in Berlin. He was skeptical; he has now reconsidered.
One of the assailants, a 19 year old refugee, claiming he was from Syria, later turned himself into the police.