Giulio Meotti

: Iran's Leaders at War with Western Civilization

Amir Taheri

: Iraqi Election Opens New Chapter
by Giulio Meotti • May 20, 2018 at 5:00 am
The archipelago of political Islam in Europe, from Tariq Ramadan to the Muslim Brotherhood, revolves around the orbit of the Qatar-Iran axis. Egypt's Muslim Brotherhood openly sided with Khomeini's revolutionaries as they overthrew the Shah, and now threatens Saudi Arabia and the UAE and others in the region.

After the revolution, for the first time, the Iranians declared war on their own cultural life: theaters were closed, concerts were banned, entertainers fled the country, cinemas were confiscated, broadcasting was forbidden.

Will Europe – the cradle of Western culture and civilization – open its eyes and stop regularly taking the side of the Iran's tyrannical ayatollahs?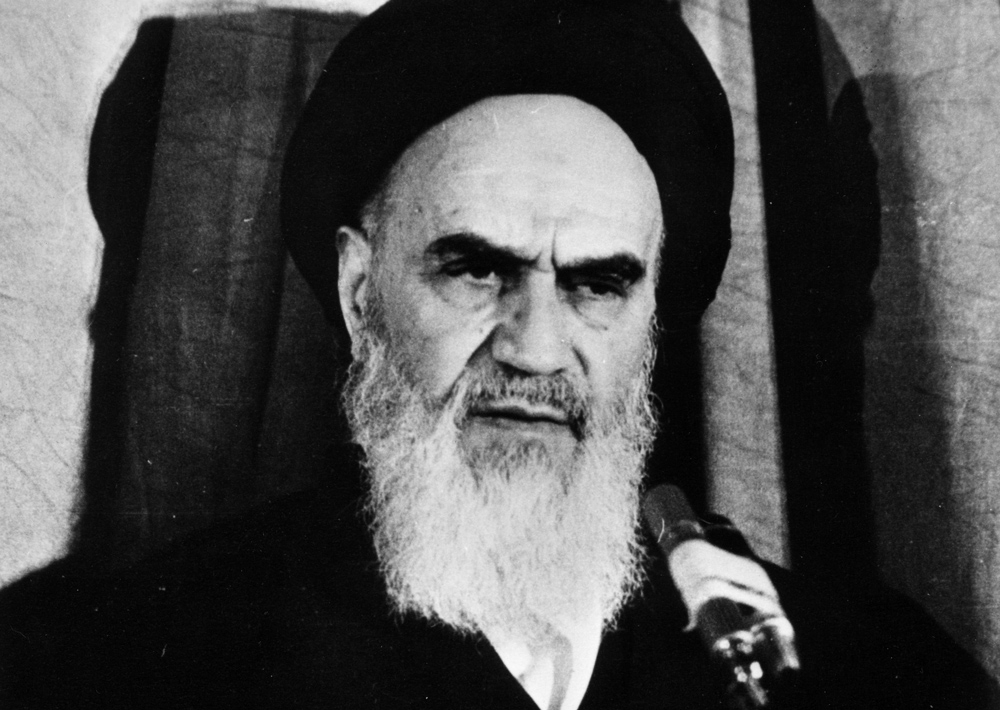 The leader of Iran's Islamic Revolution, Ayatollah Rouhollah Khomeini, pictured in 1979. (Photo by Asadollah Chahriari/Keystone/Getty Images)
The United States just withdrew from the Iranian nuclear deal. The move is fully justified not only on the grounds security, but primarily because Iran's Iranian Khomeinist revolution is a deadly and propulsive ideology that the West cannot allow to become a nuclearized one.
At the French satirical magazine Charlie Hebdo, everything changed when Said and Sharif Kouachi murdered 11 people in its Paris office. Among the texts recovered on the Kouachi brothers' laptop was the Iranian call for death against the novelist Salman Rushdie, calling it "fully justified". The killers were inspired by Ayatollah Khomeini's deadly edict against Rushdie. The bloodbath at Charlie Hebdo is one of the poisoned fruits of the Islamic Republic. The Iranian ayatollahs fear the allure of Western culture. That is why, since 1979, they are at war with it.
by Amir Taheri • May 20, 2018 at 4:00 am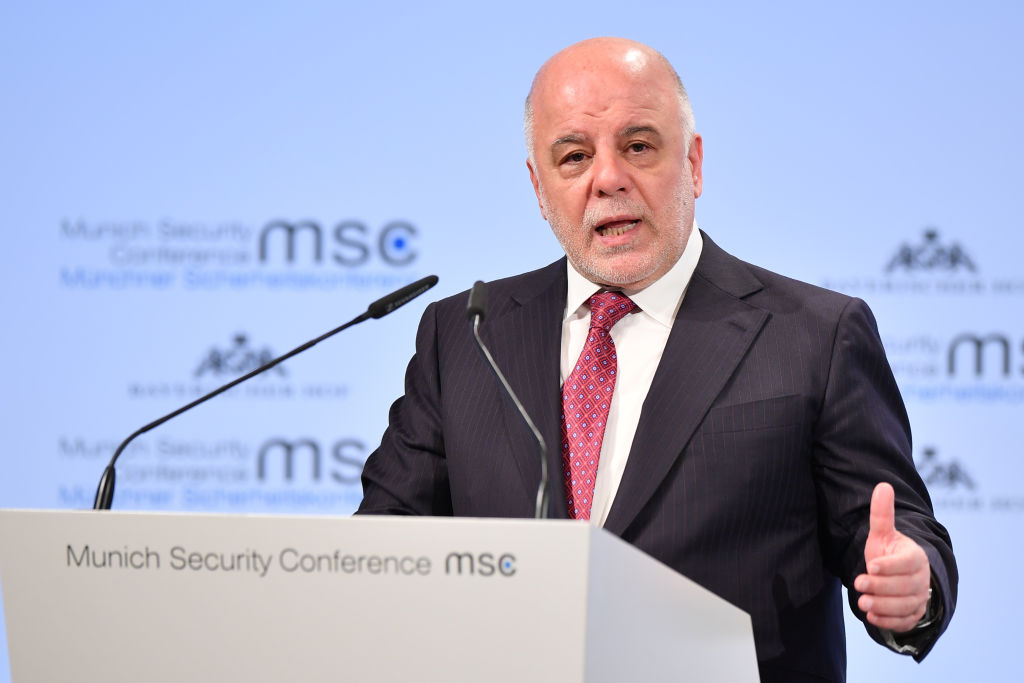 In the recent Iraqi election, the "Victory" list of Prime Minister Haidar al-Abadi (pictured) failed to impress, partly because it tried to build a cult of personality around its leader as the "conqueror" who defeated ISIS. (Photo by Sebastian Widmann/Getty Images)
During the British House of Commons' stormy debate on 29 August 2013 on whether or not to intervene in Syria to stop further chemical weapon massacres by President Bashar al-Assad, the then leader of the opposition Ed Miliband boasted that he could prove intervention wrong by just one word: Iraq!
For almost two decades that four-letter word has been used by people with many different shades of politics to describe the futility, not to mention "the criminality", of intervention by democratic powers against even exceptionally tyrannical regimes.
As Iraqis went to the polls the other day to elect a new parliament, and thus their next government, I realized that the four-letter word mouthed with scorn by people like Barack Obama and Miliband, was now replaced by a five-letter word: Syria!
If "Iraq" is a symbol of what intervention could produce, the word "Syria" illustrates what non-assistance to a nation in danger could lead to.