Bruce Bawer

: UK: You're Not Allowed to Talk about It. About What? Don't Ask.

Amir Taheri

: Tehran Divided on Pompeo's Wish-List

Memorial Day Message
by Bruce Bawer • May 28, 2018 at 5:00 am
"I am in a country that is not free... I feel jealous as hell of you guys in America. You don't know how lucky you are." — Carl Benjamin (aka Sargon of Akkad), YouTuber with around a million subscribers.

"I am trying to recall a legal case where someone was convicted of a 'crime' which cannot be reported on." — Gerald Batten, UKIP member of the European Parliament.

"UKIP Peer Malcolm Lord Pearson has written to Home Secretary Sajid Javid today saying: if Tommy is murdered or injured in prison he and others will mount a private prosecution against Mr Javid as an accessory, or for misconduct in public office." — Gerald Batten.

Good on Lord Pearson.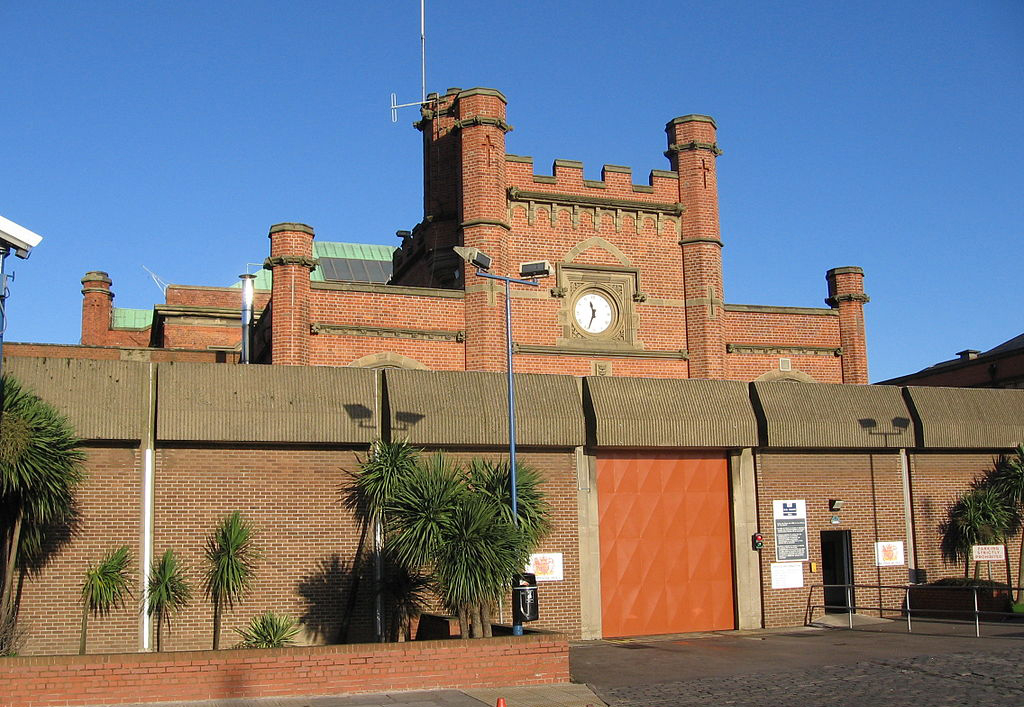 Hull Prison, in Kingston upon Hull, England, where Tommy Robinson was taken to serve a 13-month prison sentence just hours after his arrest on Friday, May 25.
On Friday, British free-speech activist and Islam critic Tommy Robinson was acting as a responsible citizen journalist -- reporting live on camera from outside a Leeds courtroom where several Muslims were being tried for child rape -- when he was set upon by several police officers. In the space of the next few hours, a judge tried, convicted, and sentenced him to 13 months in jail -- and also issued a gag order, demanding a total news blackout on the case in the British news media. Robinson, whose real name is Stephen Yaxley-Lennon, was immediately taken to Hull Prison.
by Amir Taheri • May 28, 2018 at 4:00 am
Right now, Iran holds 32 American and allied hostages. None has been properly charged, let alone tried and found guilty. At least 10 of them, US and British citizens, were enthusiastic campaigners for the Islamic Republic in America and Britain. Among them are founders of the National Iranian American Council (NIAC), a lobbying group set up and funded by Iran to help it circumvent sanctions imposed by the UN, the US and the EU.

Secretary of State Pompeo's wish-list made no mention of respect for human rights or, at least, and end of repression inside Iran. This shows that, contrary to claims, Pompeo is seeking a change of behavior by Tehran on a set of specific foreign policy issues, not regime change.

To justify the ceasefire, the editorial claims that "the Zionist regime is on the slippery slope to destruction" and is bound to "disappear in the future" thus, implicitly, there would be no reason for Iran to take military action.

Khamenei said Iran's quarrel with the US reminded him of Tom and Jerry cartoons with Iran playing the mouse. "All that the mouse has to do is to dodge the cat," the ayatollah said.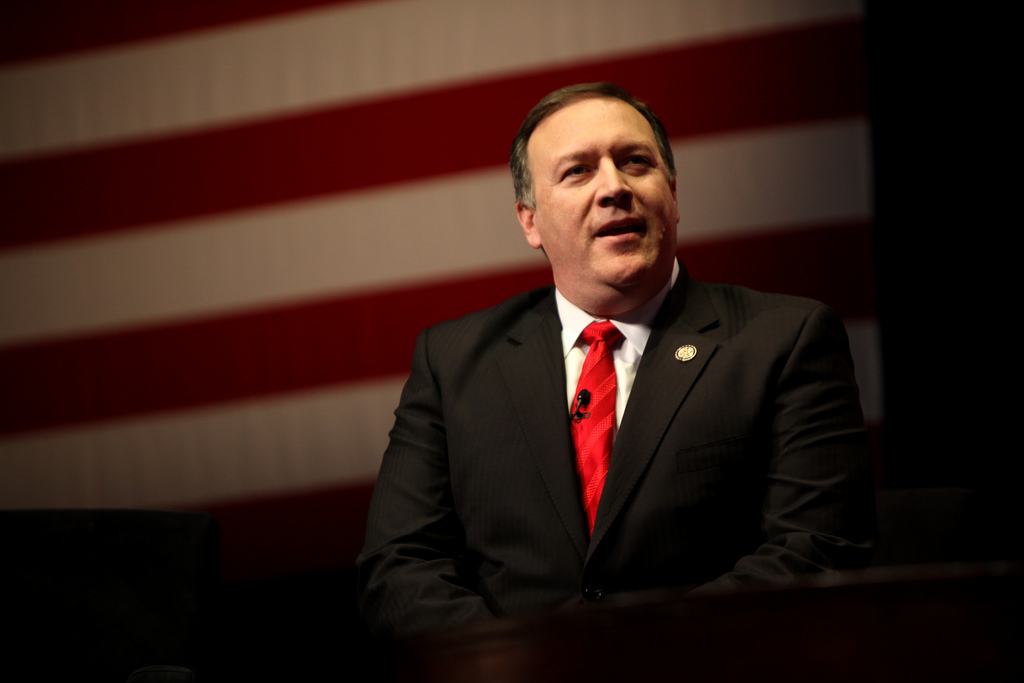 US Secretary of State Mike Pompeo. (Image source: Gage Skidmore/Flickr)
At first glance, the new American "roadmap" on Iran, unveiled by Secretary of State Mike Pompeo last week, looks like a recipe for regime change in Tehran. That view is echoed in initial European Union comments on the 12-point desiderata that Pompeo presented at the Heritage Foundation in Washington.
Both British Foreign Secretary Boris Johnson and the EU's foreign policy spokeswoman Federica Mogherini claim that by going beyond the controversial "nuclear deal" with Iran (known as the Joint Comprehensive Plan of Action -- JCPOA), Pompeo may be following a hidden agenda against the Iranian regime.
That claim isn't so fanciful. Both Pompeo and President Donald Trump's new National Security adviser, John Bolton, have been advocates of regime change in Iran for more than two decades.
A closer look at the Pompeo's "roadmap", however, may reveal a more sophisticated approach.
Gatestone Institute wishes to thank the brave men and women of America's armed forces who gave their lives -- and continue to risk them every day -- so that we may sleep soundly in our beds at night. We are in your debt. — The Editors.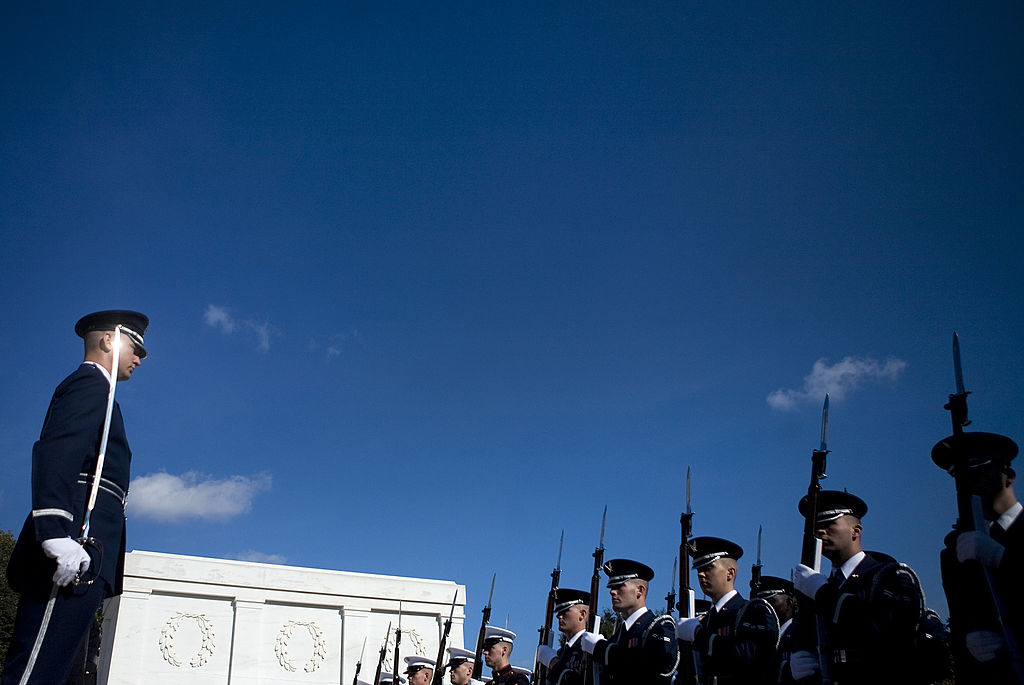 Pictured: An Air Force honor guard at the Tomb of the Unknown Soldier, in Arlington National Cemetery. (Photo by Brendan Smialowski/Getty Images)