Bruce Bawer

: UK "Justice": "Silencing the Silencing"

Bassam Tawil

: EU and Palestinian Illegal "Facts on the Ground"
by Bruce Bawer • May 31, 2018 at 5:00 am
The charge against Robinson declared by the police at the time of arrest, "breach of peace," was changed to "contempt of court." Apparently, the former offense would not constitute a violation of the terms of Robinson's suspended sentence from last year and thereby justify immediate imprisonment. But by declaring Robinson guilty of "contempt of court," the judge was able to ship him straightaway to prison.

In fact, it is clear to people all over Britain what is really going on here. Their country is being steadily Islamized, and their government is abetting this process. Muslims commit outrageous crimes, and police treat them respectfully -- then turn around and arrest ordinary British citizens for daring to complain.

"Judicial power never been used before to silence a journalist in Britain and then to silence the silencing.... This lie came directly from Theresa May's government.... and it was planned to the last detail. A courtroom and a judge were waiting to immediately sentence him. A prison cell was booked in his name.... This combined is the action of a totalitarian state, in all its brutal horror." — Paul Weston, Pegida UK.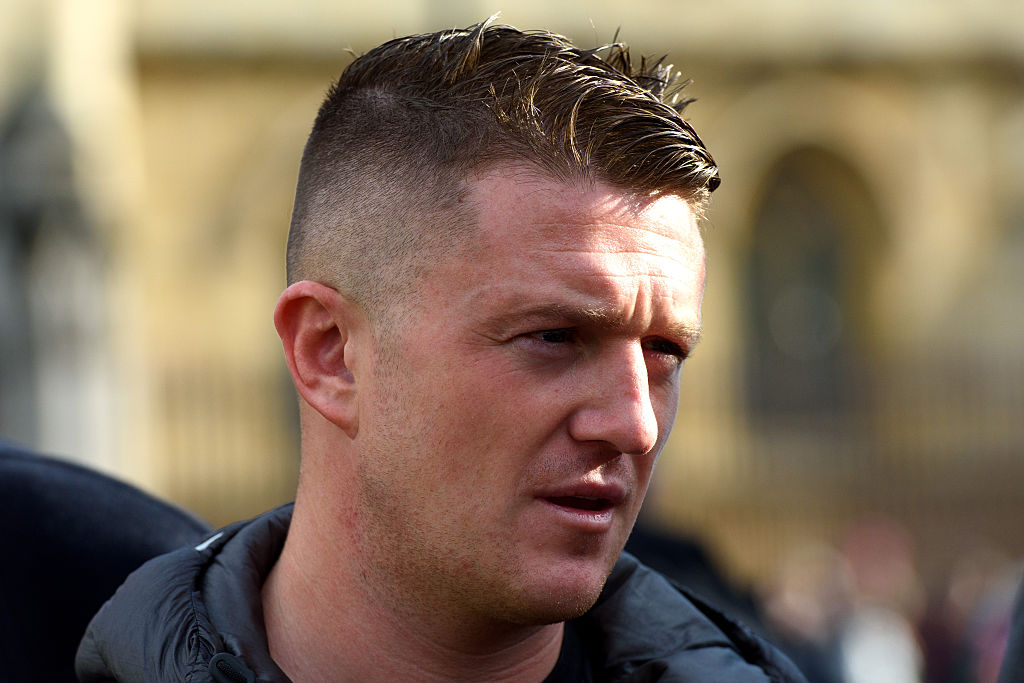 Tommy Robinson. (Photo by Ben Pruchnie/Getty Images)
First the good news: on Wednesday, at about noon London time, Tommy Robinson's former lawyer, Helen Gower, reported on Twitter that "Tommy has just rung me and is well." He had been receiving e-mails of support and was humbled by them. "He did inform me of some of the things that happened on Friday," Gower wrote, "but I don't want to put anything out and I will leave that to his Solicitor."
by Bassam Tawil • May 31, 2018 at 4:00 am
The real story is the land. Building on it was key to taking possession of an otherwise unattainable piece of territory, and making this possession appear irreversible.

The basis of "The Fayyad Plan" (Official title: "Palestine: Ending the Occupation, Establishing the State") was, and remains, the creation of a de facto state -- without the need for negotiation with Israel -- through facts on the ground in areas under full Israeli administrative and security administration.

Jahalin West would offer services that these Bedouin have never had -- services the Palestinian Authority has never offered them: running water, electricity, permanent homes they themselves are free to design, health clinics, public transportation, schools, access to employment, and more.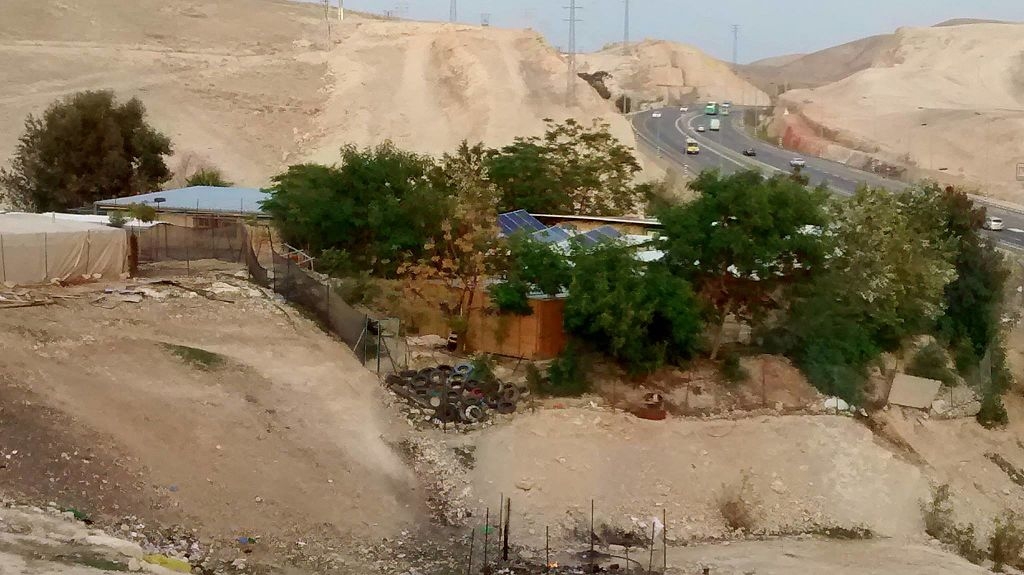 An internationally-funded and school building for Khan al-Akhmar, with Israeli Highway 1 in the background. (Image source: TrickyH/Wikimedia Commons)
What the Palestinian Authority, the European Union, Israel's High Court of Justice, three Israeli towns, and the Jahalin tribe have in common is the Bedouin settlement of Khan al-Akhmar.
The battle for this Arab settlement has been waged in the international media and the Israeli Supreme Court for more than a decade, and its story is a microcosm of the Arab-Israel conflict, complete with alternative narratives, shifting alliances, unclear lines of responsibility and murky vested interests.
The first problem is that Khan al Akhmar is located in an area, unpoetically named Area C, where, according to the United Nations, "Israel retains near exclusive control, including over law enforcement, planning and construction."