Mohammad Amin

: Iran: Rouhani's Re-Election Is Not the Key to the Country's Economic Recovery

Shireen Qudosi

: The World Needs to Drive Out Destructive Fantasies

Douglas Murray

: Censoring You to 'Protect' You
by Douglas Murray • May 25, 2017 at 5:00 am
The editor of The Vanguard at Portland State University decided that it was more important to cover up a story than to break it, more important to evade truths than to expose them, and more important to treat students -- and the wider world -- as children rather than thinking sentient adults able to make up their own minds.

That students such as Andy Ngo exist is reason for considerable optimism. So long as there are even a few people left who are willing to ask the questions that need asking and willing to tell people about the answers they hear -- however uncomfortable they may seem right now -- all cannot possibly be lost.

Indeed, it is imaginable, that with examples such as this, students in America could be reminded not only that truth will always triumph over lies, but that the current trend of ignorance and censorship might one day soon begin to be turned around.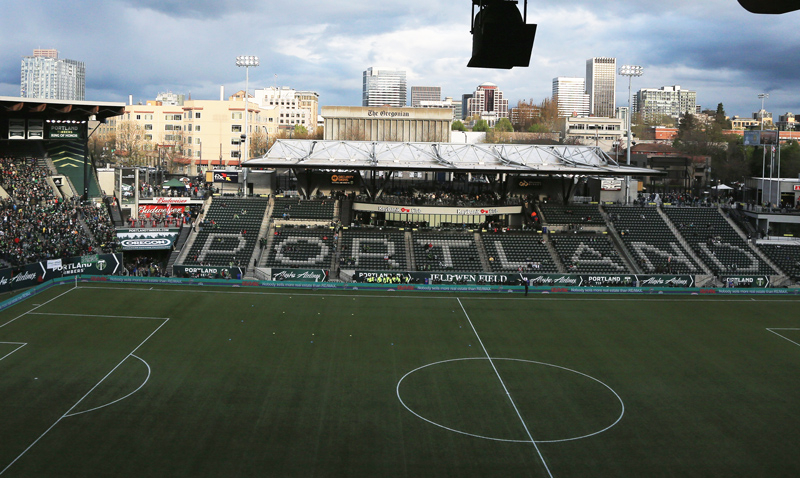 Portland, Oregon. (Photo by Doug Pensinger/Getty Images)
In the culture-wars currently rocking US campuses, the enemies of free speech have plenty of tools on their side. Many of these would appear to be advantages. For instance the employment of violence, thuggery and intimidation against those who disagree are generally effective ways to prevent people hearing things you do not want them to hear. As are the subtler but more regularly employed tactics for shutting people down, such a "no-platforming" people or getting them disinvited after they have been invited, should the speaker's views not accord 100% with those of their would-be censors. As also noted in this space before, many of the people who campaign to limit what American students can learn also have the short-term advantage of being willing to lie without compunction and cover over facts whenever they emerge.
by Shireen Qudosi • May 25, 2017 at 4:30 am
The Palestinians and other powers such as the OIC, the UN and domestic interest groups do not get a veto over reality.

If we are going to "reset" the Middle East, we need to reset our thinking as well, starting with accepting that Israel has a right to exist. Israel exists, and Israel has a legitimate claim to Jerusalem. Further, the Jewish people have proven themselves as more capable custodians of Jerusalem than their Muslim neighbors, who are already burdened by challenges in their own territory.

Alongside us, the world must drive out the fantasy that Jerusalem is not Israel's capital. Jerusalem is the heart and soul of Israel. To deny Jerusalem as a part of Jewish and Israeli identity is the same as denying Mecca as inherent to Muslim identity.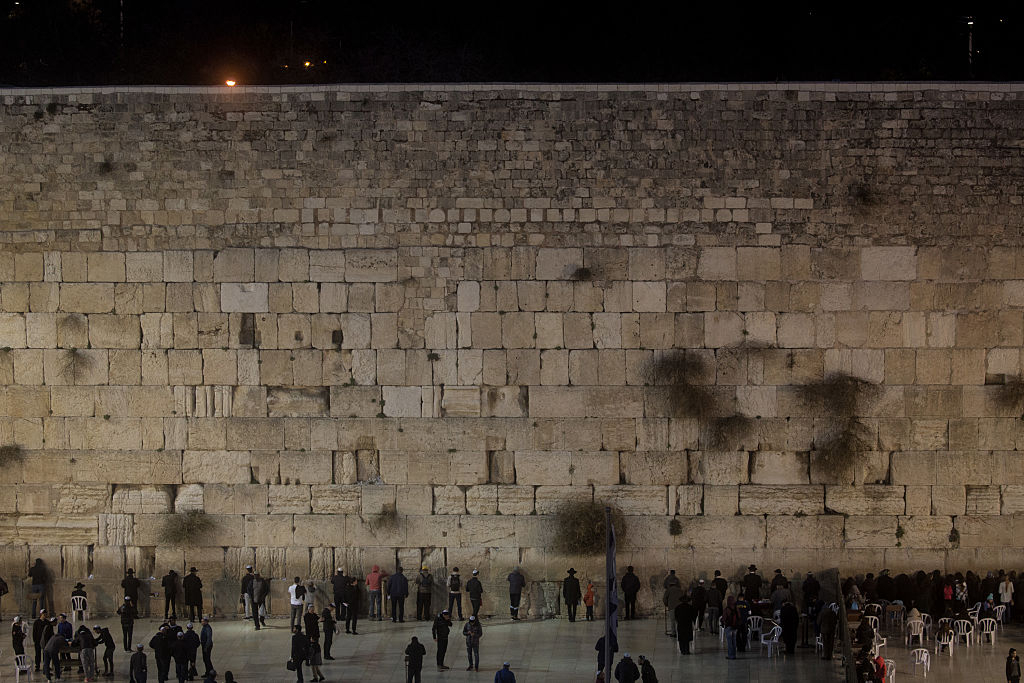 U.S. President Donald Trump's visit to the Western Wall in Israel was the most iconic moment of his recent visit to the Middle East. (Illustrative photo by Chris McGrath/Getty Images)
The most iconic moment of President Donald Trump's visit to the Middle East was not his "speech on Islam"; it was his visit to the Western Wall in Jerusalem.
The Western Wall is a contested space, and that controversy has bled outside Israel's borders. U.S. Secretary of State Rex Tillerson recently reignited the debate, mentioning the Wall as being in "Jerusalem", instead of in Israel. It is a play on language often used to deny Israeli sovereignty over a space that clearly belongs to the Jewish people, as the U.S. Ambassador to the United Nations, Nikki Haley, quickly rectified in response.
How we talk about religion matters. If we want to be effective in moving forward, it is important to be truthful. The truth is that Israel won the Six Day War, thereby liberating eastern Jerusalem from Jordan, which had seized it illegally when it attacked Israel in 1948-49 and expelled all Jews from eastern Jerusalem.
by Mohammad Amin • May 25, 2017 at 4:00 am
The true culprit in Iran's economic failure is Iran itself, whose internal barriers make a flourishing economy a pipe-dream. These include: the absence of free-market competition, due mainly to the monopoly of conglomerates affiliated with Ayatollah Khamenei and the Revolutionary Guards over a huge sector of the country's economy, which affects at least half of its GDP; the precariousness of the rule of law; the deterioration of human rights; and the exorbitant cost of military intervention in Syria, Yemen and Iraq, as well as the bankrolling of the Lebanon-based Shiite terrorist organization Hezbollah and other regional proxies.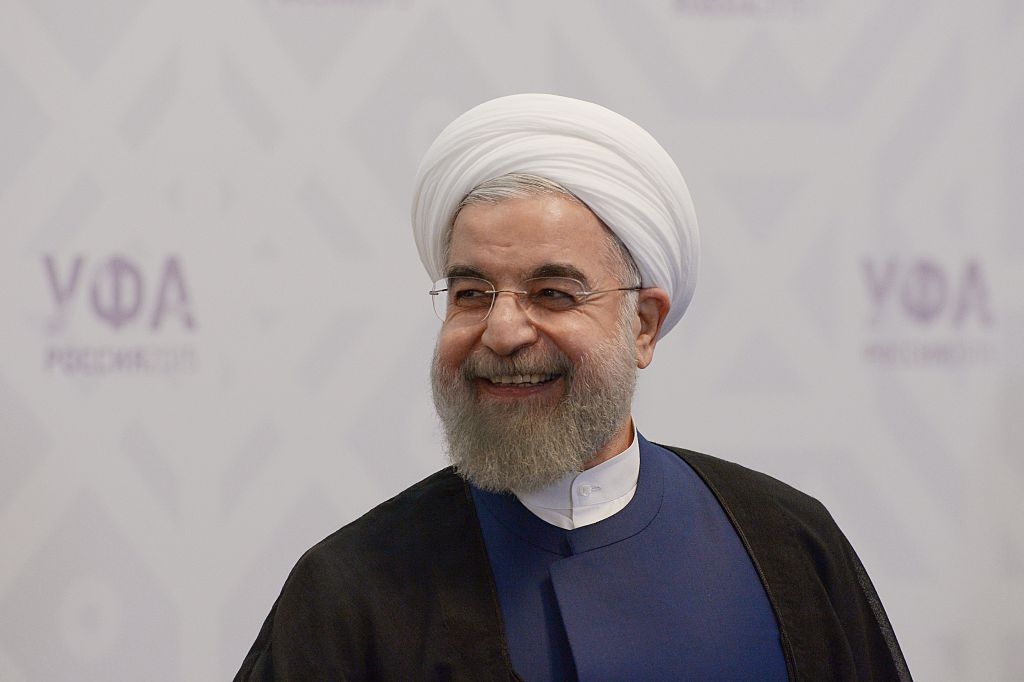 Iran's President Hassan Rouhani. (Photo by Sergey Guneev/Host Photo Agency/Ria Novosti via Getty Images)
The clear victory on May 19 of incumbent Iranian President Hassan Rouhani over his key rival, Ebrahim Raisi -- the candidate supported by Supreme Leader Ayatollah Ali Khamenei and the Islamic Revolutionary Guard Corps (IRGC) – indicated that voters were concerned above all with the economy. Raisi, an extremist and isolationist like Khamenei, was the candidate who represented hardline power politics and Middle East hegemony.
It was during Rouhani's first term in office that the nuclear deal, the Joint Comprehensive Plan of Action (JCPOA), was signed between Iran and six world powers This not only led to the lifting of crippling international sanctions from the regime in Tehran, but seemed to signal an effort to renew diplomatic and commercial ties the West.