Memorial Day Message

Bassam Tawil

: Palestinians: Abbas Immediately Breaks Promises to Trump

Judith Bergman

: Sharia Down Under
by Judith Bergman • May 29, 2017 at 5:00 am
Sharia law, the president at the time of the Australian Federation of Islamic Councils ludicrously argued, far from discriminating against women, "guarantees women's rights that are not recognised in mainstream Australian courts".

The Australian Federal Police investigated 69 incidents of forced or under-age marriage in the 2015-16 financial year, up from 33 the previous year. While there are no official numbers, it is estimated that there are 83,000 women and girls in Australia who may have been subjected to female genital mutilation (FGM).

The Royal Commission into Institutional Responses to Child Sexual Abuse, which has spent the past four years probing numerous religious organizations, has made no inquiries into Islam. The commission has held 6,500 one-on-one private interview sessions with survivors or witnesses making allegations of child sexual abuse within institutions, but only three sessions in relation to Islamic institutions.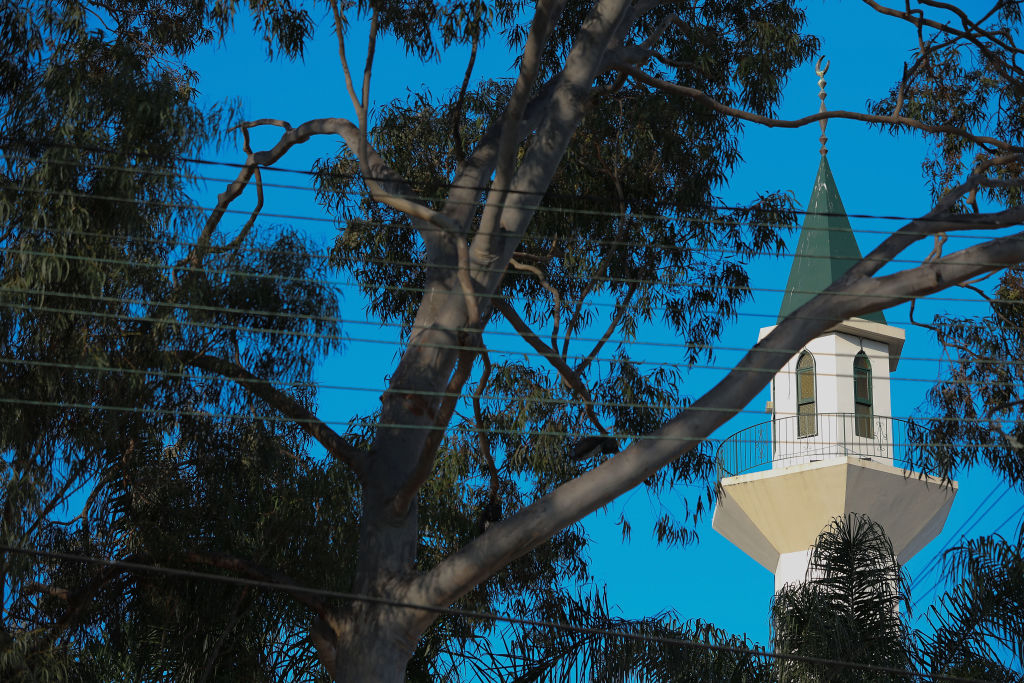 A mosque minaret in Sydney, Australia. (Photo by Cole Bennetts/Getty Images)
What legacy did Australia's former Grand Mufti, Sheikh Taj Din al-Hilali -- named "Muslim Man of the Year" in 2005 and the country's most senior, longest-serving (1988-2007) Muslim cleric -- leave behind?
In 1988, when Hilali was imam of the largest mosque in Australia, he gave a speech at Sydney University in which he described Jews as the cause of all wars and the existential enemy of humanity.
In July 2006, he called the Holocaust a "Zionist lie" and referred to Israel as a "cancer".
by Bassam Tawil • May 29, 2017 at 4:00 am
Less than 24 hours after the Abbas-Trump meeting in Bethlehem, in which Abbas promised Trump and his representative, Jason Greenblatt, to cease all forms of incitement against Israel, the Palestinian Authority (PA) government in Ramallah resumed its vicious rhetorical attacks on Israel.

The Palestinian denial of Jewish ties and history to the land also continues full blast, despite Abbas's pledge to Trump that Palestinians are not in conflict with Jews or Judaism.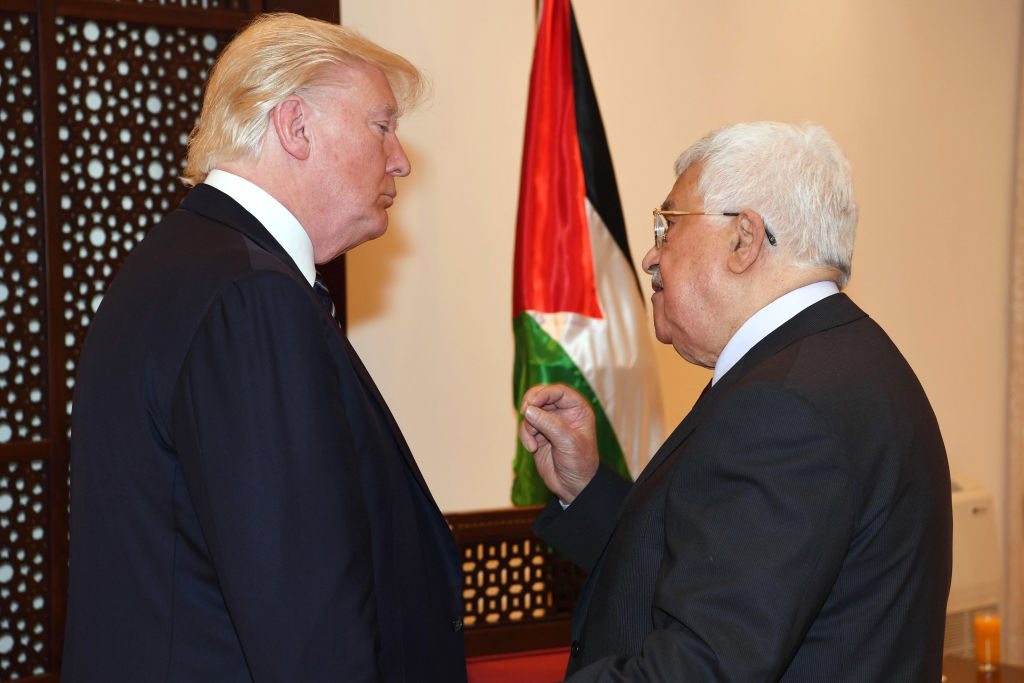 US President Donald Trump talks with Palestinian Authority President Mahmoud Abbas on May 23, 2017 in Bethlehem. (Photo by PPO via Getty Images)
Hard on the heels of Palestinian Authority (PA) President Mahmoud Abbas's assurances to US President Donald Trump that he is raising Palestinians on a "culture of peace," he continues to glorify terrorists who have Jewish blood on their hands.
Abbas, who met with Trump in Bethlehem on May 23, told reporters that he was committed to working with the new US administration to achieve a "historic peace deal with Israel." Abbas also announced his readiness to become a "partner in the war on terrorism in our region and the world." He claimed that he and his Palestinian Authority have been promoting "tolerance and coexistence, and spreading a culture of peace and renouncing violence"
Gatestone Institute wishes to thank the brave men and women of America's armed forces who gave their lives -- and continue to risk them every day -- so that we may sleep soundly in our beds at night. We are in your debt. — The Editors.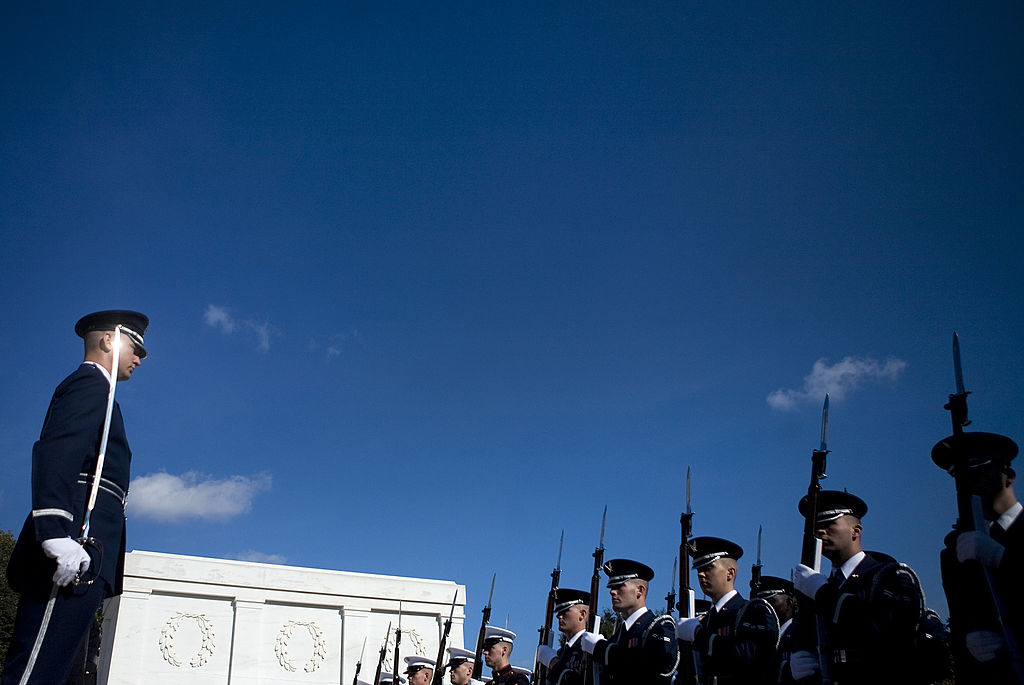 Pictured: An Air Force honor guard at the Tomb of the Unknown Soldier, in Arlington National Cemetery. (Photo by Brendan Smialowski/Getty Images)