by Ahmed Charai • June 16, 2018 at 5:00 am
Diplomacy is changing before our eyes.

"The unspoken objective is to constrain the U.S., and to transfer authority from national governments to international bodies. The specifics of each case differ, but the common theme is diminished American sovereignty, submitting the United States to authorities that ignore, outvote or frustrate its priorities.... By reasserting their sovereignty, the British are in the process of escaping, among other things, the European Court of Justice and the European Court of Human Rights." — Ambassador John R. Bolton, Wall Street Journal, March 7, 2017.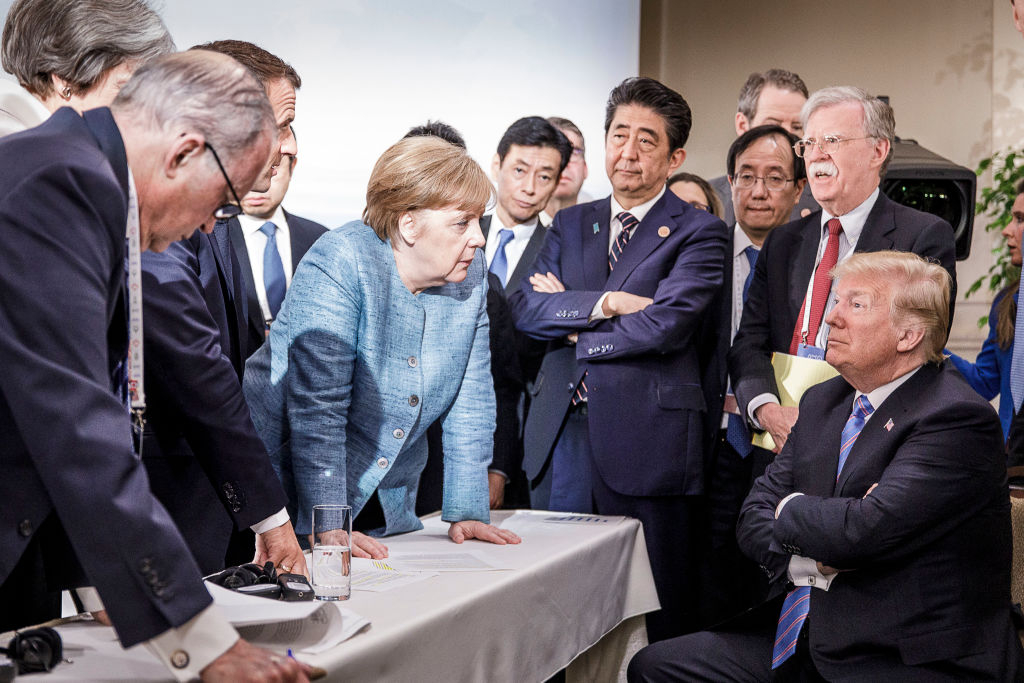 Pictured: Donald Trump and other heads of state deliberate at the G7 summit on June 9, 2018 in Charlevoix, Canada. (Photo by Jesco Denzel /Bundesregierung via Getty Images)
The Singapore summit is indeed historic. First, it is so because just a few weeks ago we were closer to a nuclear war than to even the semblance of a peace process. The way we got here is surprising, because it did not obey the usual rules.
A few days ago, during the G7 summit held in Canada, US President Donald Trump upheld his decisions on tariffs and his positions on the trade deficit. These stances followed his decision to pull out of the Paris climate change agreement and the Iranian "nuclear deal". It is clear that the new US administration challenged the alliances inherited from the Cold War. President Trump, a businessman, not a politician -- one of the reasons he was elected -- is asking America's trading partners just to have "free, fair and reciprocal" agreements. It is probably not all that unusual to feel affronted when asked for money or to regard the person asking for it as mercenary or adversarial. It does not always mean that this feeling is justified.