by Soeren Kern • June 29, 2018 at 5:00 am
"People's faces should not be hidden in society, for it is our faces that give us our identity and our fundamental means of communication with others." — Geert Wilders, Party for Freedom (PVV).

Dutch Interior Minister Kajsa Ollongren said the new law represents "a fair balance" between "the freedom to dress as one wishes" and "the general interest of communication and security." She also said that far from violating fundamental rights, the ban will enable Muslim women "to have access to a wider social life" because if they do not cover the face "they will have more possibilities for contact, communication and opportunities to enter the job market."

The European Court of Human Rights (ECHR) twice has ruled that burqa bans are legal, making it unlikely that the Dutch ban could be overturned in court.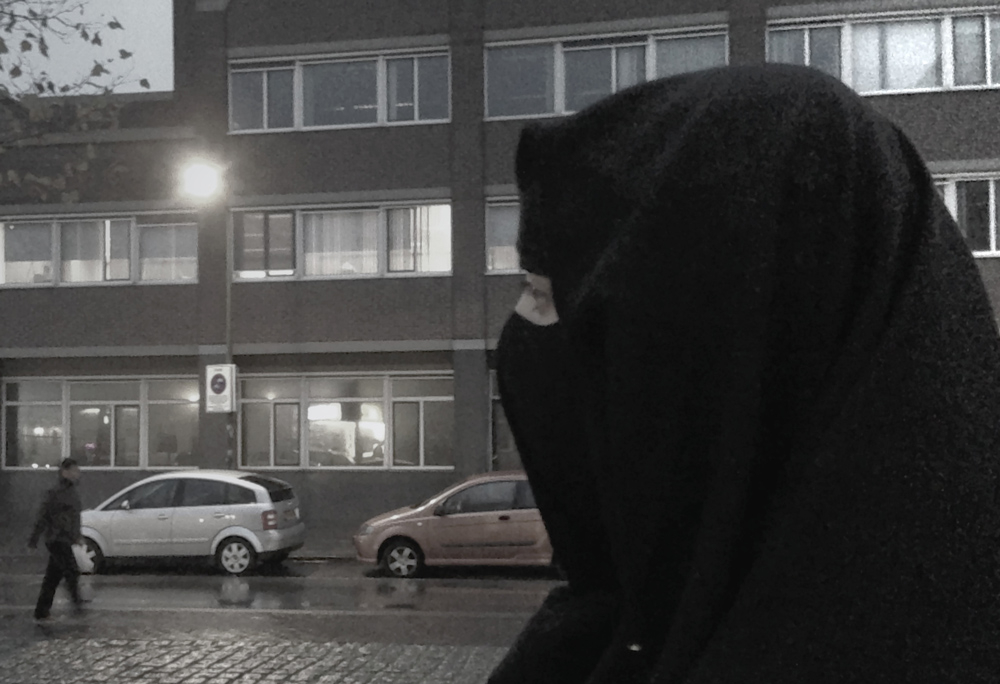 Pictured: A person wearing an Islamic full-face covering in The Hague, Netherlands. (Image source: Patrick Rasenberg/Flickr CC by-NC 2.0)
The Dutch Senate has approved a law that bans the wearing of "face-covering clothing" in public buildings, including hospitals, schools and government offices, as well as on public transportation.
Although the ban does not extend to public streets, the law authorizes police to ask individuals to remove face-covering clothing to establish their identity.
Those found flouting the ban — which includes Islamic veils and robes such as burqas (which cover the entire face) and niqabs (which cover the entire face except for the eyes), as well as balaclavas and full-face helmets — will be subject to a fine of 410 euros ($475).
The new law, previously adopted by the Dutch House of Representatives in November 2016, was approved on June 26 by 44 to 31 votes in the 75-seat Senate.
In a statement, the government, which has not yet said when the law will enter into effect, explained its purpose: