| | |
| --- | --- |
| | |
In this mailing:
by Giulio Meotti • October 30, 2016 at 5:30 am
French Catholicism is now witnessing a tragic decline, caught between two fires: state secularism and political Islam.

Le Figaro

wondered if Islam can already be considered "France's prime religion".

Muslim countries are generously funding France's mosques, covering an average of 50% of total costs.

"Avignon is no longer the city of the Popes, but of the Salafis. ... They [Muslim extremists] urge us to rewrite the history of France in the light of the 'contribution of the Islamic civilization'" — Philippe De Villiers, author of Will the Church Bells Ring Tomorrow?

The trend indicates that in France, there are currently three young practicing Muslims for every young practicing Catholic.

"It is conceivable that Islam is overtaking Catholicism". — Osservatore Romano, the Vatican official daily newspaper.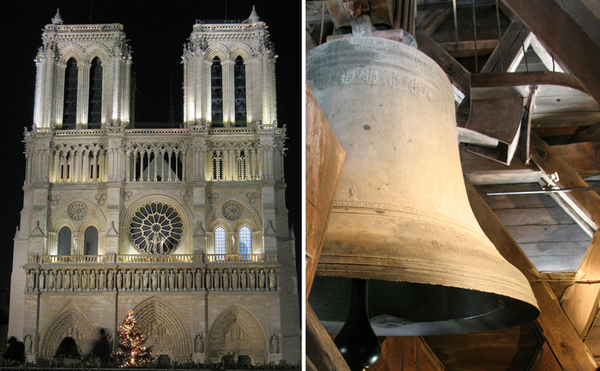 Will France soon forbid the ringing of Notre Dame's bells?
It happened already in Boissettes, and on the outskirts of Metz, where the bells of the church of Sainte Ruffine have been forced by the state authorities to keep silent. Meanwhile, the muezzin's calls to Islamic prayer continue to broadcast. (Images source: Wikimedia Commons)
A new book is shaking France. Les cloches sonneront-elles encore demain? ("Will the Church Bells Ring Tomorrow?"), by Philippe de Villiers, is shattering the nation. France, the "eldest daughter" of the Catholic Church, is instead turning into "the eldest daughter of Islam". "With arrogance, they [Muslim extremists] urge us to rewrite the history of France in the light of the 'contribution of the Islamic civilization'", de Villiers states.
De Villiers points out that:
"France has experienced many misfortunes in its history. But for the first time, it must face the fear of disappearing. In France, there are two groups: a new people who move with pride and an exhausted people, who are not even aware of the conditions needed for their own survival".
by Judith Bergman • October 30, 2016 at 4:00 am
An appeal would have sent a signal to potential terrorists that Danish authorities look sternly upon logistical assistance to terrorists, and will do everything in their power to pursue justice.

The only one at risk of actual harm is Lars Hedegaard himself: his attempted murderer remains at large. "I have resorted to making the suspected assassin's name as well-known as possible in self-defense."

It is deeply disturbing, not only for the victims, but for all citizens, when the courts so clearly divorce themselves from pursuing what most citizens would perceive as justice, and instead appear to favor those who seek to harm society.

Refusing to implicate Omar El-Hussein's friends in his terrorism, despite their obvious contributions to his terror deeds, and fining the victim of a terrorist attack for publicly naming his would-be murderer, who escaped justice by fleeing the country, inevitably appears like a mockery of justice, not its fulfillment.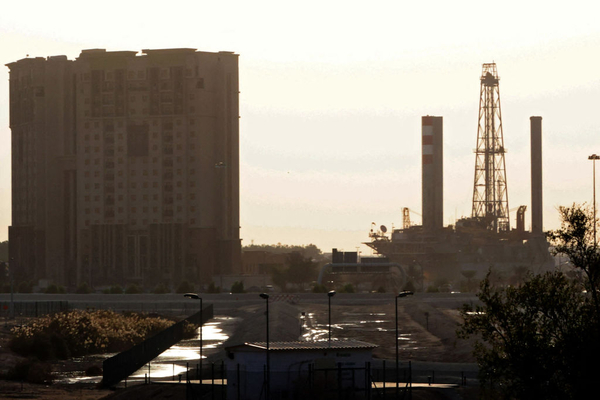 Denmark's high court upheld a fine levied against Lars Hedegaard, because he wrote the name of the man who tried to murder him, in violation of a court order suppressing the name of the terrorist, who is still at large and wanted by police.
If the legal system in Denmark is anything to go by, being an accessory to murder is just fine. Attackers are protected to the hilt; their victims are left unprotected and fined.
In February 2015, the terrorist Omar El-Hussein murdered Danish film director Finn Nørgaard in front of café Krudttønden in Copenhagen. Later that night, he killed a Jewish guard in front of the Copenhagen synagogue. Danish police shot and killed El-Hussein during the subsequent manhunt.
14 East 60 St., Suite 1001, New York, NY 10022