| | |
| --- | --- |
| | |
In this mailing:
by Giulio Meotti • October 23, 2016 at 6:00 am
If an imam violently protests something, the liberal elite always supports the false charge of "Islamophobia." If a peaceful protest is led by a Catholic bishop, the same elite always rejects it under the name of "freedom of expression."

The "Caliph" of the Islamic State, Abu Bakr al-Baghdadi, ridiculed by Charlie Hebdo, triggered self-censorship because of "hate speech," while the work of Chris Ofili "The Holy Virgin Mary," in which the mother of Jesus is covered with feces and images of genitalia, was defended by the New York Times as "free speech." Does this now mean that some religions are more equal than others?

On Halloween night, only the "Sexy Nun" is available, while "Caliph" Baghdadi can rape his Yazidi and Christian sex slaves with impunity.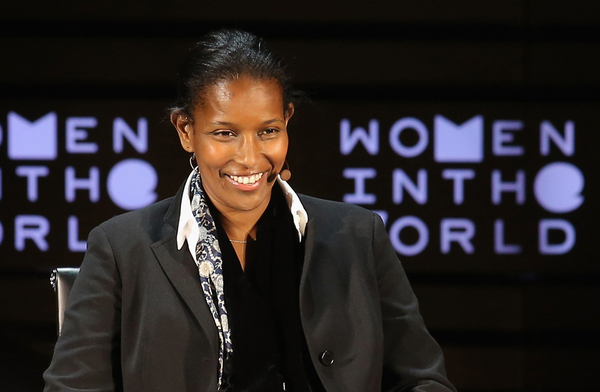 Spot the offensive costume -- or the hypocrisy.
Online retailer Amazon removed the "Sexy Burka" costume (left) after accusations of "Islamophobia." But despite the protests of many Catholics customers, the "Sexy Nun" (right) is still on sale at Amazon.
The world's biggest shopping portal, Amazon, sells many Halloween costumes. One of the novelties in 2016 has been the "Sexy Burka", the typical obscurantist cloak that the Taliban and the Islamic State impose on women. But the sexy burqa, which on Amazon UK was priced at £18.99, did not last long.
The commercial colossus of Jeff Bezos removed the item from the website, after Amazon had been swamped with accusations of "racism", "Islamophobia," of marketing an Islamic garment with the white face of a model and using "a religious garment for commercial purposes". "You are disgusting, my culture is not your costume", wrote many users of the Islamic faith. Others used a less adorable tone: "Whoever you are, you should fear Allah. This is not a joke."
by Robert Jones • October 23, 2016 at 4:45 am
In the last four years, more than 100 Christian pastors and other religious officials have been deported from Turkey, and banned from reentering.

"When Jesus reached 30 years of age, Allah gave him the duty of being a prophet. He then began inviting people to believe in Allah." — Turkish textbook on Christianity.

"[R]eligious minority students are faced with the option of taking the class or sitting alone somewhere else on the school premises during the classes, thus separating them from their peers and singling out their religious differences." — U.S. Commission on International Religious Freedom, Turkey Textbook Report.

It is high time that the activists of the global "human rights community" condemned or at least publicly discussed this "culture of hate" in the Muslim communities -- and particularly the Christianophobia.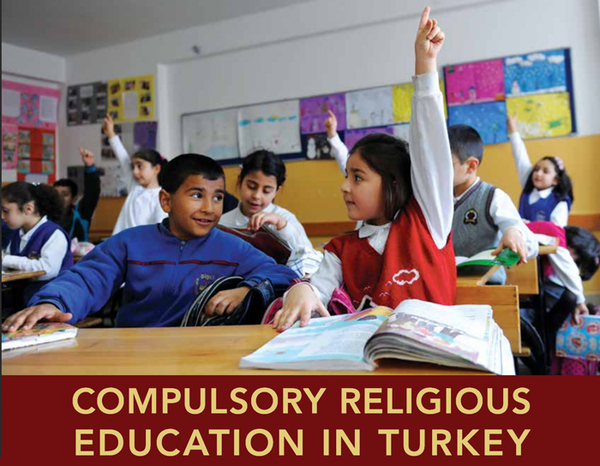 (Image source: United States Commission on International Religious Freedom)
American pastors in Turkey are being arrested hand over fist.
American Pastor Andrew Brunson, of the Resurrection Protestant Church, was arrested in Izmir (Smyrna)on October 7 alongside his wife, Norine Lyn Brunson, for "threatening the national security of Turkey." Brunson is expected to be deported in 15 days. The couple is still being held in detention.
Turkish authorities also seized the residence permit of Ryan D. Keating, an American student pursuing a PhD in the philosophy of religion at Ankara University. Keating is a Christian who heads the Ankara Refugee Ministry for the Kurtulus Church. While he was leaving Turkey for work purposes, he was told at the airport that his residence permit in Turkey had been cancelled in September for "national security", meaning that he will not be able to reenter the country. His wife and children are still in Ankara.
by Raymond Ibrahim • October 23, 2016 at 4:00 am
The Obama administration has taken in 5,435 Muslim refugees, but only 28 Christians -- even though Christians are approximately 10 percent of Syria's population and are classified as experiencing a genocide there.

The logic of the pope's statement seems to be that violence done that contradicts the Judeo-Christian God's commandments -- such as the murder of wives and mothers-in-law -- is identical to violence done in accord with Allah's commandments to wage jihad on "infidels."

One million Christian children whose families have been displaced or affected by the violent activities of Boko Haram and Muslim Fulani herdsmen are starving. Boko Haram's seven-year rebellion has left 20,000 people dead and more than two million displaced. — Nigeria.

One social media posting by the Islamic State showed a picture of a young girl with the caption: "Virgin. Beautiful. 12 years old... Her price has reached $12,500 and she will be sold soon."

Countless reports continued to appear indicating that non-Muslim students, most often Christians, are being forced to convert to Islam through the public school system. Teachers force them to recite the shahada -- which when said before Muslim witnesses makes them a Muslim. — Pakistan.

The government is trying to "cleanse" the nation of Christians and create a homogenous Muslim state. — Sudan.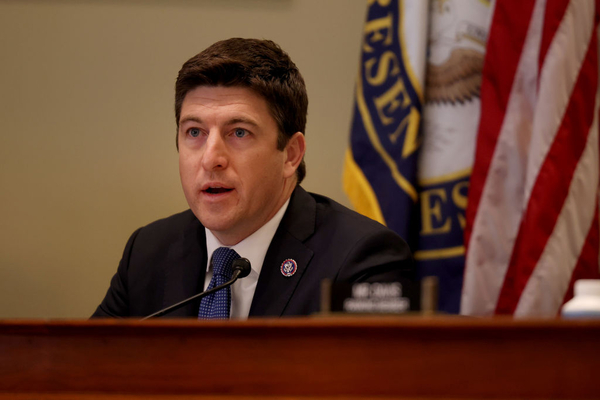 Father Jacques Hamel was murdered in France on July 26, in the church of Saint-Étienne-du-Rouvray, by Islamic jihadists.
As the Muslim persecution of Christians continues to reach critical proportions around the world (see report below), the average American shows much more concern than the current administration. Soon after it was revealed that the Obama administration has taken in 5,435 Muslim refugees, but only 28 Christians -- even though Christians are approximately 10 percent of Syria's population and are classified as experiencing a genocide there. A poll found that more than three-quarters of American respondents agreed with the statement: "It is important to me that the next US President be committed to addressing the persecution that some Christians face around the world (e.g.: imprisonment, beheadings, rape, loss of home and assets)."
14 East 60 St., Suite 1001, New York, NY 10022