A.J. Caschetta

: Trump Can Break the Israeli-Palestinian Impasse

Soeren Kern

: A Month of Islam and Multiculturalism in Britain: April 2017
by Soeren Kern • May 22, 2017 at 5:00 am
Some forms of "honor based" abuse, such as "breast ironing," often go undetected because teachers are unaware that it exists. Helen Porter said: "Breast ironing has been carried out for many generations and is usually performed by mothers who wish to prevent their daughters from being sexually attractive to men in a bid to protect them from child marriage and pregnancy, sexual harassment, rape and the spread of HIV... In the UK, girls in London, Leicester and Birmingham are most at risk."

The Charity Commission asked Islamic Relief to explain why it invited a hardline Muslim preacher to star in a fundraising tour of Britain. Yasir Qadhi, a Saudi-educated American academic, has been recorded telling students that killing homosexuals and stoning adulterers was part of Islam. Qadhi, who featured in an eight-city tour, described Islamic punishments such as cutting off the hands of thieves as "very beneficial to society." The commission also questioned two other charities, Muslim Aid and Read Foundation, about their sponsorship of a speaking tour by Qadhi in 2015

Sainsbury's and Asda, two of Britain's largest supermarket chains, refused to sell Easter eggs that tell the story of Christianity. Both chains, however, sold eggs that are not specifically Christian, including a halal version made by the Belgian firm Guylian. Stephen Green, of the lobby group Christian Voice, said: "You are whitewashing the Christian message out of Christian holidays. It's difficult to find any explicitly Christian products, like Christmas cards, in supermarkets."

"It's all right for the judge respecting the human rights of the prisoner, but what about the human rights of the prison staff he was threatening to behead?" — Philip Davies, a Tory MP for Shipley.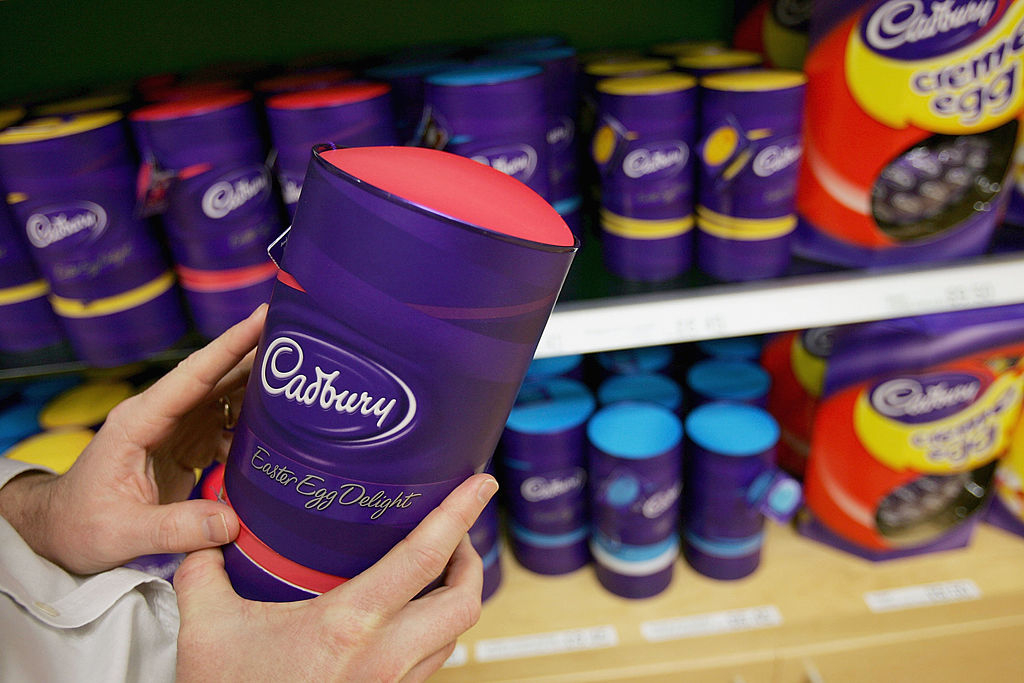 Sainsbury's and Asda, two of Britain's largest supermarket chains, refused to sell Easter eggs that tell the story of Christianity. (Photo [illustrative] by Graeme Robertson/Getty Images)
April 1. The British Home office stripped Sufiyan Mustafa, 22, of his UK passport after he traveled to Syria to fight with jihadists. Mustafa is the youngest son of the cleric Abu Hamza, who was sentenced to life in prison in the United States after being convicted of terrorism charges. Mustafa complained that he is now stateless and stranded in Syria:
"Britain is the place where I was born and lived. I have never been a threat to national security in Britain and will not commit aggression on its population because our religion does not allow attacks on unarmed innocents."
by A.J. Caschetta • May 22, 2017 at 4:00 am
While the "land for peace" formula -- pressuring Israel to hand over land to those it has defeated for the promise of peace to come -- pleased Arab governments and career diplomats at the State Department, it was a disaster on the ground Each new concession was seen by Palestinian leaders as signaling an Israeli weakness ripe for exploitation, stoking their fantasies of ultimate victory and thus prolonging the misery of the Palestinian people and everyone involved.

History shows that wars end definitively only when one side has no more hope at all of success, as happened in Germany and Japan after World War II. The Palestinians still have not given up their fantasy of a Palestinian state "from the river to the sea."

The best way for Washington to advance a peace process is by convincing the Palestinian leaders of Israel's insurmountable strength. "After the leadership recognizes this reality, the Palestinian population at large will follow, as will eventually other Arab and Muslim states, leading to a resolution of the conflict," explains Middle East Forum President Daniel Pipes, the driving intellectual force behind the newly-created Israel Victory Congressional Caucus.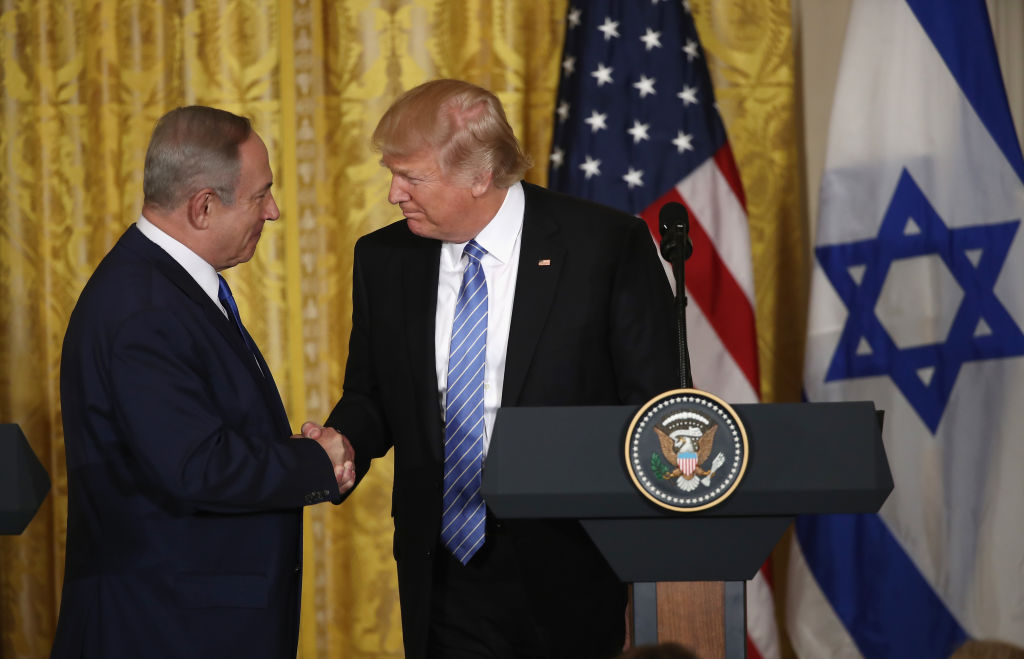 (Photo by Win McNamee/Getty Images)
In Saudi Arabia on Sunday, President Trump declared unswerving American commitment to help Riyadh in "confronting the crisis of Islamic extremism and the Islamist and Islamic terror of all kinds." A new coalition of American lawmakers believes he should make an equally important commitment to Israel when he lands there today.