Reports on Social media are surfacing of a huge Protest currently taking outside Leeds crown court in support for Tommy Robinson who has been imprisoned for 13 months.
It is being live streamed across several social media accounts showing large-scale protests where there is significant anger over the way Tommy has been treated. The crowds have been chanting 'shame on you' towards the Police among many other things!
Activist & journalist Tommy Robinson was reporting outside Leeds Crown Court on a trial of men accused of running a grooming gang. In a video posted online, Tommy was then surrounded by Police, arrested and put in the back of a van. It was said he was being arrested for 'Breach of the Peace'. What has since transpired has caused incredible shock and anger across social media and the world and people have taken to the streets to protest.
The backlash from the British public and around the world is unprecedented with many saying that the British people will no longer accept these attacks on freedom of speech.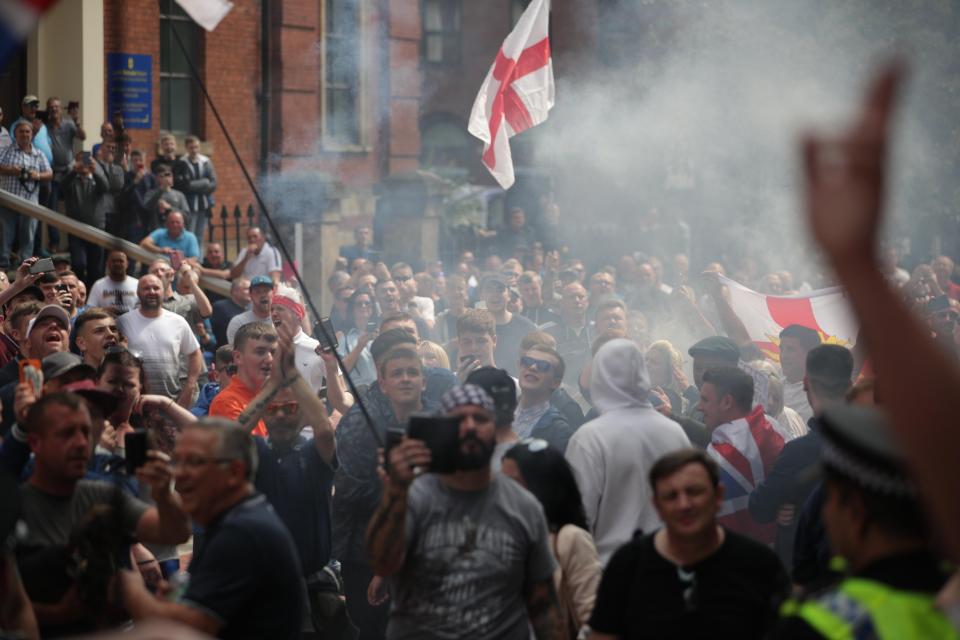 WATCH Below for scenes from outside the court and SUBSCRIBE to our YouTube Channel-
If you are able to chip in to help us continue to report what the biased MSM won't then please: