Soeren Kern

: Italy: "The Party is Over" for Illegal Migrants

Peter Huessy

: America's Missile Defense Programs - Part II: Now What?
by Soeren Kern • June 4, 2018 at 5:30 am
An estimated 700,000 migrants have arrived in Italy during the past five years. — International Organization for Migration (IOM).

"There are not enough homes or jobs for Italians, let alone for half the African continent." — Matteo Salvini, Interior Minister, Italy.

This law [Article 10 of the EU Charter of Fundamental Rights] effectively prevents Italy and other EU members from deporting migrants to most countries in the Muslim world.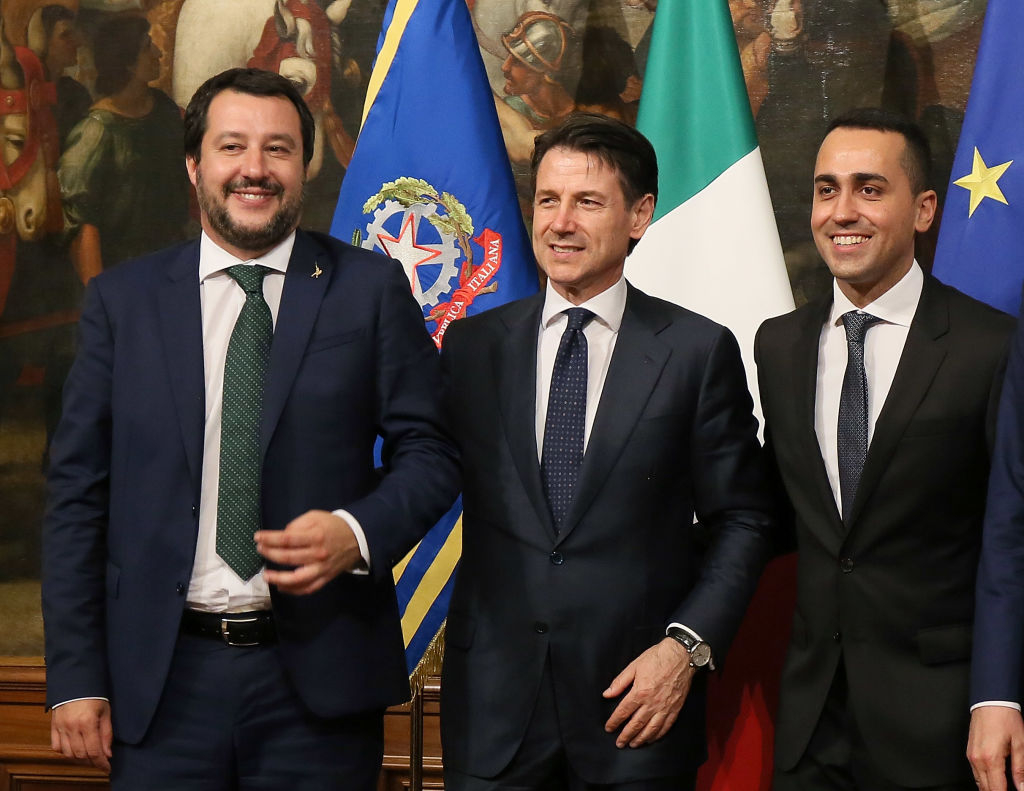 From left to right: Italy's Interior Minister Matteo Salvini, Prime Minister Giuseppe Conte and Labor and Industry and Deputy PM Luigi Di Maio on June 1, 2018 in Rome. (Photo by Elisabetta Villa/Getty Images)
Italy's new interior minister, Matteo Salvini, has vowed to cut aid money for migrants and to deport those who illegally are in the country.
"Open doors in Italy for the right people and a one-way ticket out for those who come here to make trouble and think that we will provide for them," Salvini said in the Lombardy region, home to a quarter of the total foreign population in Italy. "One of our top priorities will be deportation."
Salvini, leader of the nationalist League (Lega) party, formed a new coalition government with the populist Five Star Movement (M5S) on June 1. The government's program, outlined in a 39-page action plan, promises to crack down on illegal immigration and to deport up to 500,000 undocumented migrants.
by Peter Huessy • June 4, 2018 at 4:00 am
The 2018 new national strategy of the United States requires the development of an effective, robust layered missile defense, including an architecture for a hypersonic missile defense capability. The United States strategy also includes a plan for developing a space-based missile defense intercept capability, which is indeed revolutionary.

"The United States needs to develop the capability and the capacity to deal with everything that could be thrown at us by an Iran or North Korea and to blunt any initial missile salvo from China and Russia." — Former Missile Defense Agency Director Lieutenant General Trey Obering.

"I don't compare the cost of an interceptor to the cost of an inbound missile. I compare the cost of the interceptor to the value of an American city... The current missile defense budget is $12 billion a year, says General Obering. "If you look at it in that regard, it's a very, very affordable program."

To critics, a missile shield allows the U.S. to be a "bully, to effectively use the offensive sword and do so with impunity by hiding behind a defensive shield." But that is nonsense," according to General Obering. The United States and its allies cannot just sit back and take hit after hit.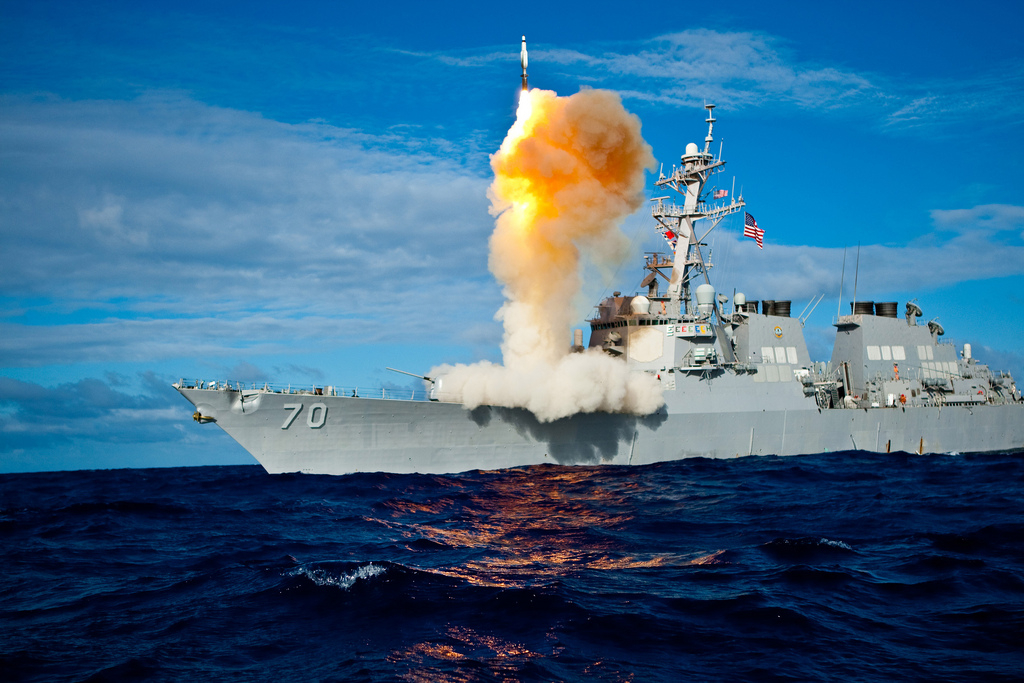 A Standard Missile - 3 is launched from the USS Hopper in the latest Missile Defense Agency (MDA) test, in conjunction with the U.S. Navy, as part of the MDA's Aegis Ballistic Missile Defense Program. (Photo: MDA and U.S. Navy)
The Trump administration is in the final leg of its missile defense review which will be soon be forthcoming. In anticipation of that report, General Trey Obering, a former Director of the Missile Defense Agency, recently gave a "look into the future" and how he saw what he termed the coming "revolution in missile defense".
Up to this past year, the legal guidance for our missile defenses has been that they would be limited and designed to stop only rogue state missile threats. However, the 1999 Missile Defense Act was amended in 2017 to eliminate the term "limited".
This will now allow the United States to build stronger defenses that are needed, rather than those arbitrarily circumscribed by critics of missile defense, who were insistent when the bill passed the U.S. Congress in 1999 that any defenses be strictly "limited". Their support was necessary to pass the legislation in the Senate, so at that time, the restriction was accepted.