by Giulio Meotti • April 21, 2017 at 5:00 am
"Those (migrants) who come to seek freedom in France must participate in freedom. Migrants did not come to seek asylum in Saudi Arabia, but in Germany. Why? For security, freedom and prosperity. So they must not come to create a new Afghanistan," said Algerian writer Kamel Daoud. Right. But it is the European mainstream that is letting them turn our cultural landscape into another Afghanistan.

The West used to be proud of being the land of the free. European museums, instead, are rapidly submitting to Islamic correctness. The exhibition "Passion for Freedom" at the Mall Gallery in London censored the light box tableaux of a family of toy animals living in an enchanted valley.

"The Louvre will be dedicating a new section to the artistic heritage of Eastern Christians", then President Nicholas Sarkozy announced in 2010. But the project was scrapped by the museum's new management, with the approval of President Hollande's culture ministry. So today, the Louvre has a section dedicated to Islamic art, but nothing on Eastern Christianity.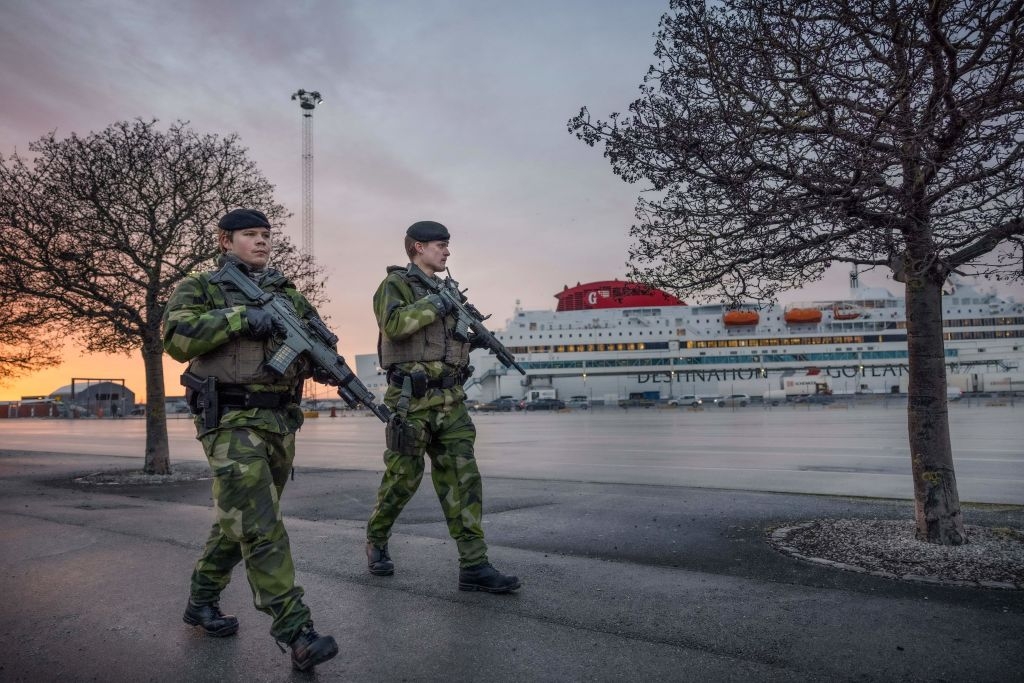 The brave work of the artist Mimsy, "ISIS Threaten Sylvania", which satirized the brutality of ISIS, was removed from London's Mall Galleries after the British police defined it "inflammatory." (Image source: Mimsy)
Maastricht, in the Netherlands, is the picturesque city that gave its name to the famous treaty signed in 1992 by the twelve nations of the European Community at the time, and which paved the way for the foundation of today's European Union and the single currency, the euro.
Maastricht, however, is also the home of "Tefaf", the most important art and antiques fair in the world. The art work "Persepolis" by the Italian artist Luca Pignatelli was already scheduled when the commission ordered it removed. The work, built in 2016, combined a Persian Islamic rug and a female head. "We are all humbled and speechless", Pignatelli declared, pointing out that his work had initially aroused the enthusiasm of the commission. The fair's explanation was that Pignatelli's work was "provocative".