Denis MacEoin: How New is the New Hamas Charter?
Debalina Ghoshal: China Deploys Floating Nuclear Power Plant to South China Sea
by Denis MacEoin • April 24, 2017 at 5:00 am
The Arab states that reject Israel today forget that they themselves would not exist without the Mandate system – a point seldom if ever acknowledged in public forums where the legitimacy of Israel is debated.

If there is any Palestinian desire for a two-state solution, it is questionable: according to current maps of "Palestine," and the New Hamas Charter, it is supposed to be on its neighbouring state, Israel; not next to it. The wish of Palestinian leaders to have a Palestinian state is never realized solely due to the unending rejection of their Jewish neighbor.

Article 19 of the New Charter repeats that there will never be peace so long as Israel still exists. It declares: "We do not leave any part of the Palestinians' land, under any circumstances, conditions or pressure, as long as the occupation remains. Hamas refuses any alternative which is not the whole liberation of Palestine, from the river to the sea."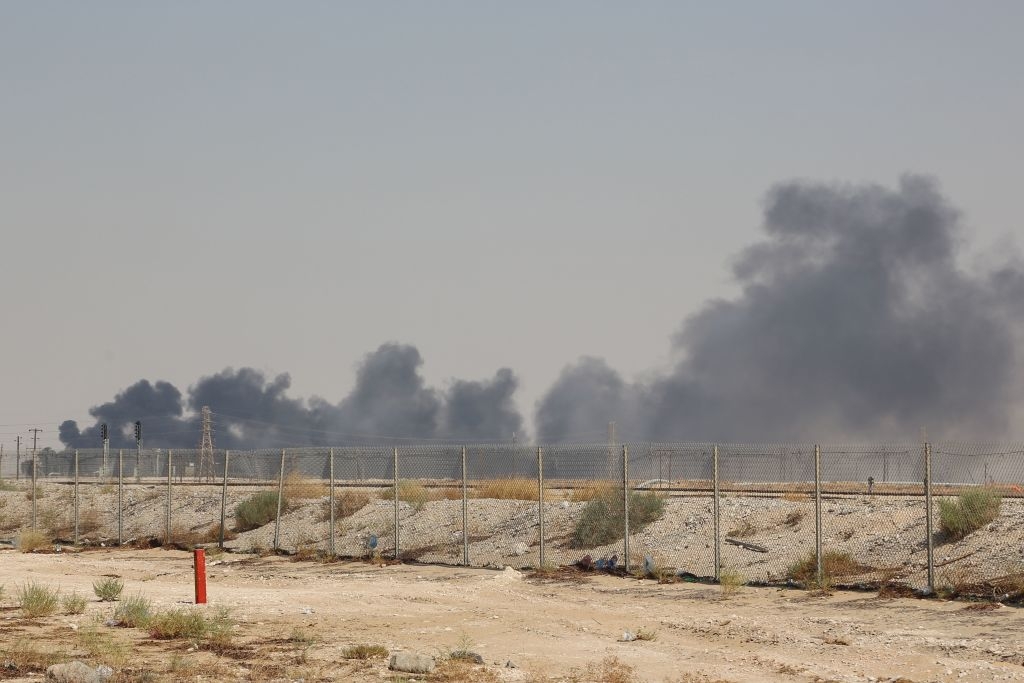 Armed Hamas militiamen on parade with a mock rocket in Gaza. (Image source: i24 News video screenshot)
Anyone with a serious interest in the conflict between Israel and the Palestinians will be familiar with the oft-cited Charter (or Covenant [mithaq]) of the terrorist group currently ruling the Gaza Strip, Hamas. The Charter (in Arabic here) was published on 18 August 1988. Its proper title is "The Charter/Covenant of the Islamic Resistance Movement 'Hamas' Palestine", Hamas being an acronym for "the Islamic Resistance Movement".
by Debalina Ghoshal • April 24, 2017 at 4:00 am
A nuclear power plant on the sea would ensure a continuous supply of water as coolant -- a necessity for any reactor.

China's motive for building the nuclear reactors is clear: to exert its dominance and influence throughout the area.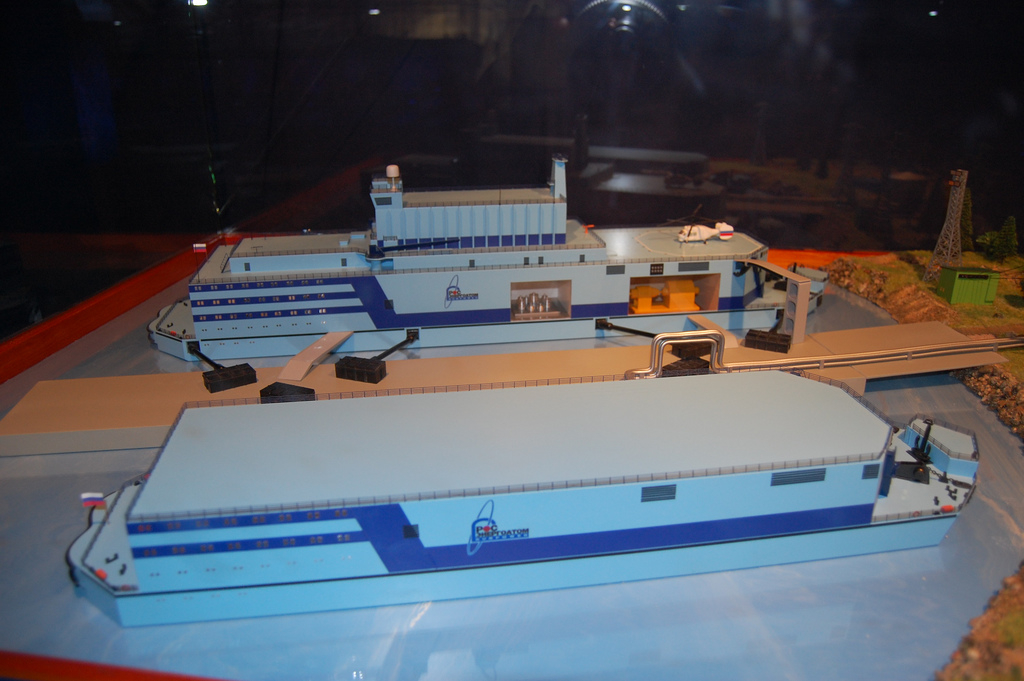 A scale-model of a Russian floating nuclear power plant. (Image source: Felix/Flickr)
In April 2016, reports began coming in that China has plans to build floating nuclear power plants in the South China Sea. A floating nuclear power plant consists of one or more nuclear reactors, located on a platform at sea. China apparently plans to "speed up the commercial development" of the South China Sea and views the nuclear power plants as part of that plan. [1]
Final assembly of the reactor is reported to start in coastal city of Huludao, in Liaoning province, and will be built by Bohai Shipbuilding Heavy Industry Co Ltd, a unit of China Shipbuilding Industry Corp (CSIC).[2]
China's 2016 nuclear plan, a component of the China's 13th five-year plan, is evidently to complete 58 nuclear reactors by 2020 and build another 100 gigawatt-sized reactors by 2030. These would make China the largest nuclear power producer in the world. China's floating nuclear reactor initiative seems to be a component of this nuclear plan.