Bruce Bawer

: British 'Justice': Poppycock

Judith Bergman

: UK: A New Drive for Islamic Blasphemy Laws?
by Bruce Bawer • June 2, 2018 at 5:00 am
Instead of arresting rapists, the police, in at least a couple of cases, actually arrested people who had done nothing other than to try to rescue their children from the clutches of rapists.

So much concern – legitimately so – about the sacred right of the rapists to a fair trial, including the presumption of innocence and an opportunity to retain the lawyers of their choice – but so much readiness to excuse the denial of the same right to Robinson.

These decades of cover-ups by British officials are themselves unspeakable crimes. How many of those who knew, but who did nothing, have faced anything remotely resembling justice? Apparently none.

As any viewer of British TV news knows, a "trained professional journalist" in Britain observes all kinds of rules of professional conduct: he calls Muslims "Asians," he describes any critic of Islam, or anyone who attends a rally protesting the unjust incarceration of a critic of Islam, as a member of the "far right," and he identifies far-left smear machines as "anti-racist groups."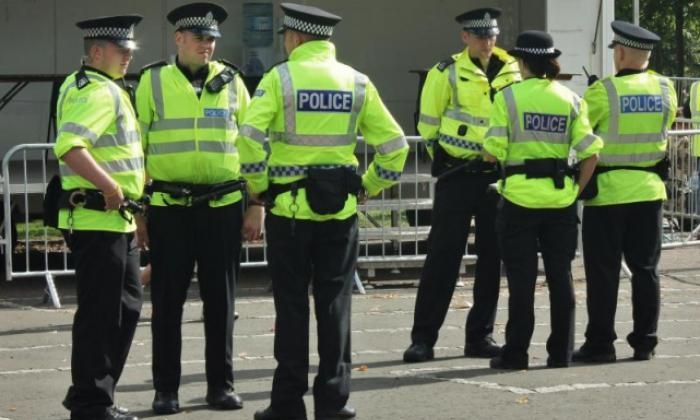 British police. While U.K. authorities go out of their way to avoid arresting Muslim criminals, they are quick to take into custody Britons, such as Tommy Robinson, who criticize Islam. Photo: Wikipedia.
The coverage here during the last few days of the Tommy Robinson affair in Britain appears to be having at least a small impact in certain circles in Merrie Olde England. Dispatches have come in from some of the tonier addresses in the UK explaining, in that marvelous tone of condescension, which no one from beyond the shores of England can ever quite pull off, that those of us who sympathize with Robinson have got it all wrong; that we simply do not grasp the exquisite nuances of British jurisprudence, specifically the kingdom's laws about the coverage of trials – for if we did understand, we would recognize that Robinson's summary arrest and imprisonment did not represent an outrageous denial of his freedom of speech, his right to due process, and his right to an attorney of his own choosing, but were, in fact, thoroughly appropriate actions intended to ensure the integrity of the trial he was covering. Those of us outside the UK who think that British freedom has been compromised and that the British system of law has been cynically exploited for ignoble purposes are, apparently, entirely mistaken; on the contrary, we are instructed, Britain's police are continuing to conduct themselves in a responsible matter, Britain's courts are still models of probity, and Britain's real journalists (not clumsy, activist amateurs like Robinson) persist in carrying out their role with extraordinary professionalism and propriety, obeying to the letter the eminently sensible rules that govern reportage about court cases in the land of Magna Carta.
by Judith Bergman • June 2, 2018 at 5:00 am
It is reasonable to assume that the planned report and the ensuing work on finding a definition of "Islamophobia" is meant effectively to destroy the little that remains of free speech in the UK.

The Anti-Muslim Hatred Working Group has as its top priority "tackling the far right and counter jihadists". It seems a peculiar government priority to "tackle" people who are opposed to jihad; one would assume that the British government is also against jihad.

According to British government logic, then, after Muslims stabbed and beheaded British Army soldier Lee Rigby in broad daylight in London, Muslim institutions needed protection -- not British ones.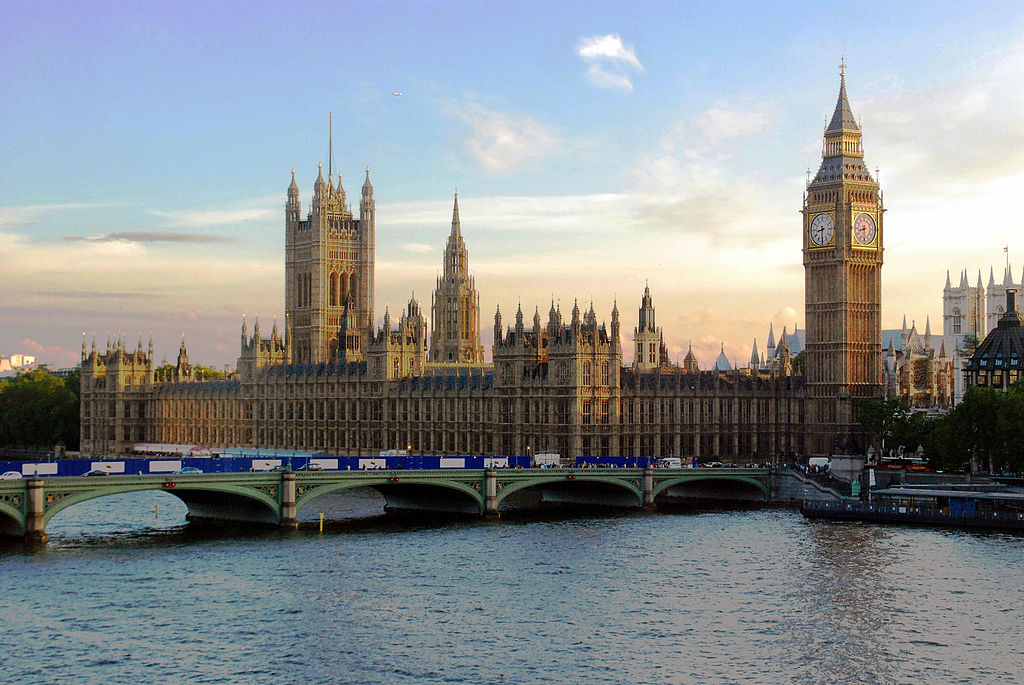 The Palace of Westminster in London, meeting place of the Parliament of the United Kingdom. (Image source: Mike Gimelfarb/Wikimedia Commons)
The All-Party Parliamentary Group (APPG) on British Muslims[1] has formally begun work on the establishment of a "working definition of Islamophobia that can be widely accepted by Muslims, political parties and the government".