by Yves Mamou • April 12, 2017 at 5:00 am
France's financial support goes beyond the French government's November 2016 decision to support labeling products produced in the settlements and instead supports the boycott of such products.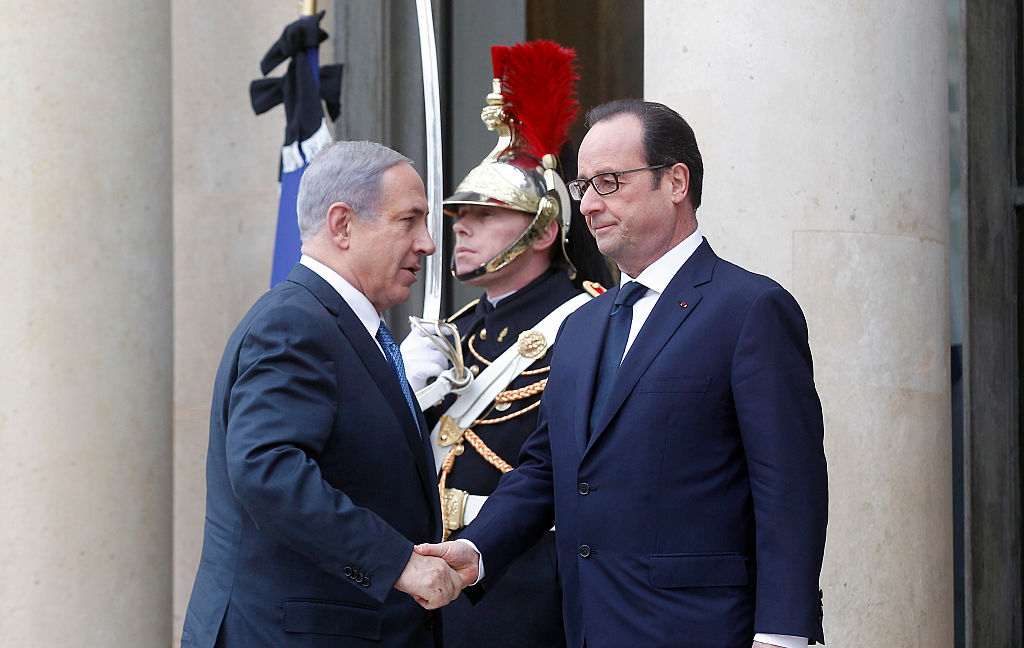 France, while its Ministry of Foreign Affairs is officially claiming the necessity of peace and secure borders for Israel, is discreetly financing organizations and NGOs openly hostile to Israel. Pictured: French President François Hollande (right) greets Israeli Prime Minister Benjamin Netanyahu in Paris on January 11, 2015. (Image source: Thierry Chesnot/Getty Images)
Officially, France prohibits any form of boycott against Israel. In 2015, the Court of Cassation confirmed a 2013 decision regarding the illegality of boycotts and the call for boycotts in France. Under the law, in 2013, BDS France was fined €28,000 (USD $30,000) by a local French court, after a call made in 2010 by 14 activists to boycott Israeli products in a supermarket. In addition, each of the 14 activists was fined €1,000.
However, according to a report recently released by NGO Monitor, the French government continues to fund NGOs openly hostile to Israel and to fund NGOs that support and promote boycott campaigns against Israel.
The French government's financial support for boycott campaigns embraces: