Soeren Kern

: Germany: Surge in Migrant Attacks on Police

Judith Bergman

: Sweden's New Government Censorship

Lawrence A. Franklin

: Egypt: Saving the Sinai
by Soeren Kern • November 29, 2017 at 5:00 am
"The police cannot win a war with the Lebanese because we outnumber them.... This applies to all of Gelsenkirchen, if we so choose." — Lebanese clan in Gelsenkirchen, Germany.

Observers surmised that the real reason for the judge's leniency was that he feared his family might be subjected to retribution from the clan.

Freddi Lohse, the Vice Chairman of the DPolG German Police Union in Hamburg, said that many migrant offenders view the leniency of the German justice system as a green light to continue delinquent behavior: "They are used to tougher consequences in their home countries. They have no respect for us."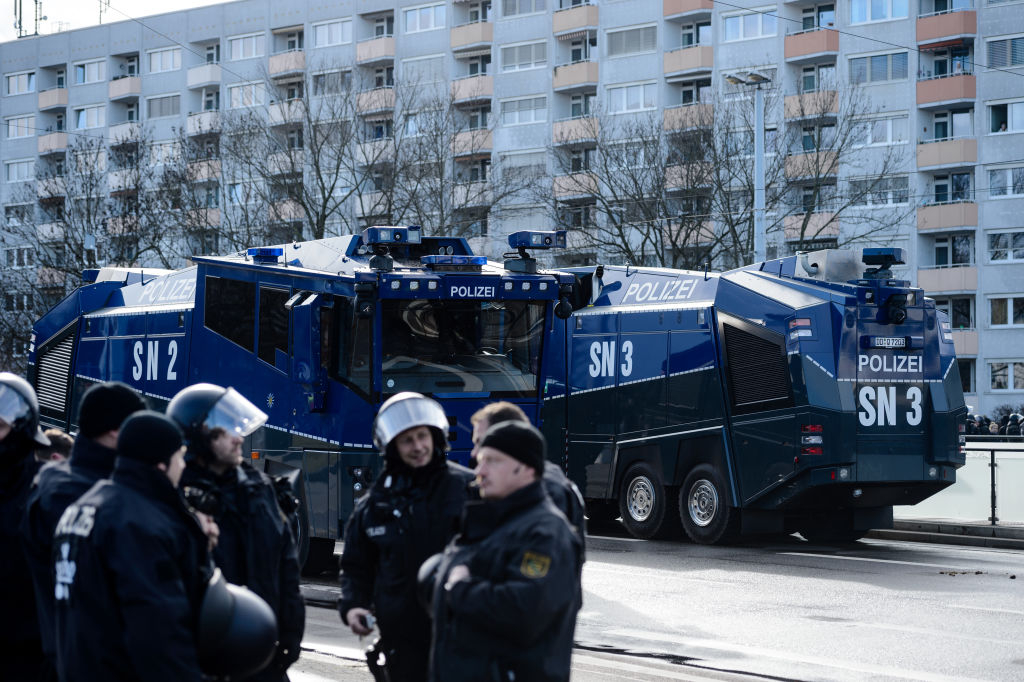 Riot police in Leipzig, Germany, March 18, 2017. (Photo by Jens Schlueter/Getty Images)
Violent attacks against German police have reached epidemic proportions, and Chancellor Angela Merkel's open-door migration policy is to blame, official statistics show.
The Federal Criminal Police Office (Bundeskriminalamt, BKA) reported 36,755 attacks against German police in 2016 — or an average of 100 per day, a significant increase over previous years.
Violence — including verbal and physical assaults, and even murder — against police is rampant in all 16 of Germany's federal states. According to the BKA, the epicenter of the problem in 2016 was North Rhine-Westphalia (8,929 incidents), the state with the largest migrant population, followed by: Bavaria (4,930); Baden-Württemberg (4,355); Berlin (3,154); Lower Saxony (3,030); Hesse (1,870); Saxony (1,573); Rhineland-Palatinate (1,537); Hamburg (1,339); Thüringen (1,228); Schleswig-Holstein (1,237); Brandenburg (1,009); Saxony-Anhalt (899); Mecklenburg-Vorpommern (658); Saarland (521); and Bremen (486).
by Judith Bergman • November 29, 2017 at 4:30 am
In the report, placing the word "refugees" in quotation marks, as well as "unaccompanied children," is supposedly an expression of "hate". (Many, if not most, migrants classified as "unaccompanied children" have turned out to be grown men).

Government agencies are going out of their way to protect the "integrity" of possible jihadists out of concern for a "democratic society" -- the society that these jihadists want to subvert and destroy -- and are using their government platform to smear non-mainstream media for matters as small as the use of quotation marks. What about the "integrity" of Swedish citizens and their right to not be blown up?

Why is a municipality sponsoring an organization that supports terrorists and even awarding it prizes? It appears that glorifying terrorism is acceptable in Sweden, so long as its victims are the Israeli children. Far from countering "hate", Sweden appears to be doing all it can to strengthen Muslim extremism.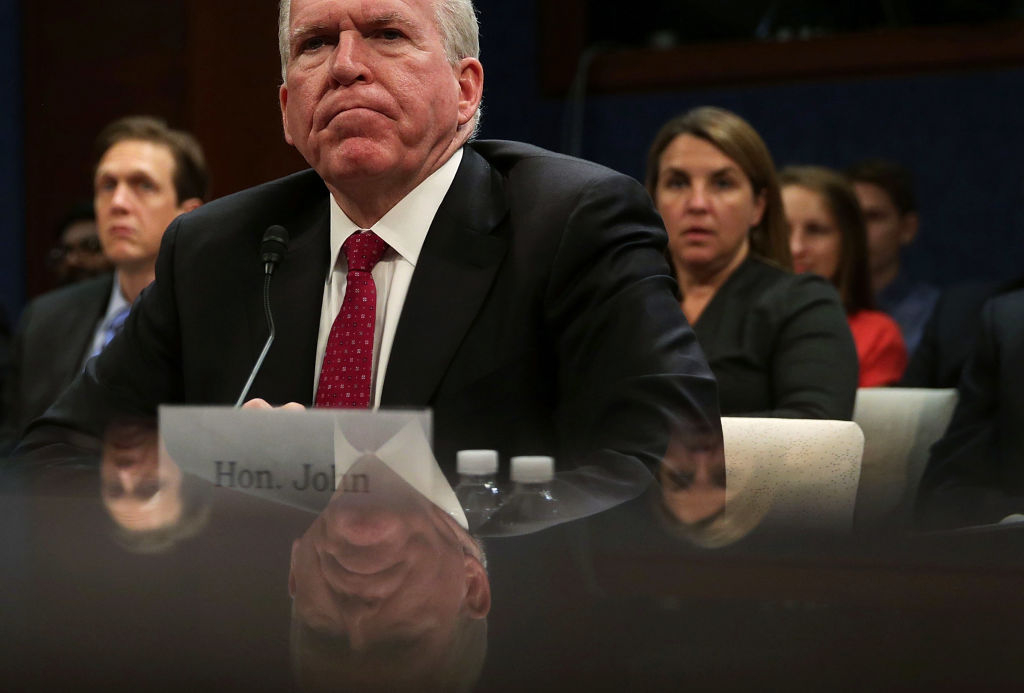 Sweden's government agencies in charge of national security are going out of their way to protect the "integrity" of jihadists -- people like Mikael Skråmo, a Swedish convert to Islam and jihadist who went to fight for ISIS in Syria, and urged Muslims in Sweden to bomb their workplaces.
The Swedish government is now officially questioning free speech. A government agency has declared so-called Swedish "new media" -- news outlets that refuse to subscribe to the politically correct orthodoxies of the mainstream media -- a possible threat to democracy. In a government report, tellingly called "The White Hatred" written by Totalförsvarets forskningsinstitut (Total Defense Research Institute), a government agency under the Swedish Ministry of Defense, Swedish new media such as Samhällsnytt (formerly known as Avpixlat), Nyheter Idag and Nya Tider are lumped together with neo-Nazi media such as Nordfront.
by Lawrence A. Franklin • November 29, 2017 at 4:00 am
Egypt could use the help of American desert-warfare Special Forces advisors, as well as actionable intelligence from trusted Bedouin desert trackers. Egypt might also improve relations with the Sinai's principal Bedouin tribes and other locals by building, perhaps with US support, schools and health clinics.

Unless Egypt adopts a more effective military and political strategy against its jihadists, it could lose the entire Sinai, and the all-important Suez Canal, a prospect which would shake the foundations of both the regime and the region.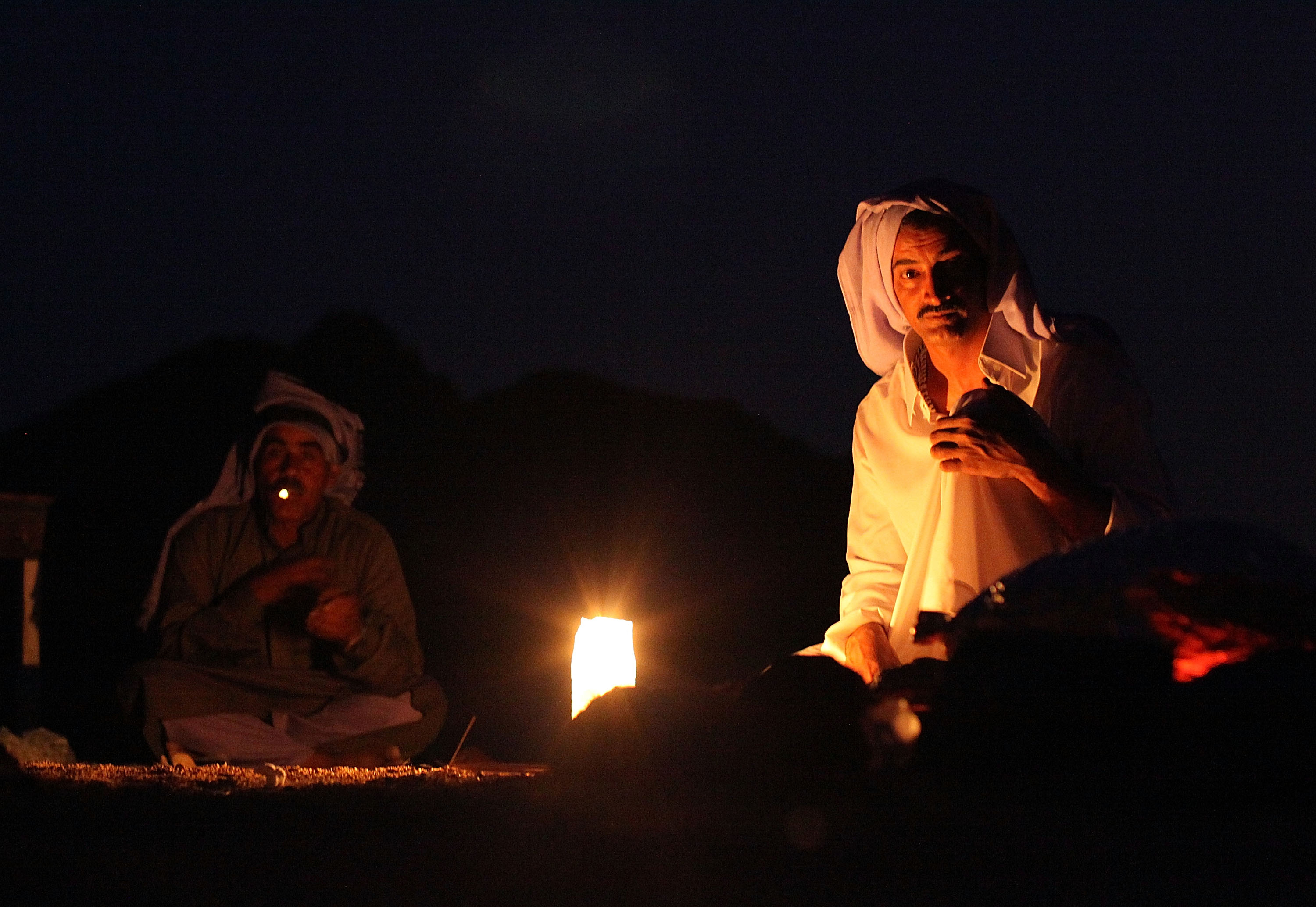 Pictured: Bedouin tribesmen in the Sinai Peninsula. (Photo by Dan Kitwood/Getty Images)
Egypt is no longer sovereign in the Sinai Peninsula. Islamic State terrorists, moving freely throughout the Sinai's Northern Province, have been delivering stinging defeats on Egypt's military and police convoys. The November 24 mass murder of Sufi Muslim worshippers by radical Sunni terrorists in the Northern Sinai Province underlines the Egyptian government's loss of control in the area. If Cairo changes its tactics and strategy, however, the Sinai can be saved.