by Bassam Tawil • November 25, 2017 at 5:00 am
Although the full details of the proposed plan have yet to be made public, the Palestinians have already made up their mind: Whatever comes from Trump and his Jewish team is against the interests of the Palestinians.

The Palestinians' rhetorical attacks on the Trump administration are designed to prepare the ground for their rejection of the proposed "ultimate solution."

Take careful note: these warning shots may well be translated into yet another intifada against Israel under the fabricated pretext that the Americans and Israelis, with the help of some Arab countries, seek to strip the Palestinians of their rights. One wonders when the world will wake up to the fact that those rights have already been stripped from the Palestinians -- by none other than their own brainwashing, inciting and corrupt leaders.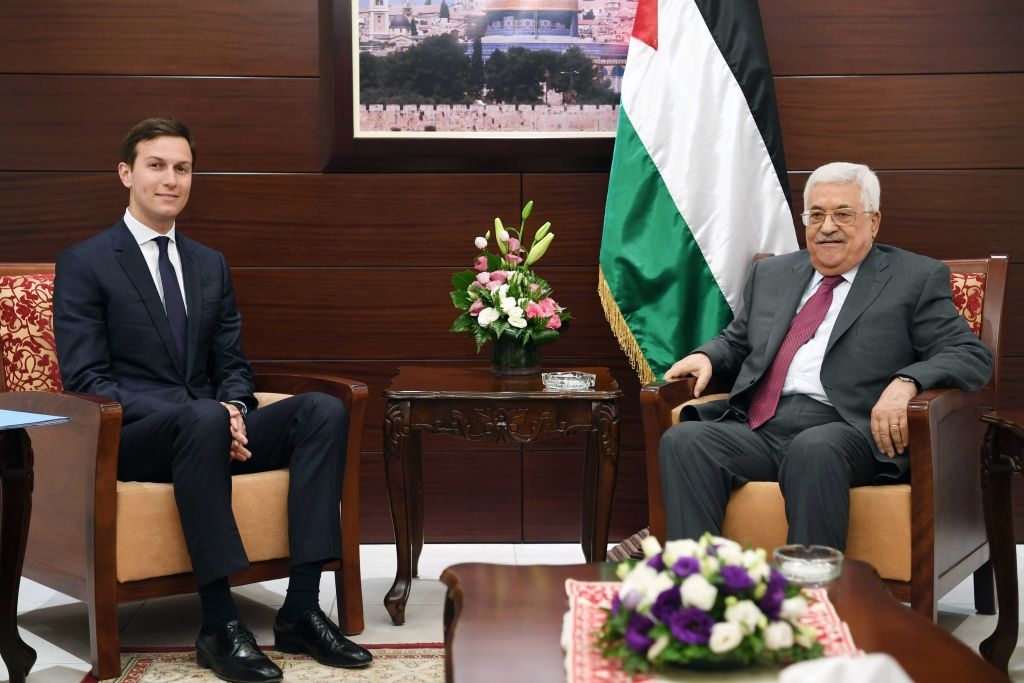 Palestinian Authority President Mahmoud Abbas (right) meets with Jared Kushner, Senior Advisor to U.S. President Donald Trump, on June 21, 2017 in Ramallah. (Photo by Thaer Ghanaim/PPO via Getty Images)
Over the past year, the Palestinians have managed to keep under wraps their true feelings about US President Donald Trump and his Middle East envoys and advisors. In all likelihood, they were hoping that the new US administration would endorse their vision for "peace" with Israel.
Palestinian Authority (PA) President Mahmoud Abbas ensured that his spokesmen and senior officials spoke with circumspection about Trump and his Middle East advisors and envoys. The top brass of the Palestinian Authority in Ramallah felt it was worth giving Trump time to see if he was indeed gullible enough to be persuaded to throw Israel under the bus and fork over their demands.
Well, that bus has long passed.