Judith Bergman

: Turkey Islamizes Denmark with More Mosques

Jean Patrick Grumberg

: When Was the "Palestinian People" Created? Google Has the Answer.
by Judith Bergman • November 20, 2017 at 5:00 am
Turkish President Recep Tayyip Erdogan clearly sees Turks living in the West as a spearhead of Islam.

"Yes, integrate yourselves into German society but don't assimilate yourselves. No one has the right to deprive us of our culture and our identity", Erdogan told Turks in Germany as early as in 2011.

This assessment of Milli Görüs, however, does not seem to bother Danish authorities, who appear to see no problems with their cities becoming Islamized by the Turks. How many more mosques will it take?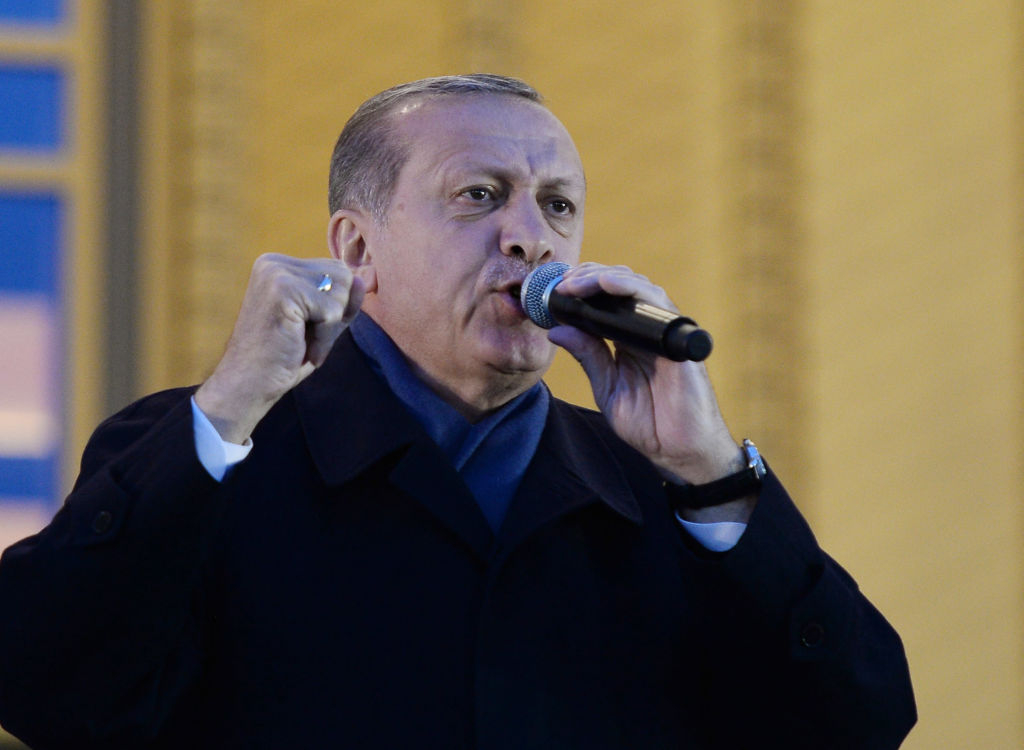 Turkish President Tayyip Erdogan clearly sees Turks living in the West as a spearhead of Islam. This year, he told Turks living in the West: "Go live in better neighborhoods. Drive the best cars. Live in the best houses. Make not three, but five children. Because you are the future of Europe. That will be the best response to the injustices against you." (Photo by Gokhan Sahin/Getty Images)
"Islam cannot be either 'moderate' or 'not moderate.' Islam can only be one thing," Turkish President Recep Tayyip Erdogan said on November 9. "Recently the concept of 'moderate Islam' has received attention. But the patent of this concept originated in the West... They are now trying to pump up this idea again. What they really want to do is weaken Islam..."
Erdogan is working on strengthening Islam in the West, something he does, among other ways, by building Turkish mosques in Western countries. It is hardly surprising that he does not want the West to "weaken Islam", but at the moment there seems little risk of that happening. The establishment of Turkish mosques in Western countries appears to be proceeding apace with very little opposition. Conversely, building Western churches in Turkey is inconceivable.
by Jean Patrick Grumberg • November 20, 2017 at 4:00 am
All people born in British Mandatory Palestine between 1923-1948 (today's Israel) had "Palestine" stamped on their passports at the time. But when they were called Palestinians, the Arabs were offended. They complained: "We are not Palestinians, we are Arabs. The Palestinians are the Jews".

After invading Arab armies were routed and the Arabs who had fled the war wanted to return, they were considered a fifth column and not invited back. The Arabs who had loyally remained in Israel during the war, however, and their descendants, are still there and make up one fifth of the population. They are known as Israeli Arabs; they have the same rights as Christians and Jews, except they are not required to serve in the army unless they wish to.

"The Palestinian people does not exist. The creation of a Palestinian state is only a means for continuing our struggle against the state of Israel for our Arab unity. In reality, today there is no difference between Jordanians, Palestinians, Syrians and Lebanese." – PLO leader Zuheir Mohsen, interview in the Dutch newspaper Trouw, March 1977.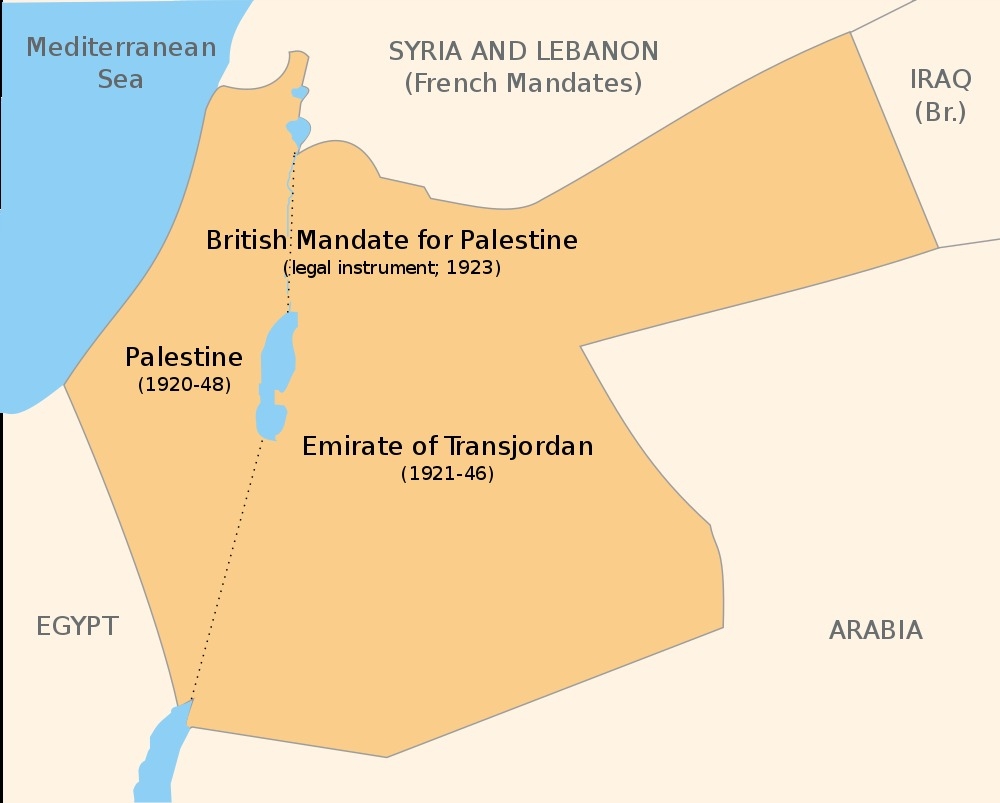 (Image source: Wikimedia Commons)
In an op-ed in the Guardian on November 1, 2017, ahead of the 100th anniversary of the Balfour Declaration, Palestinian Authority (PA) President Mahmoud Abbas called on the UK to "atone" for the century of "suffering" that the document allegedly wrought on the "Palestinian people." Abbas reiterated the claims he has been making since 2016, to justify a surreal lawsuit he has threatened to bring against Britain for supporting the "creation of a homeland for one people [Jews], which, he asserted, "resulted in the dispossession and continuing persecution of another."
"Palestinians" were the Jews who lived, along with Muslims and Christians on land called Palestine, which was under British administration from 1917 to 1948.