by Bassam Tawil • November 21, 2017 at 5:00 am
The Palestinians have made up their mind: The Trump peace plan is bad for us and we will not accept it. The plan is bad because it does not force Israel to give the Palestinians everything.

If and when the Trump administration makes public its peace plan, the Palestinians will be the first to reject it, simply because it does not meet all their demands.

Trump will soon learn that for Mahmoud Abbas and the Palestinians, 99% is just not enough.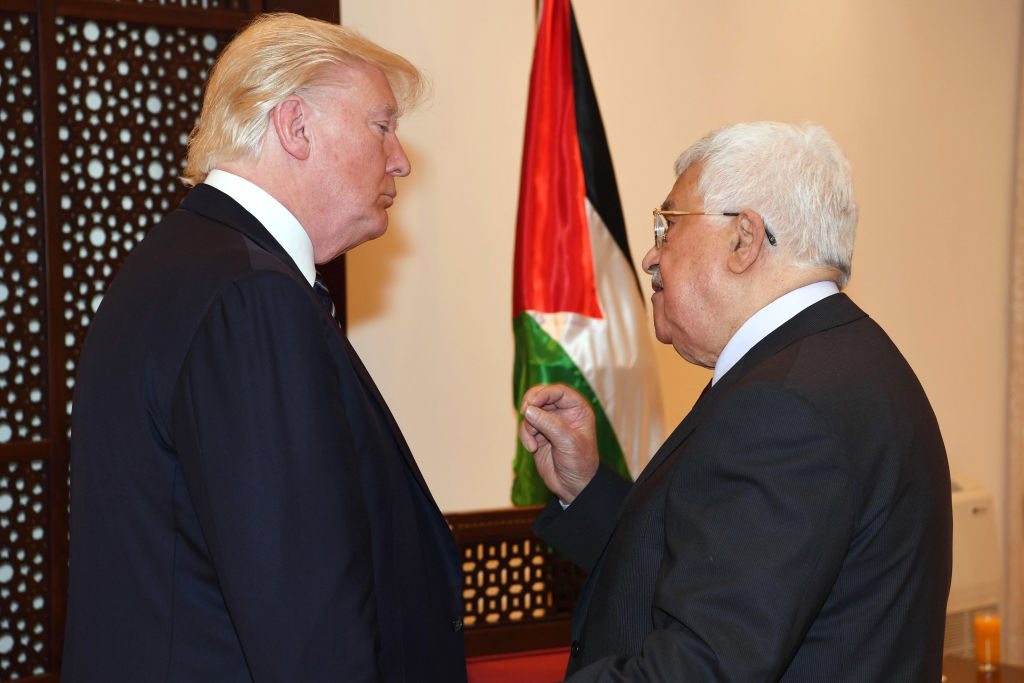 US President Donald Trump talks with Palestinian Authority President Mahmoud Abbas on May 23, 2017 in Bethlehem. (Photo by PPO via Getty Images)
The Palestinians are once again angry -- this time because the Trump administration does not seem to have endorsed their position regarding the Israeli-Palestinian conflict. The Palestinians are also angry because they believe that the Trump administration does not want to force Israel to comply with all their demands.
Here is how the Palestinians see it: If you are not with us, then you must be against us. If you do not accept all our demands, then you must be our enemy and we cannot trust you to play the role of an "honest" broker in the conflict with Israel.
Last week, unconfirmed reports once again suggested that the Trump administration has been working on a comprehensive plan for peace in the Middle East. The full details of the plan remain unknown at this time.